Floyd Mayweather is highest earning entertainer in 2015 after $300 million boxing victory
His opponent in the May 2 bout, Manny Pacquiao, comes second in Forbes' annual list ahead of Katy Perry and One Direction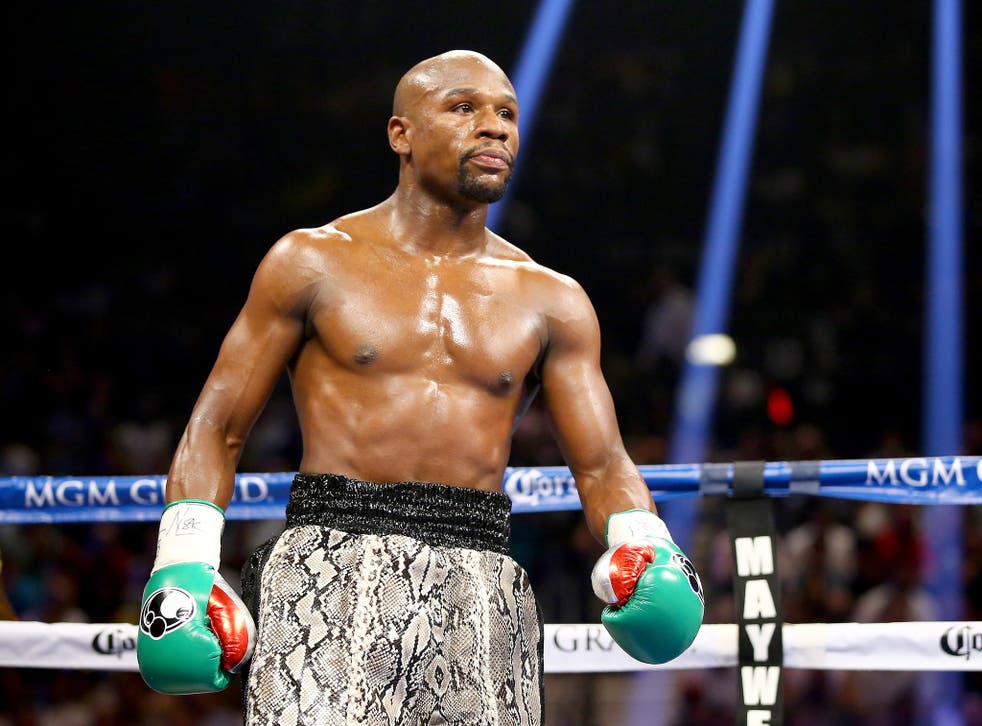 Floyd Mayweather now ranks as the highest paid entertainer of the year, earning $300 million in 2015 alone.
The boxer tops Forbes 'Celebrity 100', beating the likes of Taylor Swift, Cristiano Ronaldo, LeBron James and Ellen DeGeneres.
His opponent in the May 2 fight, Manny Pacquiao, came second with $160 million. Their bout spawned a record 4.4 million Pay-Per-View buys and became a huge talking point when it was broadcast around the world.
Mayweather has earned so much he has smashed the record for athlete earnings. Previously Tiger Woods was the highest earner, having earned $115 million in 2008. Mayweather earned $285 million in winnings and a further $15 million in endorsements.
Forbes reports that the Mayweather/Pacquiao fight broke a number of boxing financial records, making over $13m in sponsorships and $73 million in total gate (ticket) sales.
Once everything is counted, it is expected that the fight will gross more than $600 million.
Forbes top 10 earners of 2015

Show all 9
Mayweather is set to make even more money before the year is out, fighting in September to complete his blockbuster 30-month, six-fight-deal he signed with Showtime in 2013.
Rounding out the top five was Katy Perry in third ($135 million), One Direction in fourth ($130 million) and Howard Stern in fifth ($95 million).
Register for free to continue reading
Registration is a free and easy way to support our truly independent journalism
By registering, you will also enjoy limited access to Premium articles, exclusive newsletters, commenting, and virtual events with our leading journalists
Already have an account? sign in
Register for free to continue reading
Registration is a free and easy way to support our truly independent journalism
By registering, you will also enjoy limited access to Premium articles, exclusive newsletters, commenting, and virtual events with our leading journalists
Already have an account? sign in
Join our new commenting forum
Join thought-provoking conversations, follow other Independent readers and see their replies