Forbes estimates Theranos founder Elizabeth Holmes' net worth has dropped from $4.5bn to $0
Last year Holmes topped the Forbes list of America's richest self-made women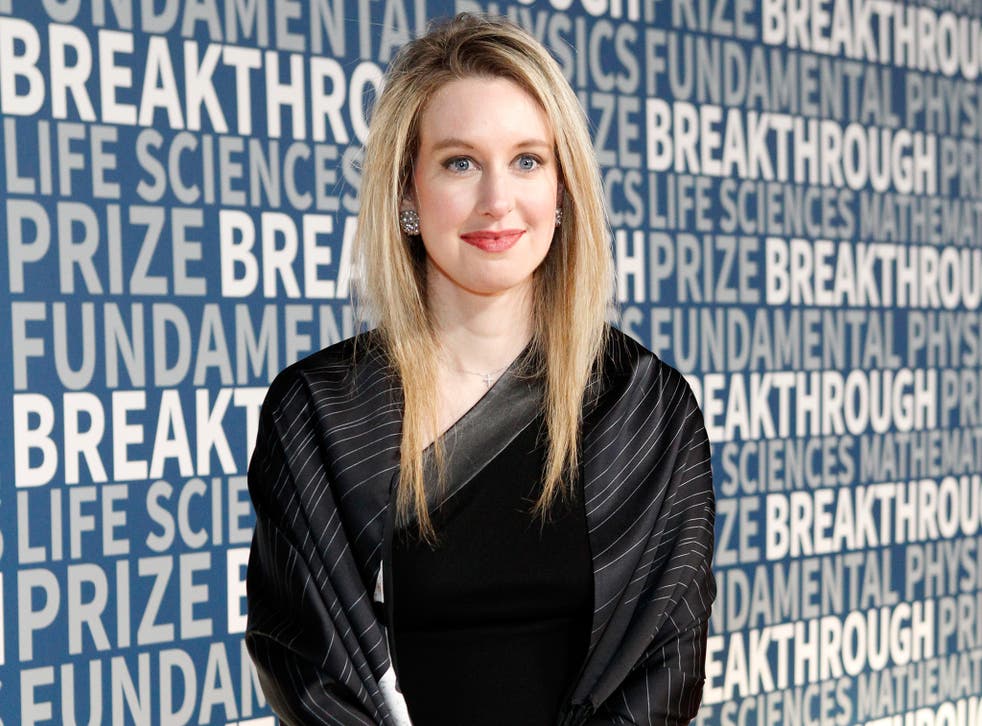 Forbes has announced that Elizabeth Holmes, the founder of blood testing company Theranos, is no longer a multi-billionaire.
The business magazine, which is known for its annual rich lists and rankings, has estimated Holmes' net worth is now nothing.
Forbes placed the 32-year-old on the top of its list of America's richest self-made women last year but now the estimated tally of her wealth has fallen from $4.5 billion to $0 billion.
Holmes dominated headlines after she gained a place on the top of Forbes' self-made list, appearing on numerous magazine covers applauding her success. After dropping out of university at the age of 19, the Washington-born entrepreneur started Theranos, a biotech company which offers blood tests from a single finger prick at a cut rate price.
Forbes top 10 richest billionaires in the world

Show all 10
Forbes' estimate of Holmes' fortune was wholly based on her 50 per cent stake in Theranos. However, this estimate drastically dropped after it emerged Theranos was being investigated by a large number of federal agencies over allegations its tests were inaccurate. The federal scrutiny resulted in a number of Wall Street Journal articles discussing the allegations.
Due to the ongoing controversy, Forbes now estimates Theranos to be worth roughly $800 million.
Holmes still owns at least half of the company but a great deal of that worth lies with external investors rather than her.
Martin Lane, a representative at money.co.uk, told The Independent Holmes' financial affairs prove it is important to know the status of your shares.
"If Elizabeth Holmes can go from hero to zero in just a few short months, then it can happen to anyone," Lane said. "Even when things are going well, it's important to mitigate your risk wherever possible and have a backup plan in case your fortunes take a turn for the worse."
"If Holmes teaches us anything it's that it's crucial to know the status of your shares and where they come in the pecking order. Preferential shares may not have voting rights but they jump to the front of the queue ahead of ordinary shares should things turn sour."
Theranos have disputed Forbes' fiscal estimates. "As a privately held company, we declined to share confidential information with Forbes," Brooke Buchanan, a company spokeswoman, told The New York Times. "As a result, the article was based exclusively on speculation and press reports."
Theranos did not immediately respond to request for comment.
Register for free to continue reading
Registration is a free and easy way to support our truly independent journalism
By registering, you will also enjoy limited access to Premium articles, exclusive newsletters, commenting, and virtual events with our leading journalists
Already have an account? sign in
Register for free to continue reading
Registration is a free and easy way to support our truly independent journalism
By registering, you will also enjoy limited access to Premium articles, exclusive newsletters, commenting, and virtual events with our leading journalists
Already have an account? sign in
Join our new commenting forum
Join thought-provoking conversations, follow other Independent readers and see their replies