Former Fifa vice president Jack Warner cites satirical Onion article to attack US over bribery accusations
The Onion's joke was that Fifa was attempting to persuade the US to drop the charges by instantly awarding it the World Cup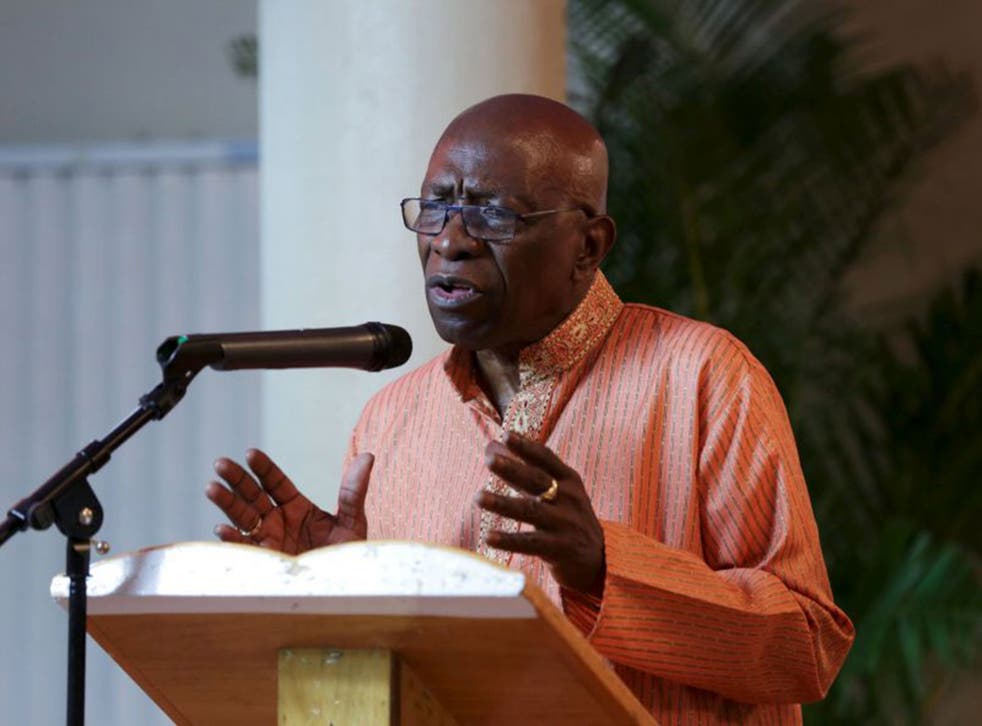 Fifa's ex-vice president Jack Warner cited a spoof article in the satirical Onion website as he lambasted the US authorities for accusing him of soliciting bribes.
Mr Warner, who was arrested then released on bail by authorities in his native Trinidad and Tobago last week, held up a printout of the Onion article, which reported that Fifa had awarded the World Cup to the US and already begun the tournament, in a video posted on his Facebook page.
"I look to see that Fifa has frantically announced [that in] 2015, this year ... the World Cup [will] begin May 27," he said.
"If Fifa is so bad, why is it that USA wants to keep the Fifa World Cup? Why is it that they have begun games on May 27?"
He appears not to realise the Onion is a satirical website that publishes fake news for comic effect.
The next World Cup is not due to be held until 2018 and there have been no games in the US.
The Onion's joke was that Fifa was attempting to persuade the US to drop the charges by instantly awarding it the World Cup and rigging the games so that America would win.
The Fifa bigwigs facing charges

Show all 14
"We are thrilled to reveal that, for the first time in 21 years, the World Cup will finally return to America, with matches set to kick off today at 5pm local time in Los Angeles," was its entirely fictional quote from Fifa president Sepp Blatter, who was not among 14 Fifa officials accused of corruption by the US authorities.
"At press time, the US national team was leading defending champions Germany in the World Cup's opening match after being awarded 12 penalties in the game's first three minutes."
The video has since been removed from Mr Warner's Facebook page.
Register for free to continue reading
Registration is a free and easy way to support our truly independent journalism
By registering, you will also enjoy limited access to Premium articles, exclusive newsletters, commenting, and virtual events with our leading journalists
Already have an account? sign in