Fox news anchor wants Barack Obama to turn away refugees, but with a 'good-hearted nature'
The host was keen to stress the US should admit some refugees as 'they're not all bad'
Olivia Blair
Wednesday 18 November 2015 18:39 Comments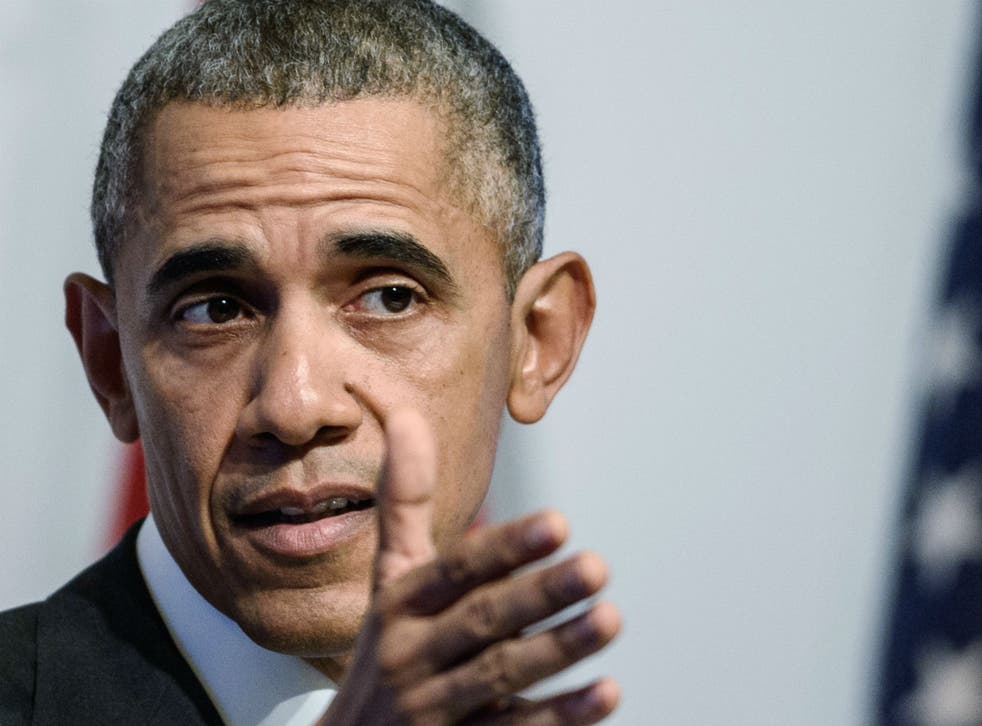 A Fox News anchor has suggested Barack Obama turn away Syrian refugees - but with a "good-hearted nature".
Elisabeth Hasselbeck was involved in a discussion with Senator Joni Ernst who, along with a number of other Republican politicians, is calling to halt the admission of Syrian refugees in the wake of the Paris terror attacks.
Hasselbeck asked the Senator why she thought President Obama did not share the same viewpoint. "Why would the president not echo your sentiments in saying that?
"Why would the person in the highest position in charge of keeping our nation the most safe at the very least accept a pause in this time, with the good-hearted nature that of course as a nation we want to accept refugees because they're not all bad.
"But the chance that any number of them could harm our own citizens, why would our president not share your sentiments?"
Fox News 'finest moments'

Show all 13
On Tuesday, Mr Obama launched a verbal attack on Republicans who have advocated blocking Syrian refugees coming to the USA by saying their rhetoric could be used a "potent recruitment tool for Isis".
He also mocked the opposition party over their 'tough' demeanour, saying: "They are scared of widows and orphans coming into the United States of America as part of our tradition of compassion."
Register for free to continue reading
Registration is a free and easy way to support our truly independent journalism
By registering, you will also enjoy limited access to Premium articles, exclusive newsletters, commenting, and virtual events with our leading journalists
Already have an account? sign in
Join our new commenting forum
Join thought-provoking conversations, follow other Independent readers and see their replies