Gabourey Sidibe responds to fat-shamers who mocked her for filming sex scene on hip-hop drama Empire
She said she was proud of the work she did and added she was too busy to care what people thought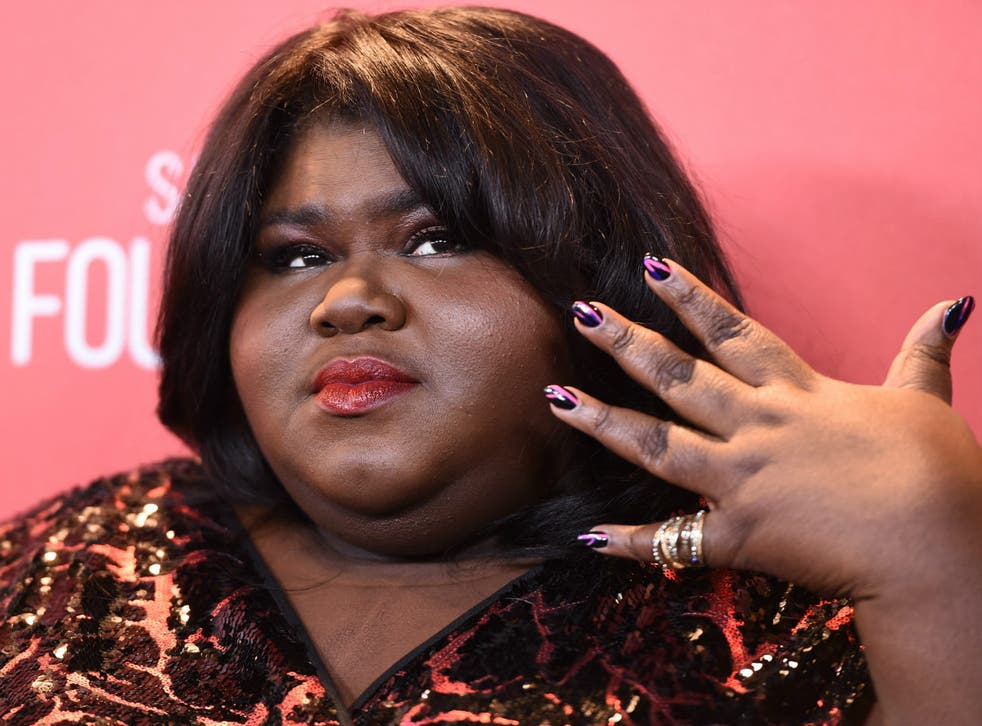 Gabourey Sidibe has responded to the fat-shaming she received on social media after filming a sex scene on hip-hop drama Empire.
Sidibe said she received a lot of negative comments after a scene aired showing her character, Becky Williams, having sex on a roof terrace at the start of the latest episode.
In no time memes were mocked up showing surprise that a plus-sized woman was even desired by a man.
But Sidibe, who won two Academy Awards and a Golden Globe for playing Precious in the 2009 film of the same name, defended herself, saying she was "proud" of her work on the show.
"I, a plus sized, dark-skinned woman, had a love scene on primetime television," she wrote in a blog post for Entertainment Weekly.
"I had the most fun ever filming that scene even though I was nervous. But I felt sexy and beautiful and I felt like I was doing a good job."
Gabourey Sidibe: The girl who divided black America

Show all 3
Her role as the head of A&R at Empire Records saw Sidibe get promoted to a series regular in season two due to the popularity of her character.
She said in the post that she doesn't care if people make fun of her.
"I'm very proud of the work we all did to make that scene a great opening for the episode. I keep hearing that people are 'hating' on it. I'm not sure how anyone could hate on love but that's okay. You may have your memes."
She added: 'Honestly, I'm at work too busy to check Twitter anyway. #Booked. Hope you enjoy next week's show!"
Sidibe's fellow cast member Jussie Smollett, who plays gay singer Jamal, praised her for "owning herself", adding that critics should close their eyes and shut the TV off if they had a problem.
Last year, Sidibe was also made fun of on social media for an outfit she wore to the Golden Globes, with some comparing her to "the chubby ghost from Casper".
But she dealt with it in the best way possible, saying: "I mos def cried about it on that private jet on my way to my dream job last night #JK" on Twitter.
Join our new commenting forum
Join thought-provoking conversations, follow other Independent readers and see their replies