Gary Rhodes: Celebrity chef's @ The Dome restaurant given zero rating by food hygiene inspectors
The Dome is the last UK restaurant owned by Rhodes
Adam Sherwin
Thursday 10 September 2015 17:42 Comments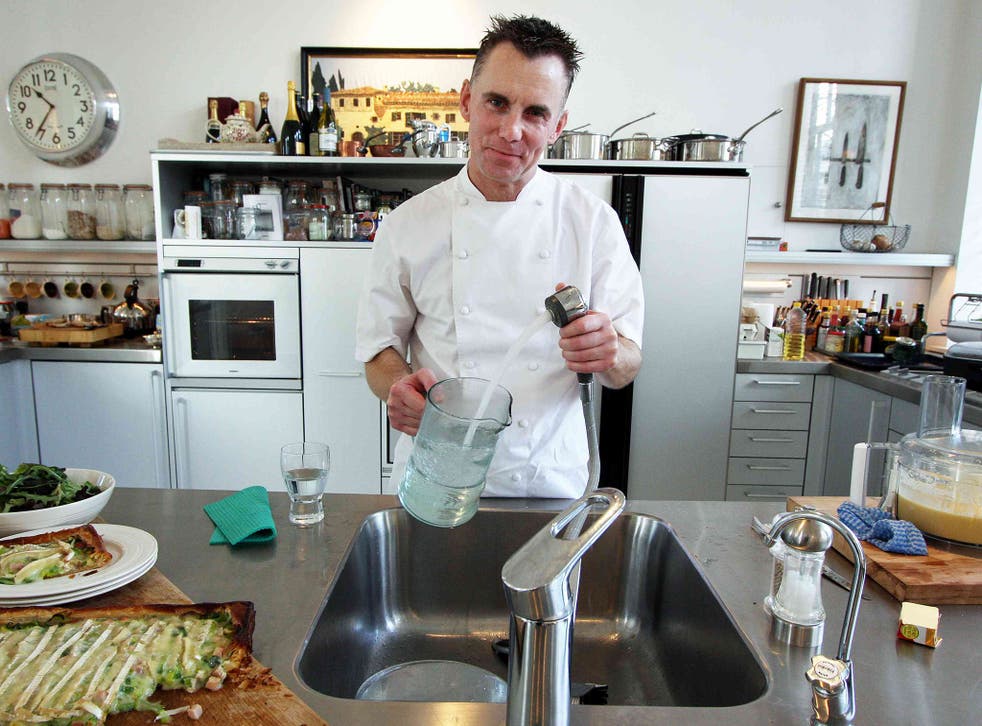 The last British restaurant to bear the name of celebrity chef Gary Rhodes has suffered a blow by receiving a zero rating by food hygiene inspectors.
The Rhodes @ The Dome restaurant in Plymouth received the lowest possible score out of five in the inspection by the Food Standards Agency.
The Dome's managers said a new head chef was being trained at the time of inspection, meaning no one was available to demonstrate an in-depth knowledge of the food hygiene act. A company statement said: "Rhodes @ The Dome operates to the highest environmental health standards and probably has one of the most advanced food technology kitchens in the region – the low score relates to not having a head chef in post at the time."
The restaurant is working with Plymouth City Council to remedy any issues that pose a risk to public health and said it expects to score "five out of five" in a retest.
Rhodes, who fronted the BBC's MasterChef and Rhodes Around Britain, moved to the Middle East three years ago after ending his involvement in a string of restaurants including Tower 42 in London. "I like to leave places when they are on a positive," he said.
He set up four venues in the UAE but described Plymouth as an emerging city with a growing reputation for restaurants and made Rhodes @ The Dome his flagship UK operation last year.
The restaurant is operated by a company called The Dome (Plymouth) Limited.
One of his UAE restaurants, Rhodes 44 at the St Regis Abu Dhabi, shut its doors last year. He has since opened Rhodes W1 at Grosvenor House, Dubai, the namesake of his former London restaurant.
The chef is working on a new television series which will spotlight regional cuisine in the Middle East, and he also promotes British food across the world for the Visit Britain tourism agency.
Celebrity chef disasters
Heston Blumenthal was forced to temporarily close Dinner, his exclusive Knightsbridge eaterie, after two diners and three staff went down with the norovirus winter vomiting bug, last year. Environmental health officers told staff at the double Michelin starred restaurant to wash their hands more often. The same bug hit the chef's Fat Duck in Bray, Berkshire in 2009.
Jamie Oliver's exclusive butcher's shop Barbecoa, near St Paul's Cathedral, in London, had to temporarily close last year after inspectors found serious hygiene problems including mouse droppings, mould on carcasses and out-of-date wagyu beef. Barbecoa shut for 24 hours after public health officers scored it one out of five.
Two-star Michelin chef Marcus Wareing failed a routine hygiene inspection at his restaurant at London's five-star Berkeley Hotel in 2013. Inspectors said pest control experts should be called in to control a "fly infestation", warned of E.coli risks and told Wareing to buy a new vacuum-packing machine.
The Marco Pierre White Steakhouse, the chef's flagship Birmingham restaurant, was given a "bad" rating for food hygiene and safety in 2014.
Register for free to continue reading
Registration is a free and easy way to support our truly independent journalism
By registering, you will also enjoy limited access to Premium articles, exclusive newsletters, commenting, and virtual events with our leading journalists
Already have an account? sign in
Join our new commenting forum
Join thought-provoking conversations, follow other Independent readers and see their replies