Gatlinburg fires: Dolly Parton's resort under threat as hundreds flee Tennessee wildfires
The country legend established the theme part in the Eighties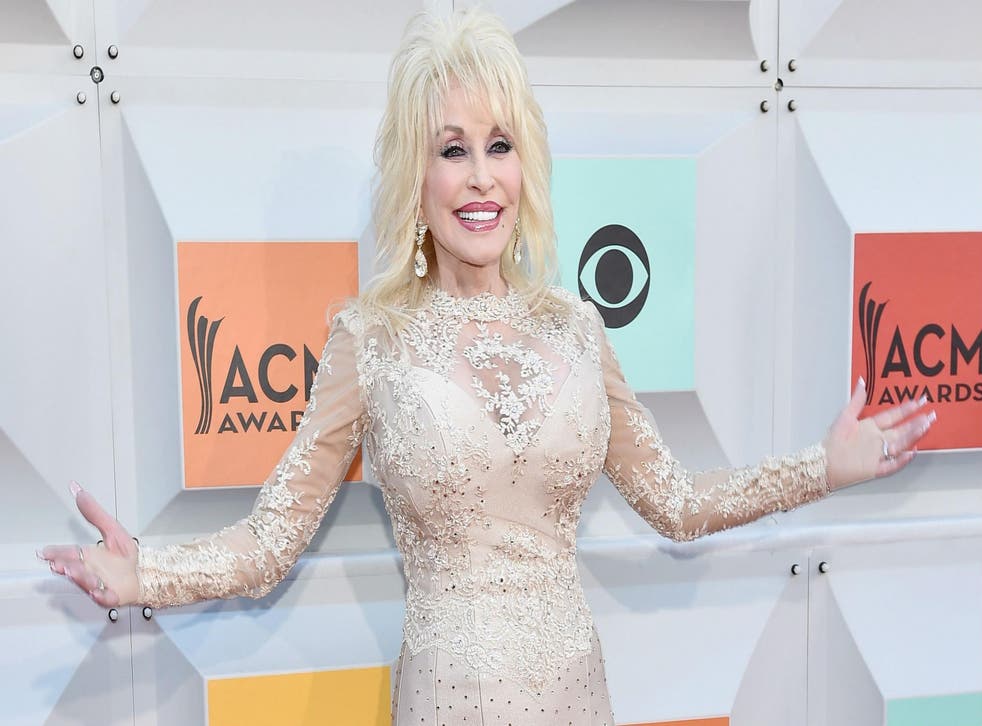 The theme park established by country star Dolly Parton more than three decades ago, has been evacuated as huge wildfires sweep through Tennessee and other parts of the American south.
Reports said mandatory evacuations were ordered for Gatlinburg and parts of Pigeon Forge, where strong winds and drought stoked fires in the area, according to the National Weather Service. Pigeon Forge is where Parton's theme park, Dollywood, is located.
"These are the worst possible conditions imaginable," Gatlinburg Fire Department Chief Greg Miller told reporters, according to the Tennessean newspaper.
'I have been watching the terrible fires in the Great Smoky Mountains and I am heartbroken. I am praying for all the families affected by the fire and the firefighters who are working so hard to keep everyone safe. It is a blessing that my Dollywood theme park, the DreamMore Resort and so many businesses in Pigeon Forge have been spared," said Parton.
Reuters said the nearby Chimney 2 Fire quickly grew from about 10 acres on Sunday evening to about 500 acres on Monday as wind gusts reached 75mph in the Great Smoky Mountains National Park. Conditions also sparked another fire south of Gatlinburg on Monday,
There were no reports of any fatalities, however one man suffered burns and several injuries were reported after a fire truck crash, the Tennessee Emergency Management Agency said in a statement. A total of 1,200 people were in two area shelters.
Heavy smoke and a orange sky hung over downtown Gatlinburg where nearby roads were packed with motorists trying to get out of town. Downed power lines and fallen trees sparked several smaller fires, local media reported.
Some 30 buildings including a 16-storey hotel and an apartment were on fire in Gatlinburg on Monday night, the Tennessee Emergency Management Agency said. About 100 homes were impacted, Sevier County officials said.
Workers at an aquarium evacuated because of wildfires around Gatlinburg were concerned about the thousands of animals housed there. Ryan DeSears, general manager of Ripley''s Aquarium of the Smokies, told WBIR-TV the building was still standing and all workers had been evacuated late on Monday.
However, he said workers were anxious to return to check on the well-being of the 10,518 animals.
"Fire was coming over the mountains, and the smoke was so bad we could barely breathe as we were trying to pack up," Mike Gill told NBC News as he was leaving the area with his wife.
"The traffic is horrible. It's a mass exodus."
After weeks of punishing drought, any rain that falls should be soaked up quickly, forecasters said. It will provide some relief but won't end the drought - or the fire threat, they said.
Drought conditions will likely persist, authorities said. The problem is that rainfall amounts have been 10 to 15 inches below normal during the past three months in many parts of the South, authorities said.
"I think we racked up deficits that are going to be too much to overcome with just one storm system," said Mark Svoboda, director of the National Drought Mitigation Center in Lincoln, Nebraska.
Officials at Dollywood evacuated guests from its resort and cabins as flames approached the area. The property had not suffered any damage as of late Monday night and its crew was working to protect the park areas, said Pete Owens, director of media relations at the resort.
Register for free to continue reading
Registration is a free and easy way to support our truly independent journalism
By registering, you will also enjoy limited access to Premium articles, exclusive newsletters, commenting, and virtual events with our leading journalists
Already have an account? sign in
Register for free to continue reading
Registration is a free and easy way to support our truly independent journalism
By registering, you will also enjoy limited access to Premium articles, exclusive newsletters, commenting, and virtual events with our leading journalists
Already have an account? sign in
Join our new commenting forum
Join thought-provoking conversations, follow other Independent readers and see their replies