George Clooney and Amal Alamuddin obtain marriage license
The couple's Italian wedding is nigh
Ella Alexander
Thursday 07 August 2014 10:24 Comments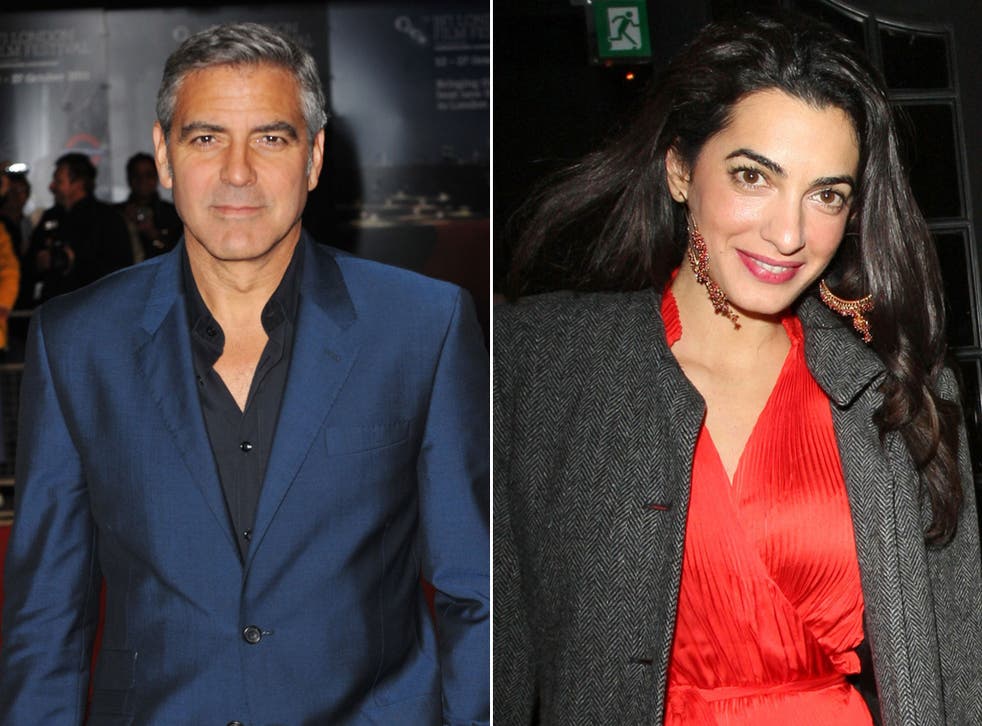 Those concerned about whether or not George Clooney and Amal Alamuddin's wedding is definitely going ahead, should fear not; it's 100 per cent on.
No, controversial tabloid stories about their relationship could not deter them, nor potential engagement ring tax bills; the couple have suggested their marriage is imminent, after the pair picked up their wedding license in London.
The actor and barrister visited Chelsea Register Office over two weeks ago to have their wedding banns posted – legislation which publicly documents a couple's intention to marry and must be publicly displayed for 16 days before they are allowed to wed.
Clooney listed his profession as a director and actor, while Alamuddin is listed as a barrister. The documents also stated that the couple will marry in Italy.
The actor's engagement to Alamuddin was announced in April, despite Clooney's repeated previous pledges that he would never marry again. He was married to actress Talia Balsam for four years until they broke up in 1993.
George Clooney's Women

Show all 9
"I haven't had aspirations in that way, ever. I was married in 1989," he told Esquire in 2013. "I wasn't very good at it. I was quoted as saying I'll never get married again pretty much right after I got divorced and then I've never talked about it since."
But Alamuddin was enough to convince him otherwise; a British human rights lawyer who has advised Julian Assange and former Ukrainian Prime Minister Yulia Tymoshenko; speaks fluent French and Arabic; and has published numerous articles on international criminal law. And she also served as council into the United Nations into the use of drones.
It is speculated that the couple will marry next month at Clooney's Lake Como residence.
In July, Clooney accused the Daily Mail of "inciting violence" after the MailOnline ran a story about Amal Alamuddin's mother opposing his marriage.
Register for free to continue reading
Registration is a free and easy way to support our truly independent journalism
By registering, you will also enjoy limited access to Premium articles, exclusive newsletters, commenting, and virtual events with our leading journalists
Already have an account? sign in
Join our new commenting forum
Join thought-provoking conversations, follow other Independent readers and see their replies