George Clooney: The MailOnline responds to actor's claims publication 'incited violence' with 'false story' about his mother-in-law's religion
The newspaper's statement follows a damning column written by the actor for USA Today
Jenn Selby
Wednesday 09 July 2014 18:27 Comments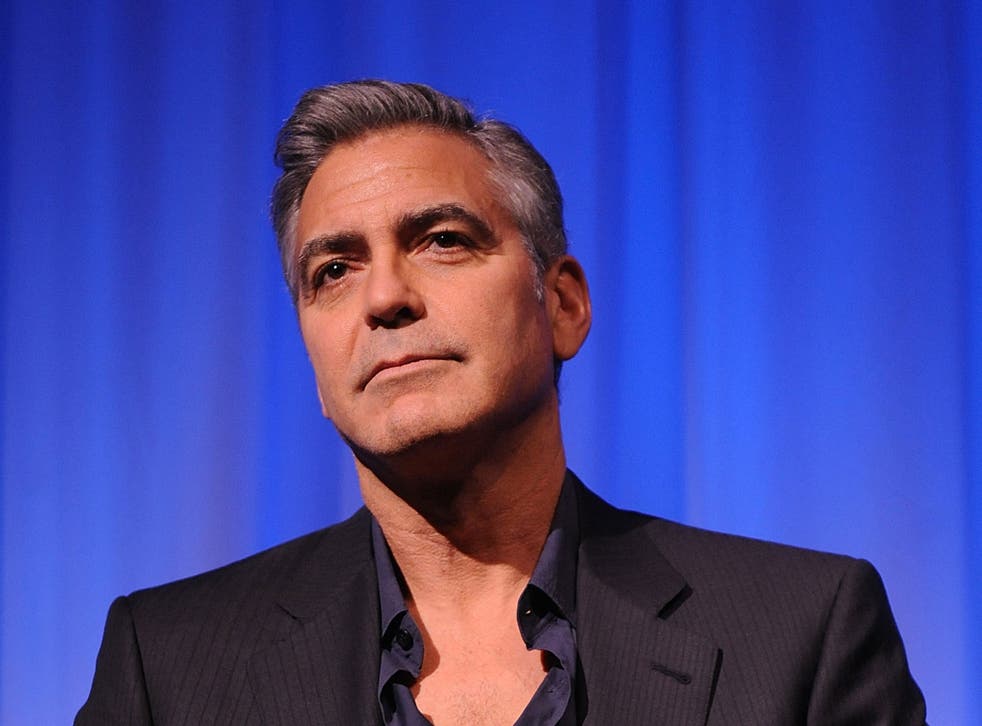 The MailOnline has apologised to George Clooney and vowed to launch an investigation into an article claiming that the actor's mother-in-law was opposed to his forthcoming marriage to Amal Alamuddin on religious grounds.
Clooney claimed that the article "incited violence" and addressed a number of "inaccuracies" in a column he wrote for USA Today.
The Daily Mail's website has since responded with the following statement: "The MailOnline story was not a fabrication but supplied in good faith by a reputable and trusted freelance journalist.
"She based her story on conversations with a long-standing contact who has strong connections with senior members of the Lebanese community in the UK and the Druze in Beirut.
"We only became aware of Mr Clooney's concerns this morning and have launched a full investigation.
"However, we accept Mr Clooney's assurance that the story is inaccurate and we apologise to him, Miss Amal Alamuddin and her mother, Baria, for any distress caused.
"We have removed the article from our website and will be contacting Mr Clooney's representatives to discuss giving him the opportunity to set the record straight."
"The Daily Mail has printed a completely fabricated story about my fiancée's mother opposing our marriage for religious reasons," Clooney had written in his damning piece for the American website.
"It says Amal [Alamuddin]'s mother has been telling 'half of Beirut' that she's against the wedding. It says they joke about traditions in the Druze religion that end up with the death of the bride. Let me repeat that: the death of the bride."
He went on to state that "none of the story is factually true", including the implication that Amal's mother, Baria Alamuddin (the foreign editor of Pan-Arab newspaer Al-Hayat) was Druze.
"Amal's mother is not Druze," he continued. "She has not been to Beirut since Amal and I have been dating, and she is in no way against the marriage — but none of that is the issue. I'm, of course, used to the Daily Mail making up stories — they do it several times a week — and I don't care. If they fabricate stories of Amal being pregnant, or that the marriage will take place on the set of Downton Abbey, or that I'm running for office, or any number of idiotic stories that they sit at their computers and invent, I don't care. But this lie involves larger issues
"The irresponsibility, in this day and age, to exploit religious differences where none exist, is at the very least negligent and more appropriately dangerous. We have family members all over the world, and the idea that someone would inflame any part of that world for the sole reason of selling papers should be criminal."
He ended his column by signing off: "They must be so very proud."
Register for free to continue reading
Registration is a free and easy way to support our truly independent journalism
By registering, you will also enjoy limited access to Premium articles, exclusive newsletters, commenting, and virtual events with our leading journalists
Already have an account? sign in
Join our new commenting forum
Join thought-provoking conversations, follow other Independent readers and see their replies