George Michael worked at a 'homeless shelter' but asked people to keep it secret
'As usual there are a lot of stories about the controversy and difficult times he had. The story is a real account of a generous human'
Maya Oppenheim
Tuesday 27 December 2016 11:20 Comments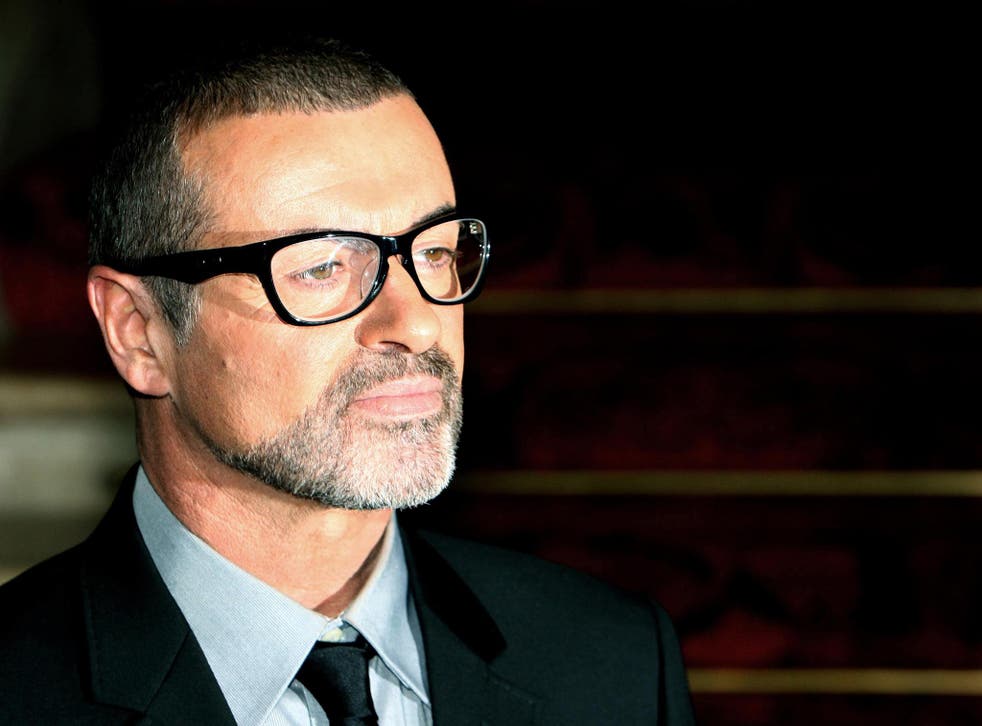 While some stars show their generosity with grandiose gestures and pumped up campaigns, George Michael expressed his charitable side in an altogether quieter and more understated way.
Discreetly generous, the pop icon, who died on Christmas Day at the age of 53, carried out numerous quiet acts of kindness throughout his life. Since his death, stories of his generosity have poured in.
It has now emerged that Michael apparently worked at a homeless shelter but chose to remain anonymous, asking others who worked there not to disclose his good deeds.
"George Michael worked anonymously at a homeless shelter I was volunteering at. I've never told anyone, he asked we didn't. That's who he was," Emilyne Mondo, an activist, wrote on Twitter.
George Michael: Watch the singer crush Queen's 'Somebody to Love' as a smiling David Bowie looks on
Mondo said she believes Michael chose to stay anonymous for fear of press intrusion.
"Would like to respond to the unexpected interest in the tweet about an experience with a kind man, who happened to a musical icon," she said.
George Michael: a life in pictures

Show all 20
"It is my belief that the reason for anonymity was to avoid press intrusion. This obviously can't happen now."
"And of course a want and need to help others. As usual there are a lot of stories about the controversy and difficult times he had. The story is a real account of a generous human."
While tabloids were honing in on accounts of his sexual encounters in toilets, arrests and drug consumption, his acts of philanthropy did not find their way into the limelight. Examples of these acts include the fact he is said to have contacted Deal or No Deal after a woman appeared on the show and explained she was trying to gain £15,000 to pay for IVF treatment and then secretly donated the money to her.
On top of this, Michael is reported to have tipped a barmaid £5,000 because she was an indebted student nurse. He would also gift concert tickets to NHS nurses.
Michael donated royalties from his biggest hits to charities including Childline and supported Macmillan Cancer Support and the Terrence Higgins Trust alongside other organisations.
Born Georgios Kyriacos Panayiotou in the leafy suburbs of East Finchley in north London in the early 1960s, Michael was the son of a Greek Cypriot restaurateur and an English dancer. Embarking on a career in music, in no time at all Michael formed the era-defining pop duo Wham! and became one of Britain's biggest pop stars of the 1980s.
The pop superstar passed away peacefully at his home on Christmas day and his death is being treated as "unexplained but not suspicious" by police. Mourners gathered throughout Boxing Day outside his home in the village of Goring-on-Thames, laying flowers, handwritten notes and candles at his doorstep.
Register for free to continue reading
Registration is a free and easy way to support our truly independent journalism
By registering, you will also enjoy limited access to Premium articles, exclusive newsletters, commenting, and virtual events with our leading journalists
Already have an account? sign in
Join our new commenting forum
Join thought-provoking conversations, follow other Independent readers and see their replies