Georgina Bloomberg: I'm grateful my dad didn't run against Donald Trump
The former New York City mayor's daughter said she was close to Mr Trump's children and was glad she did not have to watch their fathers 'sling mud'
Rachael Revesz
New York
Wednesday 23 March 2016 14:55 Comments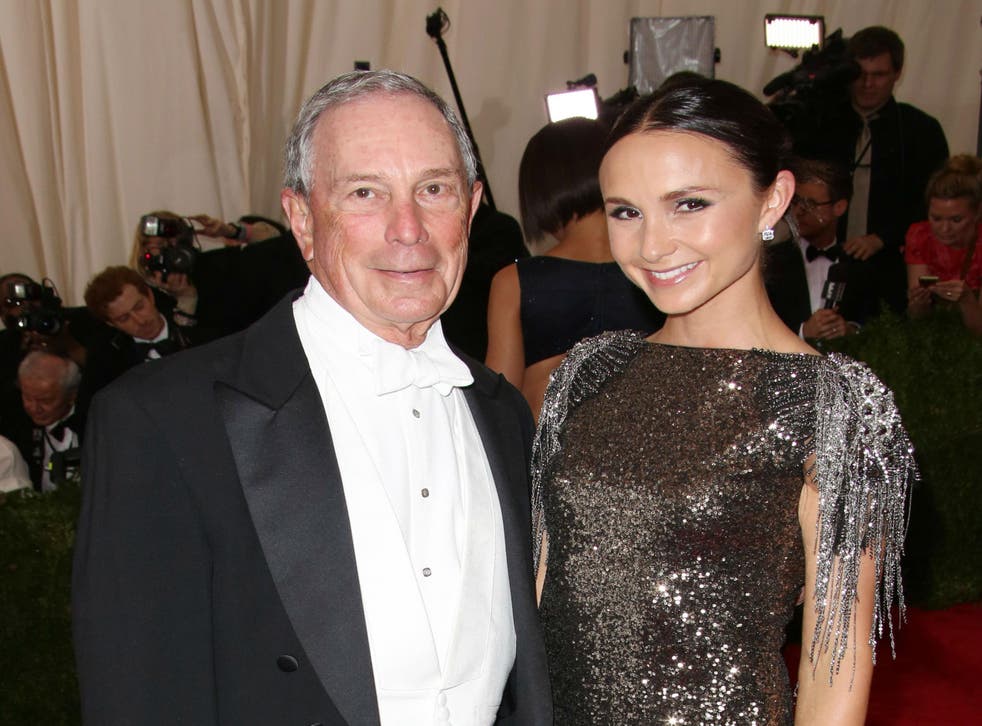 The heiress and daughter of former New York City mayor Michael Bloomberg said she was glad her father did not run for president as she was close to Donald Trump's family and did not want to watch their fathers take public jabs at each other.
Georgina Bloomberg, 33, told W Magazine that she would have supported her father if he had entered the presidential race, but she was grateful to avoid the "mud slinging".
Ms Bloomberg said that growing up in close proximity to Mr Trump and his children gave her a different perspective on the Republican primaries.
"I've learned to separate the politician from the man, because it's something I always had to do with my father," she said. "Donald Trump and his family have always been very close [to me]. I'm good friends with his kids. I was not looking forward to having to watch our fathers go against each other."
The New York Times reported that Mr Bloomberg would have thrown his hat into the White House ring if it looked likely that Mr Trump and Democrat Bernie Sanders were to win their party nominations.
He reportedly had campaign materials including adverts and a website ready to go live.
As Hillary Clinton gained popularity, however, Mr Bloomberg decided that if he ran, it would likely mean Mr Trump would become president.
He wrote in an article for Bloomberg View on 7 March: "[Mr Trump] has run the most divisive and demagogic presidential campaign I can remember, preying on people's prejudices and fears," but noted the two men had been "on friendly terms" for many years, and he had even appeared twice on Mr Trump's television series "The Apprentice".
The equestrian Ms Bloomberg's friendship with "two of Mr Trump's kids", as she told Politico, echoes the friendship between Hillary Clinton's daughter Chelsea, 36, and Donald Trump's oldest daughter, Ivanka, 34. The pair have avoided appearing together recently in public, however, as their parents are engaged in fierce competition to win the White House.
Ms Bloomberg added to Politico: "Donald has always been, and still is, a great father, and I know she [Ivanka] is very proud of him and what he has accomplished.
"Just like me, this doesn't mean she has to agree with everything her father stands for — I certainly didn't agree with everything my father did or believes, but we are our own people."
Register for free to continue reading
Registration is a free and easy way to support our truly independent journalism
By registering, you will also enjoy limited access to Premium articles, exclusive newsletters, commenting, and virtual events with our leading journalists
Already have an account? sign in
Join our new commenting forum
Join thought-provoking conversations, follow other Independent readers and see their replies