Gerard Depardieu didn't just kill two lions, he also ate them
Just a day in the life of the French actor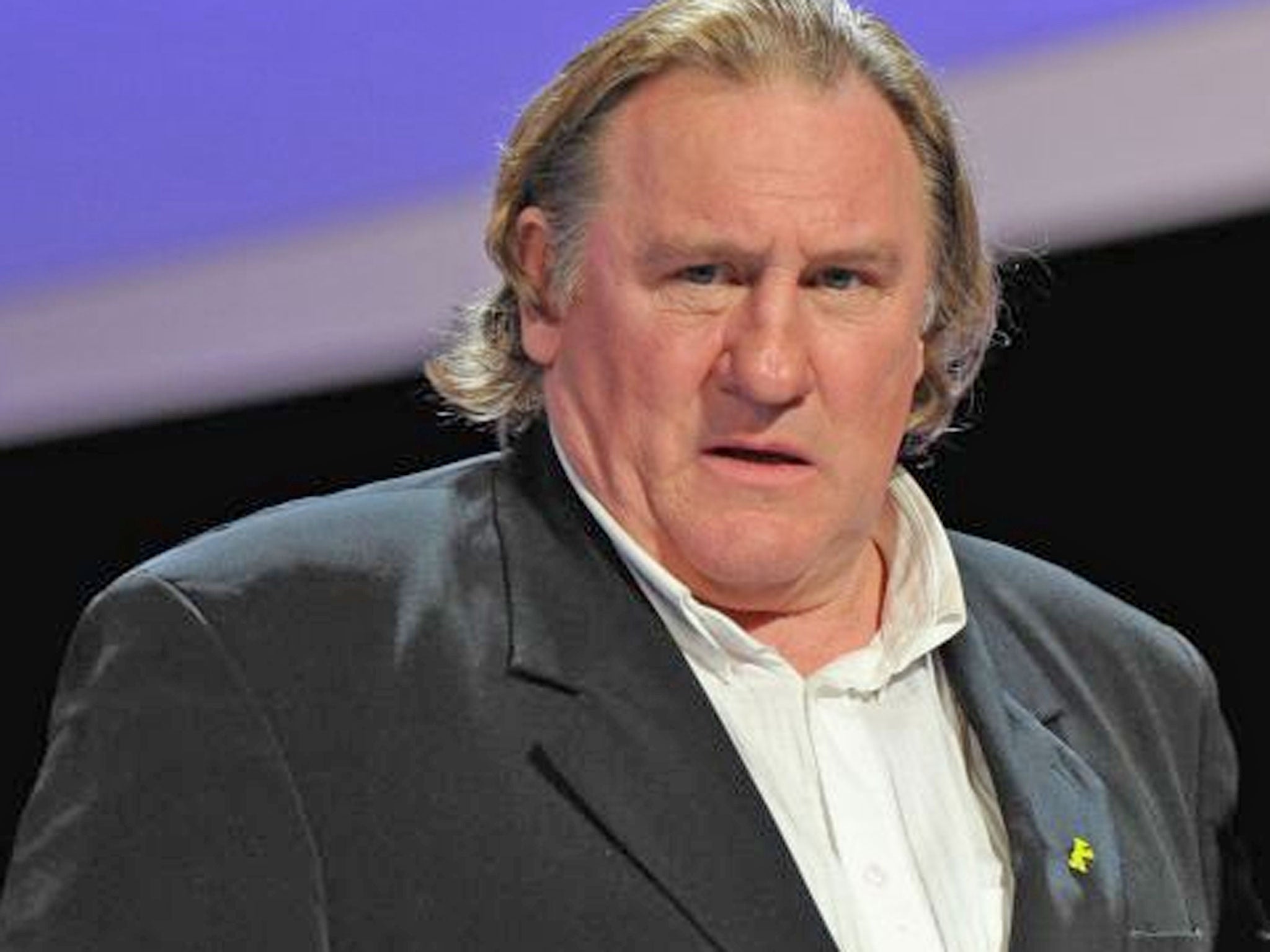 In September, Gerard Depardieu alleged that he shot dead two lions in self-defence during a trip to Africa.
Now he casually claims that he did, in fact, eat them too. In an interview with The Independent Magazine, out tomorrow, interviewer Philip Sweener asks if there was a 'banquette de lion', following the killing of the animals.
"You ate them?" he asked.
"Yes," responds Depardieu, before detailing again his account of what happened. "We broke down on a track in the bush, in Burkina Faso. The two lions waited in front of us and wouldn't move. Hours passed, and we couldn't get out of the car, the African driver was very afraid.
"We had no choice; we had to shoot them," he concludes simply.
The French actor also discussed the 2011 incident when he was thrown off an Air France flight for urinating in the aisle while the plane prepared to take off.
"I have lots of friends in the UK. And in Ireland. Where incidentally I recently p****d in a plane," he said. "There was this air hostess un peu depressive, and I urgently wanted a p**s. We'd been delayed 45 minutes, there were seven planes in front of us, and the hostess blocked me with her foot, so I p****d in a bottle.
A gastronomic audience with Gérard Depardieu
Show all 8
"Luckily all the police at Dublin airport know me."
In September, Depardieu said that he could drink up to 14 bottles of wine a day – a habit he does out of boredom, he claims.
"Anyway, I'm not going to die," he said. "Not now. I still have energy. But if ever I start drinking… I can't drink like a normal person. I can absorb 12, 13, 14 bottles…per day. But I'm never totally drunk, just a little p****d.
"All you need is a 10-minute nap and voilà, a slurp of rosé wine and I feel as fresh as a daisy! I have to admit that when I start counting, doctors start worrying."
He failed to turn up to the UK premiere of the film at Edinburgh Festival on 28 June, after pictures emerged of him downing pints the night before in a pub in Skye.
Read the full interview Depardieu in tomorrow's Independent Magazine.
Join our commenting forum
Join thought-provoking conversations, follow other Independent readers and see their replies