Germaine Greer defends 'grossly offensive' comments about transgender women: 'Just because you lop off your d**k doesn't make you a ******* woman'
The writer and activist accuses transgender women of 'inflicting an extraordinary act of violence' by having surgery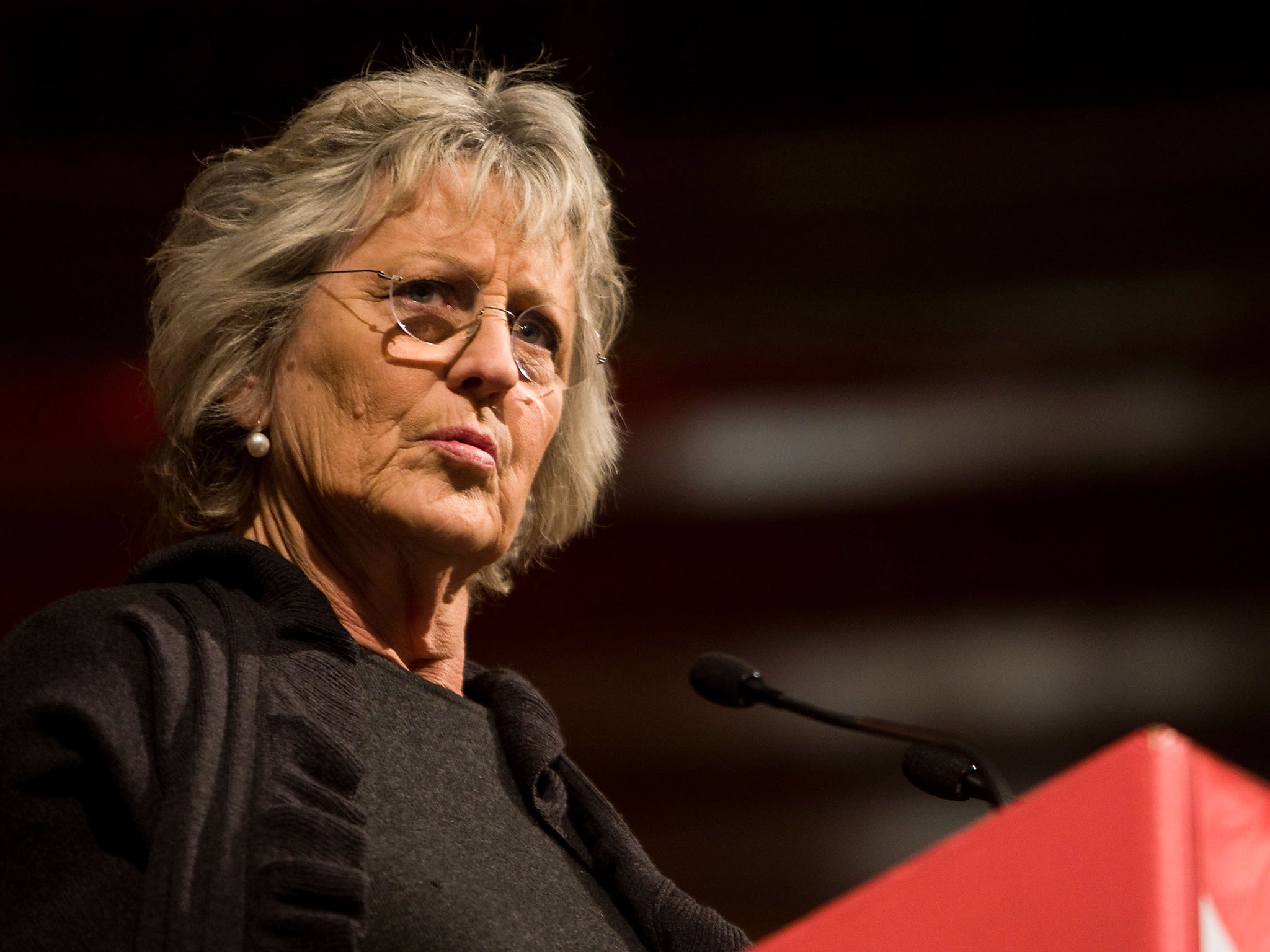 Germaine Greer has given an expletive laden defence of her claims that transgender women "can't be women" after being accused of misogyny.
Greer announced she would not be attending a planned lecture on Women & Power: The Lessons of the 20th Century at Cardiff University after a petition calling for her to be barred was launched.
The academic, 76, reiterated her belief that a post-operative transgender woman "can't be a woman" but insisted the issue was not a focus for her.
"I'm not saying that people should not be allowed to go through that procedure, all I'm saying is that it doesn't make them a woman," she told Newsnight on Friday, prompting a furious backlash. When asked if she would travel down to Cardiff, Greer responded: "I'm getting a bit old for all this. I'm 76, I don't want to go down there and be screamed at and have things thrown at me. Bugger it."
However, a representative for Cardiff University told The Independent it has been in touch with Greer's representative to confirm her talk is still scheduled to take place.
On Monday, Greer responded to the outrage in a statement given to the VictoriaLIVE show, where she suggested trans people who undergo sex change surgery are "inflicting an extraordinary act of violence on himself".
She said: "Just because you lop off your d**k and then wear a dress doesn't make you a ******* woman. I've asked my doctor to give me long ears and liver spots and I'm going to wear a brown coat but that won't turn me into a ******* cocker spaniel.
"I do understand that some people are born intersex and they deserve support in coming to terms with their gender but it's not the same thing. A man who gets his d**k chopped off is actually inflicting an extraordinary act of violence on himself."
LGBT+ rights around the globe
Show all 9
Her comments were branded "absurd" and "grossly offensive" by Rebecca Root, a transgender actress and comedian.
Root told Victoria Derbyshire: "This is something that I would equate with the worst of the gutter press, not from somebody of such an academic standing; a woman who should know better.
"On the one hand it's tempting to ignore her, and not to give her a greater platform, but at the same time if we didn't stand up to bullies then they would just continue bullying. […] ["Her comments are] grossly offensive, quite ludicrous and very very out of date."
Join our commenting forum
Join thought-provoking conversations, follow other Independent readers and see their replies