Gina Miller criticises Daily Mail's 'shameful' coverage after successful Brexit legal challenge
Lead claimant in legal challenge against triggering Article 50 without a vote from MPs says she has suffered racist and sexist abuse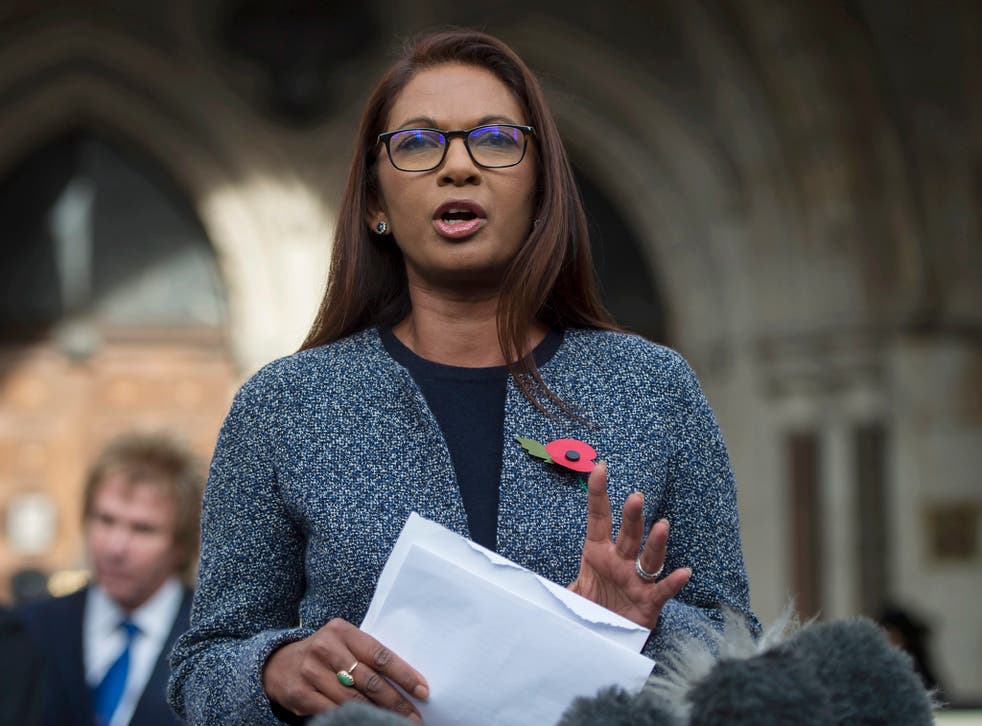 Gina Miller has attacked the "shameful" media coverage of her Brexit legal challenge.
Ms Miller, the co-founder of the London-based investment fund manager SCM Private, was the lead claimant in a suit challenging Theresa May's bid to avoid a parliamentary vote on triggering Brexit.
On Thursday, three judges at London's High Court agreed MPs must vote to invoke Article 50 to leave the European Union.
The challenge launched by Miller and other claimants has been heralded as one of the most important constitutional cases in generations.
Brexit Concerns

Show all 26
But the backlash has been fierce and Ms Miller has been subjected to a torrent of online abuse. Appearing on BBC One's Andrew Marr Show, she said: "It's brought out a side of society - the dark clouds are definitely gathering. Every -ism you could think of: sexism, racism, homophobia. I was aware that there would be nastiness because anything to do with the word Brexit, people lose their minds."
She accused the press of having "behaved disgracefully" since the court's decision: "The papers - The Mail in particular - have been shameful."
In words likely to anger Leave supporters, she added: "Everyone in the country should be my biggest fan because I've used my own money and a few of us we have used our own money to create legal certainty for Ms May to move ahead."
Join our new commenting forum
Join thought-provoking conversations, follow other Independent readers and see their replies