Giorgio Armani criticises the way some gay men dress saying 'a man has to be a man'
The 80-year-old designer also criticised women who have plastic surgery and hyper-muscular men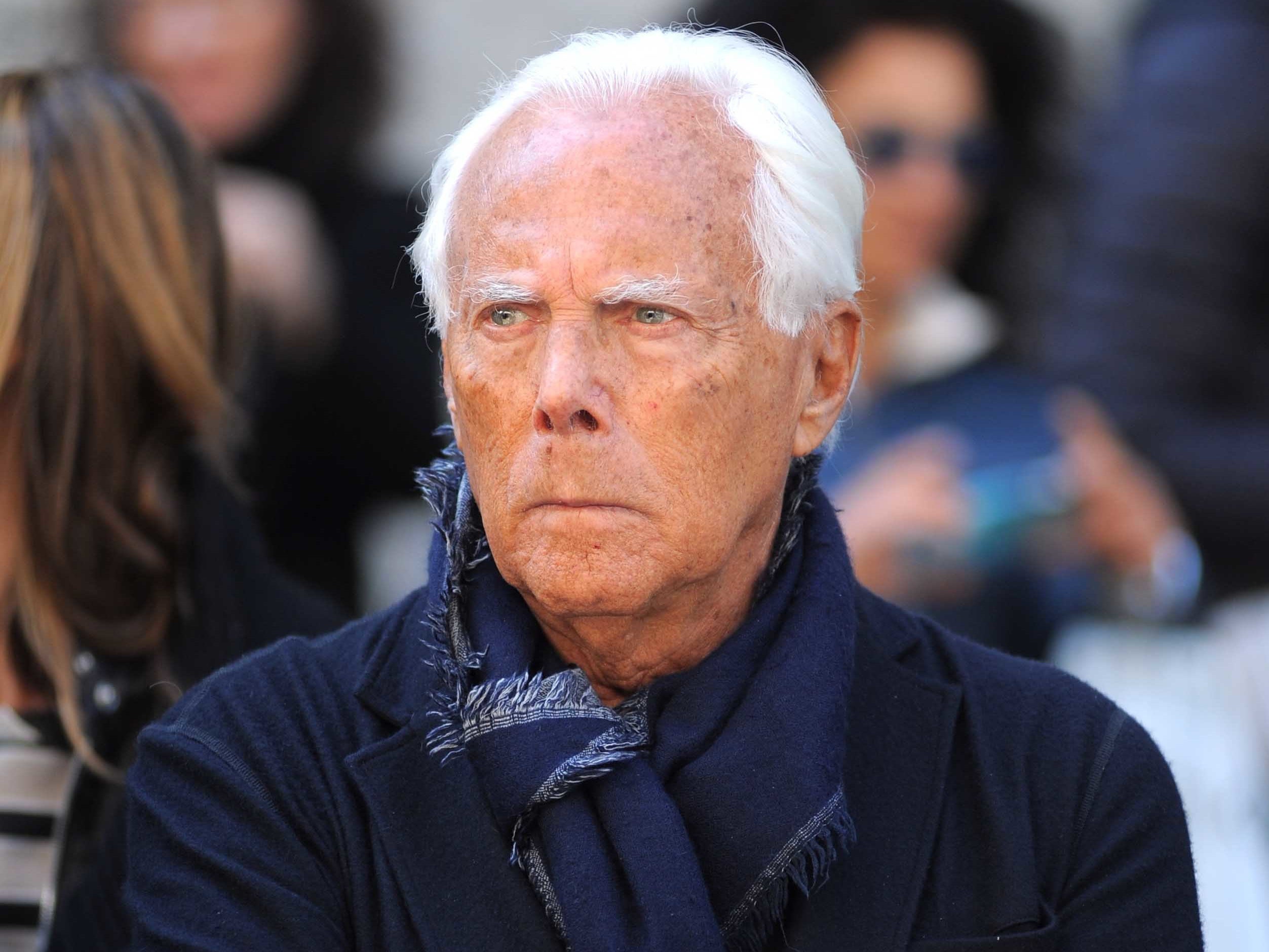 Giorgio Armani, the 80-year-old fashion designer and billionaire, has criticised the way some gay men choose to dress.
Armani told The Sunday Times Magazine: "A homosexual man is a man 100 per cent. He does not need to dress homosexual.
"When homosexuality is exhibited to the extreme - to say: 'Ah, you know I'm homosexual,' - that has nothing to do with me. A man has to be a man."
His remarks went down pretty badly with some Twitter users.
In the same interview, Armani said that the current vogue for super-muscular male bodies is not to his taste either. "I don't like muscle boy," he said. "Not too much gym! I like somebody healthy, somebody solid, who looks after his body but doesn't use his muscles too much."
The most important recent coming outs
Show all 17
The agenda-setting designer, who has joked himself that he dresses "church ladies", also said that cosmetic surgery was "idiocy", adding: "A small breast does not have to become big."
Armani continued: "I prefer to look at a natural woman. A woman should be courageous to become older, not desperate to look younger than her age."
The designer has become renowned for his outspoken nature. Recently he called Madonna "difficult" and raged against US Vogue editor Anna Wintour calling her "unprofessional" for failing to see his Milan Fashion Week show in February.