Golden Globes 2015: George Clooney and Amal Alamuddin wear 'Je Suis Charlie' badges
Kathy Bates arrived on the red carpet holding a sign in solidarity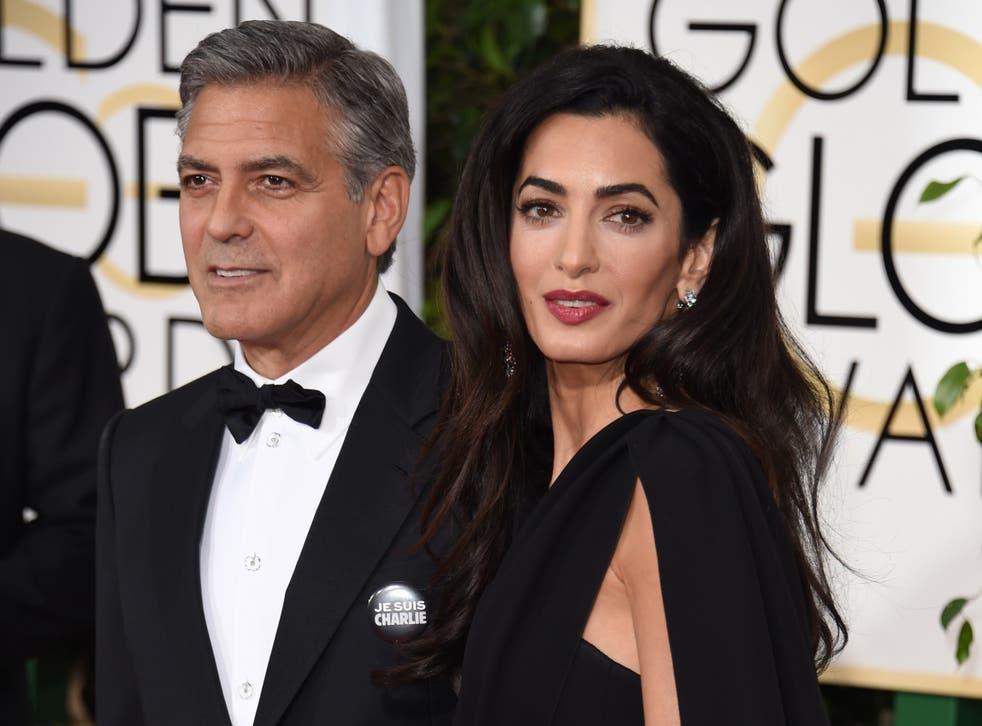 George Clooney and Amal Alamuddin are among the stars to show their support for Charlie Hebdo in the wake of the horrific Paris terror attacks.
The couple proved the awards red carpet is not all about glitzy frocks but can also be a time to make a political statement by donning 'Je suis Charlie' badges.
Helen Mirren arrived with a 'Je suis Charlie' sign that she carried with her on the red carpet while Joshua Jackson, Diane Kruger, Patricia Arquette and Kathy Bates also joined in with the message of solidarity.
Multiple other 'Je suis Charlie' signs were seen in the background of live reporting on the red carpet as people used the high profile event as a public platform to demonstrate support.
Press freedom supporters have taken on the 'Je suis Charlie' slogan which translated from French means 'I am Charlie'.
In pictures: Golden Globes 2015 Red Carpet

Show all 45
Gunmen broke into the offices of satirical magazine Charlie Hebdo last Wednesday, stormed the editorial meeting and shot dead multiple journalists after calling out their names individually.
Oscar-winning producer Harvey Weinstein said in his Variety column that he hopes the Golden Globes will be a chance to raise glasses and toast 'Je Suis Charlie'.
"There's always champagne on the table," he wrote. "I hope we can all raise glasses and that someone like Tina, Amy or George Clooney will urge us to toast with 300 million viewers around the world: 'Je suis Charlie, je suis juif, je suis Ahmed.'"
Join our new commenting forum
Join thought-provoking conversations, follow other Independent readers and see their replies