Goldman Sachs CEO Lloyd Blankfein has first pay cut for four years (but still makes more than $22m)
The bank said the cut in salary was related to 'challenging financial markets'
Andrew Buncombe
New York
Friday 08 April 2016 18:29 Comments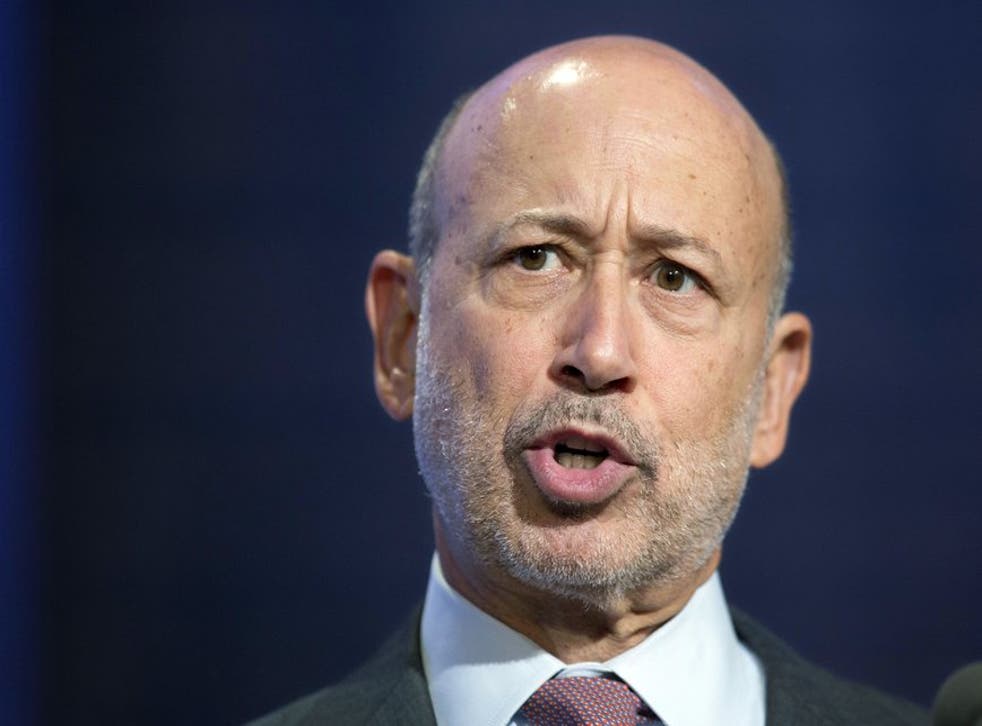 It is enough to make you fear just how he is going to manage.
On Friday, it was announced the CEO of Goldman Sachs is to receive his first pay cut for four years. In 2014, Lloyd Blankfein received $24m, but his remuneration for 2015 will be a mere $22.6m, Reuters reported, based on a regulatory filing that was made public on Friday.
On top of his salary and other awards, Mr Blankfein will be eligible to receive a total of $7m based on the bank's performance over the next eight years as part of Goldman's long-term performance incentive plan, the filing to the Securities and Exchange Commission showed.
Goldman also paid Chief Financial Officer Harvey Schwartz and Chief Operating Officer Gary Cohn total compensation of $21 million, it said.
Goldman's compensation committee had determined that each executive's total 2015 pay should be reduced by 4 to 5 per cent from the prior year, as a result of challenging financial markets and increased costs related to regulatory requirements, it said.
The decision factored in a payment of over $5 billion to settle US regulators' claims that Goldman had misled investors of mortgage bonds sold between 2005 and 2007, it added.
Goldman told shareholders to vote against a shareholder proposal that required that the bank's chairman be an independent board member, the filing showed.
Shares of Goldman Sachs declined 8 percent in 2015, making it the second worst performer among the big U.S. banks after Morgan Stanley (MS.N), which slumped 18 percent.
JPMorgan Chase & Co the biggest US bank by assets, said on Thursday that it had raised CEO Jamie Dimon's 2015 pay package to $27m. Arch rival Morgan Stanley said last week that it had cut CEO James Gorman's compensation to $22.1m from $23.3m.
Register for free to continue reading
Registration is a free and easy way to support our truly independent journalism
By registering, you will also enjoy limited access to Premium articles, exclusive newsletters, commenting, and virtual events with our leading journalists
Already have an account? sign in
Join our new commenting forum
Join thought-provoking conversations, follow other Independent readers and see their replies