Grace Coddington banned from Instagram for posting topless line cartoon
The esteemed fashion editor was temporarily removed for the social media channel, following her allegedly risqué picture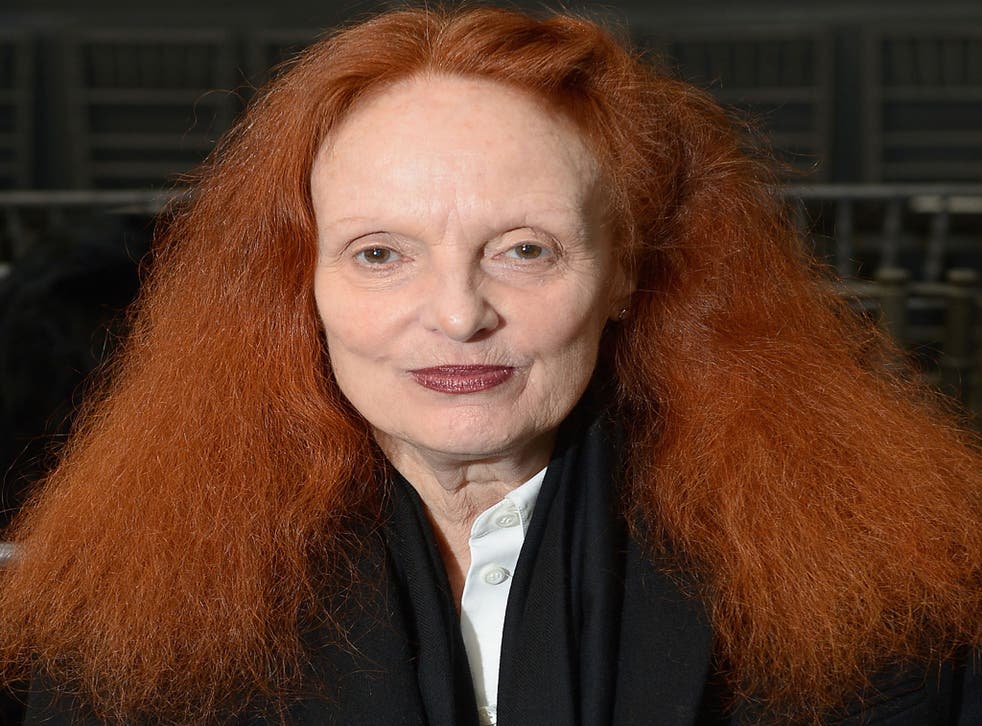 Grace Coddington, US Vogue creative director and former model, was temporarily banned from Instagram over the weekend.
Her heinous crime? Inaugurating her thus far dormant account with a nude cartoon of herself reclining on her chair.
The image, drawn by Coddington, is the promotional shot for her Paddle8 auction, which features her favourite nude photographs.
Instagram has clamped down on its no-nudity clause recently. After years of posting pictures of herself never fully-clothed, Rihanna finally pushed the social media channel over the edge last month – sharing a photograph of herself wearing a hat, coral briefs, and that's it. She was temporarily banned from Instagram until the picture was removed.
The same strict treatment was given to Coddington and her account was suspended. Fans of the much-loved editor – who rose to mainstream popularity after appearing in fashion documentary The September Issue – leapt to her defence, and her page was restored with her nude illustration still proudly on show.
Instagram admits that its team may have been a little overcautious in temporarily banning Coddington.
How did these Rihanna pictures manage to get past Instagram?

Show all 21
"When our team processes reports from other members of the Instagram community, we occasionally make a mistake," an Instagram spokesperson told the New York Magazine.
"In this case, we wrongly removed content and worked to rectify the error as soon as we were notified. We apologise for any convenience."
Coddington had the final say on the matter, with a characteristically calm and clever response shared on her Instagram page:
She captioned the image with: "Good grief Pumpkin, Mother drew a nude selfie for her very first Instagram. no wonder they shut her down......she is much fatter than that"
Instagram's overzealous no-nudity policing continues.
Join our new commenting forum
Join thought-provoking conversations, follow other Independent readers and see their replies