Graham Norton launches national selfie campaign celebrating LGBT rights
The Pride in London #FreedomTo hashtag asks people to celebrate equality and diversity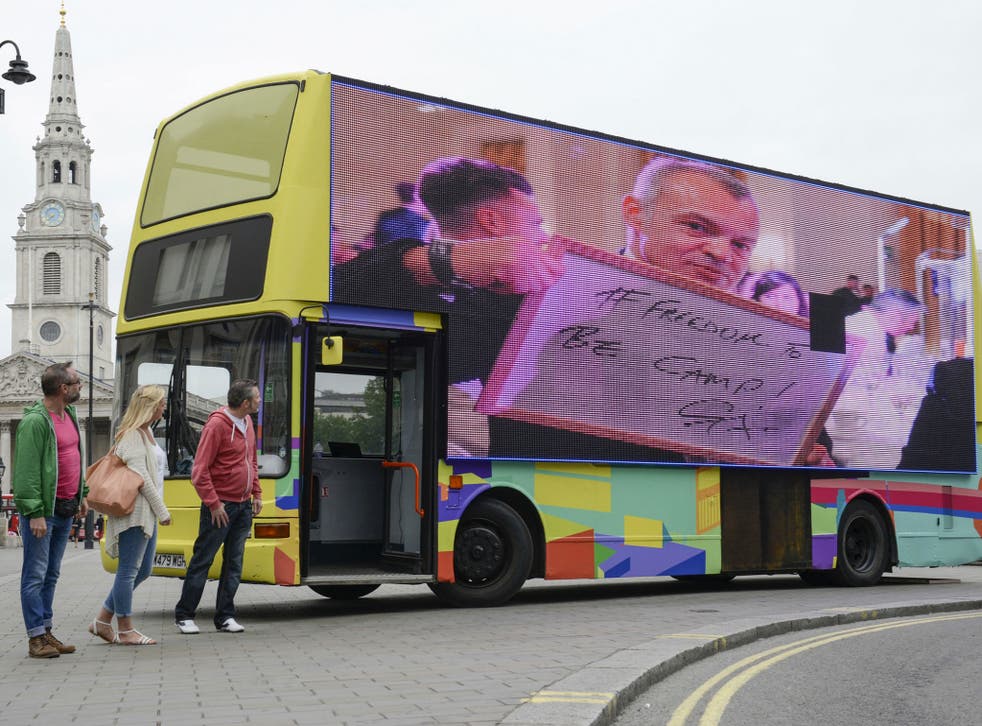 Graham Norton is backing a nationwide selfie campaign championing the lesbian, gay, bisexual, and transgender (LGBT) community.
The comedian and presenter is lending his face to the social media campaign launched today as part of this year's annual Pride in London festival.
Using the hashtag #FreedomTo people are being asked to post a photo of themselves holding up a large piece of paper explaining what freedom is most important to them on Twitter or Facebook.
Norton, whose own slogan is "Freedom to be camp", said: "Right now we have so many freedoms and yet suddenly all sorts of weird issues are coming up – issues like transphobia or the idea that camp people are somehow betraying the gay community ... and I just feel like, actually, no!
"There's room for everyone. I just think you've got to let a diverse community be diverse."
The A-list opposing Russia's anti-gay laws

Show all 15
Channelling change through social media, particularly selfies, has become the go-to method of many a movement in recent months. In March, the #NoMakeUpSelfie campaign raised £2 million for Cancer Research and, in May, the #BringBackOurGirls hashtag helped to bring the plight of the more than 200 kidnapped Nigerian schoolgirls into the political spotlight.
Other famous faces backing the #FreedomTo campaign include Strictly Come Dancing judge Louie Spence, Hollyoaks actor Kieron Richardson, The Only Way Is Essex star Harry Derbidge, singer Sinitta and human rights activist Peter Tatchell, all of whom have taken selfies with their own #FreedomTo message.
Tatchell said: "The 'freedom to love and be loved' is one of the most important of all human rights, yet no human rights agreement in the whole world specifically acknowledges that right. That has to change."
Michael Salter, chair of Pride in London, said: "The 'Freedom to…' theme celebrates the freedoms that Londoners have fought for, enjoy, and campaign to extend, allowing people to make a really personal statement about what freedom is most important to them and why."
"It also gives us a reason to pause and be proud of London, the UK and the freedoms we enjoy on a daily basis, remembering those around the world who can't be themselves and live in fear in those 77 countries where homosexuality is illegal and in communities everywhere that are oppressive or intolerant of all kinds of minorities."
The #FreedomTo selfies can be seen at: http://prideinlondon.org/freedomto/
Join our new commenting forum
Join thought-provoking conversations, follow other Independent readers and see their replies