Grayson Perry says Bear Grylls 'celebrates a masculinity that is useless'
The eminent artist says the survival expert's masculinity is a hangover from an outdated backward-looking era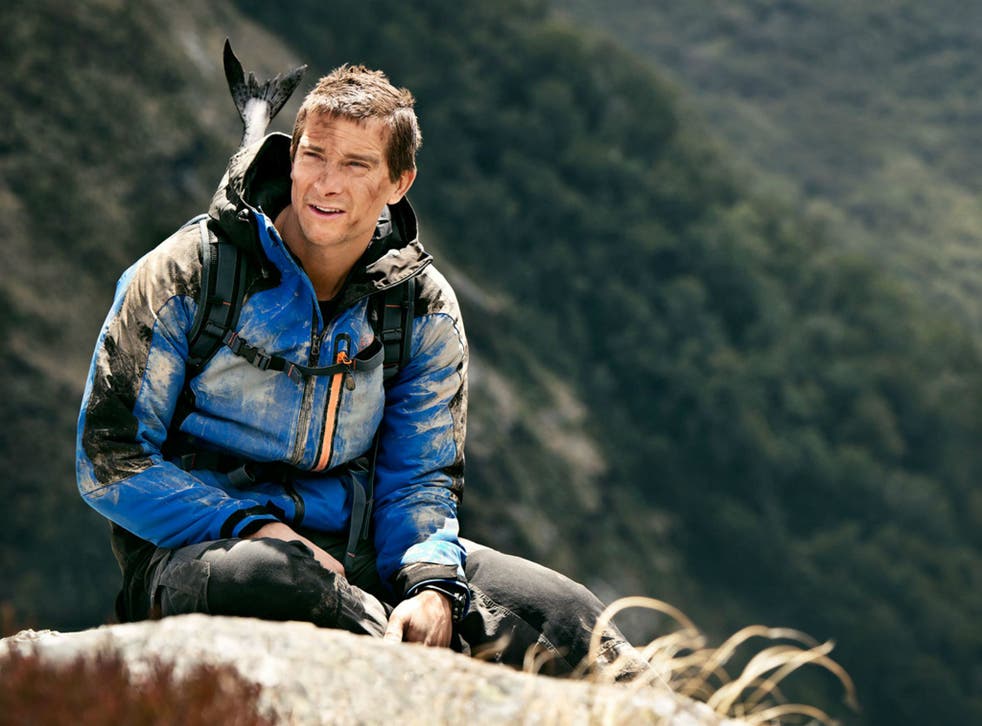 Turner Prize-winning artist Grayson Perry has rebuked Bear Grylls' particular brand of masculinity as "useless" and a "hangover from a more violent age".
Arguing that Britain's leading survival expert embodies an antiquated epoch, Perry quipped that Grylls' survival skills would be obsolete in the urban jungle that is Finsbury Park or hunting for an affordable comprehensive for his offspring.
"He celebrates a masculinity that is useless," Perry told the Radio Times in an interview to publicise his latest series All Man. "Try going into an estate agent in Finsbury Park and come out with an affordable flat. I want to see Bear Grylls looking for a decent state school for his child!"
Most controversial Bear Grylls moments

Show all 5
The artist also said Grylls' ultra manly unthinkingly stoic variety of masculinity prevented men from honestly expressing their emotions.
"Men might be good at taking the risk of stabbing someone or driving a car very fast, but when it comes to opening up, men are useless," Perry continued in his scathing attack. "Masculinity is a decorative feature that is essentially counter-productive."
Perry's three-part Channel 4 series All Man takes a whimsical look at contemporary masculinity, exploring a variety of ultra-masculine occupations. From immersing himself in the world's of cage fighters, police officers and the traders and hedge fund managers of the City of London, Perry looks at how we have come to establish a tightly defined and restrictive view of manhood.
Perry is best known for his word work in ceramics and his flamboyant cross-dressing. The double BAFTA award-winning artist has frequently explored themes of masculinity; he featured in a Channel 4 documentary called Why Men Wear Frocks back in 2005 and guest edited an issue of the New Statesman titled the Great White Male in October 2014.
Register for free to continue reading
Registration is a free and easy way to support our truly independent journalism
By registering, you will also enjoy limited access to Premium articles, exclusive newsletters, commenting, and virtual events with our leading journalists
Already have an account? sign in
Register for free to continue reading
Registration is a free and easy way to support our truly independent journalism
By registering, you will also enjoy limited access to Premium articles, exclusive newsletters, commenting, and virtual events with our leading journalists
Already have an account? sign in
Join our new commenting forum
Join thought-provoking conversations, follow other Independent readers and see their replies