What the Grease cast looks like now
From Olivia Newton-John to Stockard Channing
Olivia Blair
Monday 01 February 2016 16:22 Comments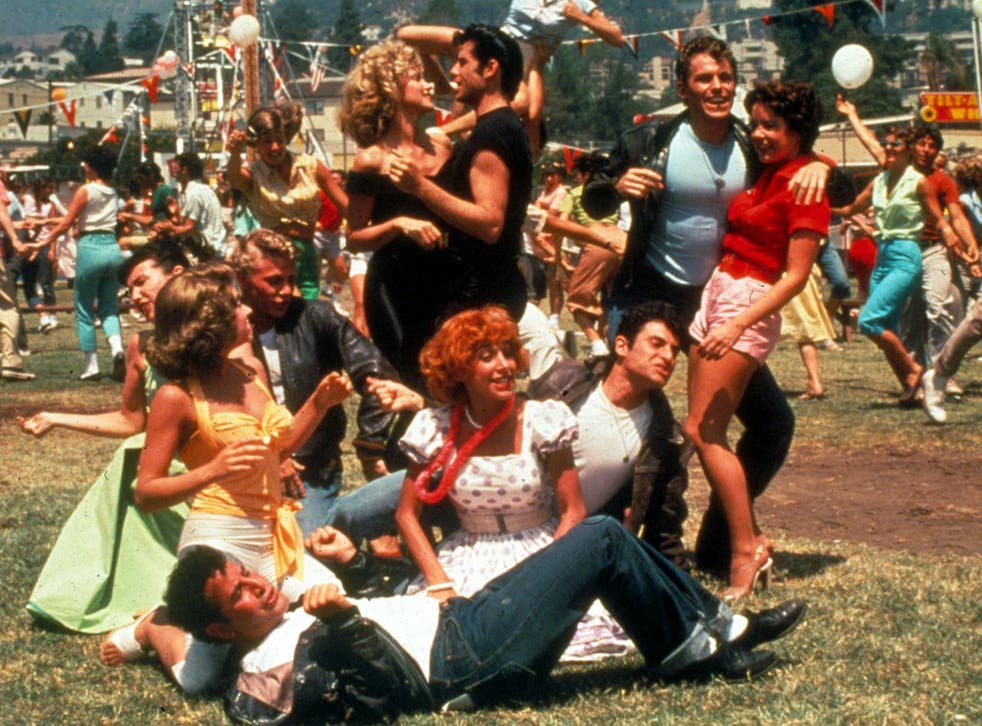 Grease lightning was back in America last night as a revival of the hit 1970s musical was televised live.
Grease: Live saw all the original characters like Sandy, Danny and Rizzo return to screens. However this time there were new cast members involved such as Vanessa Hudgens, who was was widely praised for her role as Rizzo especially considering she announced the death of her father just hours before.
Julianne Hough portrayed Sandy, Carly Rae Jepson was Frenchie and former Saved by the Bell star Mario Lopez was Vince Fontaine.
Despite the almost 40 years that have passed since Grease burst onto cinema screens in 1978, last night's successful rendition shows the musical is still relevant.
But what do the stars of the film look like today?
Olivia Newton-John - Sandy
Following Grease, Newton-John's music career took off with the hit song "Physical" spending 10 weeks at the top of the Billboard charts in 1981. This led to Billboard later awarding it the title of most popular song about sex in 2010.
John Travolta - Danny
So you probably know what Travolta still looks like as it's safe to say his career definitely did not being or end playing the T-Bird. From Saturday Night Fever (1977) to Pulp Fiction (1994) to Hairspray (2007), Travolta has acted and danced his way onto screens for around four decades.
Stockard Channing - Rizzo
Channing became an award-winning actress after Grease and was most notable for her role as Abbey Bartlet in The West Wing from 1999 to 2006, receiving an Emmy for Outstanding Supporting Actress in 2002. Channing was nominated for an Academy Award in 1993 for Six Degrees of Separation but lost out to Holly Hunter for her role in The Piano.
Didi Conn - Frenchie
Conn, 64, actually returned alongside Carly Rae Jepson in Grease: Live's revival on Sunday night playing the waitress who sits with Frenchie. Conn also revived her role as Frenchie in the widely-panned Grease 2 in 1982.
Jamie Donnelly - Jan
Prior to Grease, Donnelly was in the original cast of the Rocky Horror Show on Broadway and since the film, which she starred in at the age of 30, has had various guest roles in TV series such as Monk and the 2015 film Black Mass featuring Johnny Depp.
Barry Pearl - Doody
Another reappearance in Sunday night's revival was Pearl, who this time appeared as Mr Weaver.
Since Grease, he's had various cameos in hit shows like Murder, She Wrote, Beverly Hills, 90210, ER and Even Stevens.
Michael Tucci - Sonny
Following Grease, Tucci went on to play Norman Briggs in Diagnosis: Murder alongside Dick Van Dyke from 1993 until 1997.
Grease:Live will air on ITV2 on Wednesday 3rd February at 8:00pm.
Register for free to continue reading
Registration is a free and easy way to support our truly independent journalism
By registering, you will also enjoy limited access to Premium articles, exclusive newsletters, commenting, and virtual events with our leading journalists
Already have an account? sign in
Join our new commenting forum
Join thought-provoking conversations, follow other Independent readers and see their replies