Great British Bake Off: David Cameron reveals he wants Nadiya to win final
The PM, who will watch the final just hours after his party conference speech, thinks Nadiya is 'cool under pressure'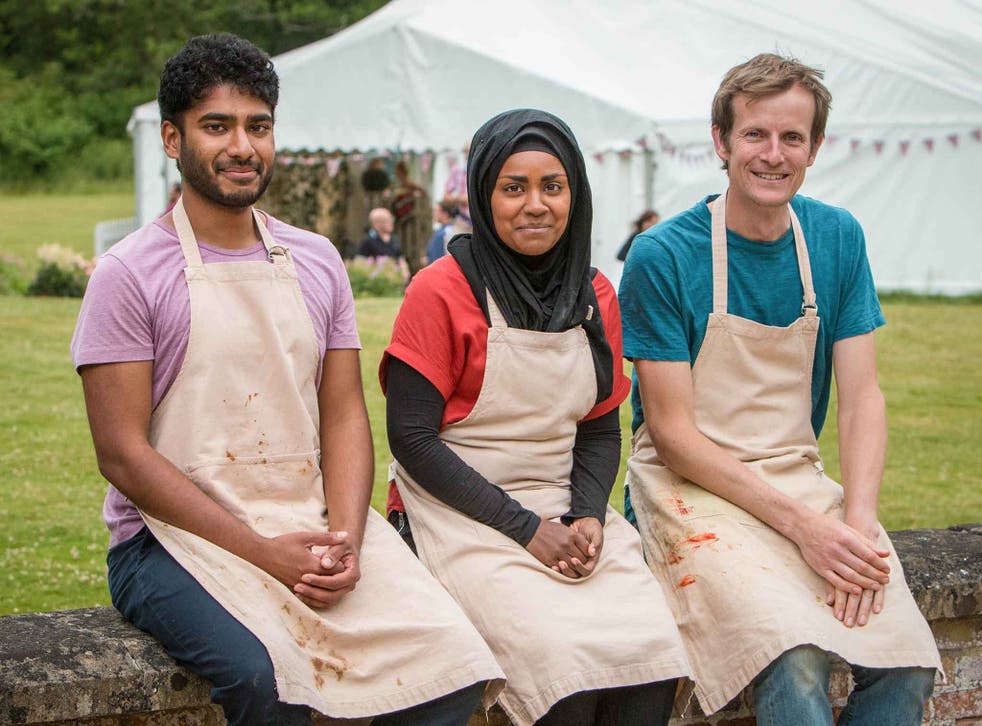 She has won an army of followers thanks to her stunning show-stoppers and her illuminating facial expressions.
And now it has emerged that Nadiya Jamir Hussain has the support of someone even more powerful than Paul Hollywood. She has received the backing of the Prime Minister to win the Great British Bake Off, which reaches its climax this week.
David Cameron, who has become hooked on Bake Off after watching the hit BBC series with his children, thinks Nadiya is "cool under pressure" and hopes she is chosen by Hollywood and Mary Berry as the winner on Wednesday.
The PM will sit down with his children to watch the final just hours after giving his party conference speech in Manchester. After a slow start, mother of three Nadiya is now the favourite to win the show, in its sixth series, ahead of anaesthetist Tamal and travel photographer Ian.
Her online followers describe themselves as "Nadiyators" who are fans of her stunning bakes – such as last week's chocolate and turquoise icing peacock showstopper – as well as her contorted expressions.
At the weekend, Nadiya said she was thrilled to have such a large fanbase, revealing she was worried that her headscarf would be a problem for some viewers. She said: "I was a bit nervous that perhaps people would look at me, a Muslim in a headscarf, and wonder if I could bake.
Great British Bake Off winners: Where are they now?

Show all 4
"But I hope that people have realised that I can — and just because I'm not a stereotypical British person, it doesn't mean that I am not into bunting, cake and tea.
"I'm just as British as anyone else, and I hope I have proved that."
Join our new commenting forum
Join thought-provoking conversations, follow other Independent readers and see their replies