The Independent's journalism is supported by our readers. When you purchase through links on our site, we may earn commission.
Nostalgia, romance and an award-winning short film
Filmmaker Luke Snellin, 24, hopes to win flights to New York so he can promote his award-winning short film, Mixtape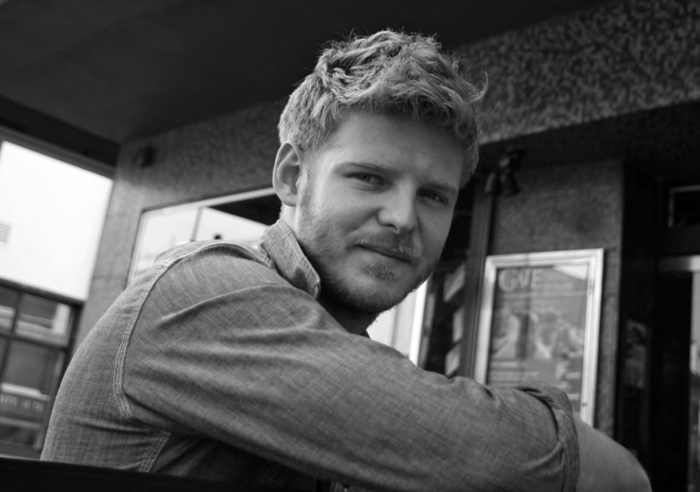 "So far, my films have been inspired by my childhood and a sense of nostalgia and romance that I think I felt as a child, which was kind of lost when I made the transition into adulthood," says Snellin. "I suppose it's just my way of trying to capture that again now I'm older. I'm also really inspired by music, and certain other artists and filmmakers have influenced me along the way.
"After graduating from the screenwriting course at Bournemouth University in 2007, I did a few jobs, including working as a carpenter, while applying for runner jobs all over the place. I had a few interviews, but just couldn't get a foot in the door.
"Then I got some work experience on a feature film in New York, so I saved up and went out there for a few months, building and dressing sets in the art department, which was great and taught me a lot. The whole time, I was making little films and things on the side, always for no money. Eventually, I found work with a production company and that's where I made my two short films, Patrick, and then, later, Mixtape.
"I did Mixtape after a friend told me about the Virgin Media Shorts competition, for which you had to make something that was two minutes in length. It was based on an idea I had knocking around – a memory of Sunday mornings when I was a kid, making mixtapes using my parents' old vinyl collection. I also really wanted to make a romantic musical, so I married all those things – the film's about 13-year-old Ben, who makes a mixtape to try and woo the girl of his dreams, Lily.
"I decided that I should just go for it and make the film. I think we finished it about two weeks after I'd written it, which was crazy, but it won the Virgin Media Shorts grand prize and was nominated for a Bafta. Mixtape is hitting the festivals this year, including a lot of the big international festivals.
"Shortly after Mixtape won the Virgin Media Shorts competition, I signed as a director with 2AM Films for commercial and music-video representation. I shot my first film with them in November 2009 and I've just completed my first commercial with them. They are also producing my next film, DISCO. It's an honour to be signed to them because of the prestige and class of the roster – Wim Wenders, Michael Winterbottom, etc – but also because it's been an absolute pleasure to work with them and I've enjoyed every minute.
"I'd like to keep making short-form work like music videos and commercials, while developing my debut feature and, hopefully, a TV series, both of which are in the early stages of development."
Snellin has been shortlisted for the current round of Great Britons (for which public voting is taking place now), a programme run by British Airways to celebrate The London 2012 Games. BA, the official airline partner of the London 2012 Olympic Games and Paralympic Games is looking for people who need support to develop their talent in the areas of performing arts, community, sport, fashion, innovation, and art and design. The winners get flights to BA destinations anywhere in the world, and Snellin hopes to win flights to New York so he can promote Mixtape at a film festival there.
"I really want to go back to Brooklyn, where this crazy journey began for me," he says. "To take Mixtape there, with support from BA, would be amazing – it would really mean the world. It would mean I could afford to be present at a US screening of my film, and talk with other filmmakers and industry professionals in the States. Just to represent myself there would be incredible.
"Being shortlisted feels brilliant – it's an honour to be told you're shortlisted for anything, but a Great Briton? That will sound awesome on my CV."
Join our commenting forum
Join thought-provoking conversations, follow other Independent readers and see their replies