'Great Escaper' Bernard Jordan, who ran away from care home to attend D-Day memorial, dies aged 90
Jordan 'brought a huge amount of joy to a lot of people'
Emma Finamore
Tuesday 06 January 2015 16:36 Comments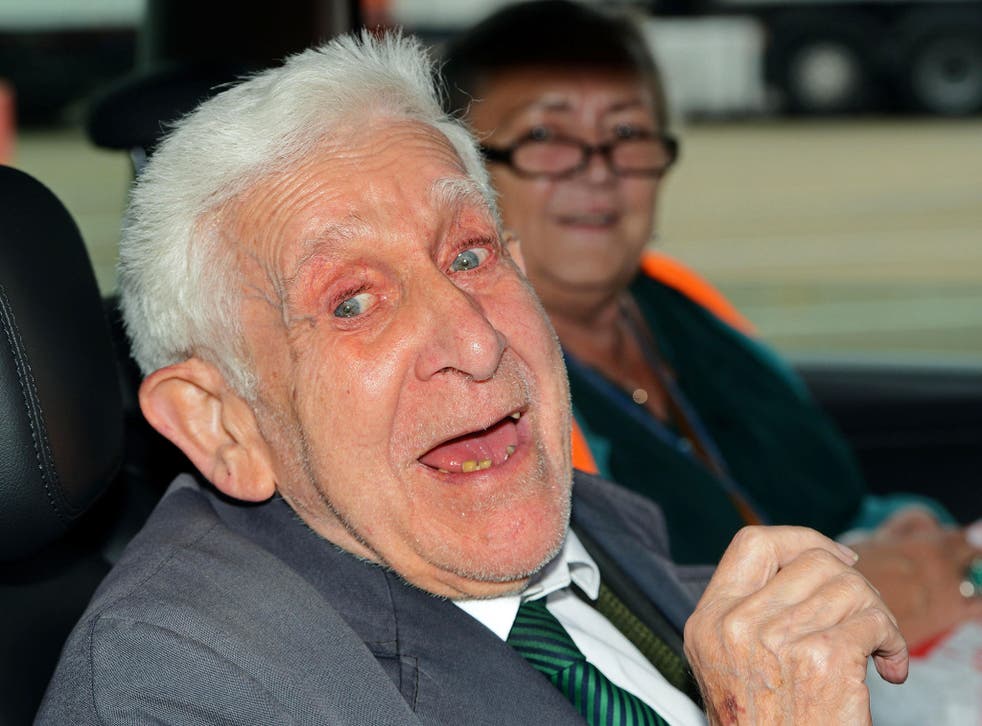 A World War II veteran, made famous for escaping his care home to attend D-Day commemorations, has died aged 90.
Bernard Jordan secretly left his care home last June and smuggled himself – complete with medals hidden under his raincoat – across the Channel to Normandy, to join the 70th anniversary of D-Day.
His disappearance sparked a police search and his location was only discovered when a younger veteran contacted his home, The Pines, to tell them Jordan – known as "Bernie" – was safe.
Mr Jordan said at the time: "I'm just one man and I'm nothing special. Anyone would think I'd defeated Hitler on my own.
"There were a lot of other people on the beaches of Normandy that day, this lovely attention is for them really, not me."
Steve Tuckwell, director of communications for Brittany Ferries, said at the time that Jordan had been adopted as the company's honorary veteran and he would be given free crossings to the D-Day commemorations for the rest of his life.
He said: "He was picked up by one of our staff, the ship's liaison officer, she found him wandering around, she took him under her wing, took him up to the bridge and treated him royally and he won the hearts of the crew.
"We adopted him as an honorary veteran and we will give him free travel to the Normandy beaches for the rest of his life.
"We owe him a huge debt and it was our way of paying him back, he's a marvellous guy."
Later that month, Jordan was inundated with more than 2,500 birthday cards from all around the world: his adventure to Normandy caught the imagination of thousands of people.
Amanda Scott, managing director of Gracewell Healthcare, which runs The Pines care home in Hove where Mr Jordan lived, told the BBC: "He will be much missed by everyone here and our thoughts and prayers go out to his wife.
"Bernie was always insistent that what he did during the war was nothing unusual, and only what many thousands of others did for their country.
"That may well be true, but the little bit of excitement he gave everyone last June was typical of his no nonsense attitude to life and is how he will be remembered by thousands of people."
Register for free to continue reading
Registration is a free and easy way to support our truly independent journalism
By registering, you will also enjoy limited access to Premium articles, exclusive newsletters, commenting, and virtual events with our leading journalists
Already have an account? sign in
Join our new commenting forum
Join thought-provoking conversations, follow other Independent readers and see their replies