Greek PM Alexis Tsipras faces partner's departure should he agree to EU terms over Greek debt crisis
Greece has two weeks to agree to new terms or pay $1.6bn to EU creditors
Rose Troup Buchanan
Thursday 18 June 2015 15:57 Comments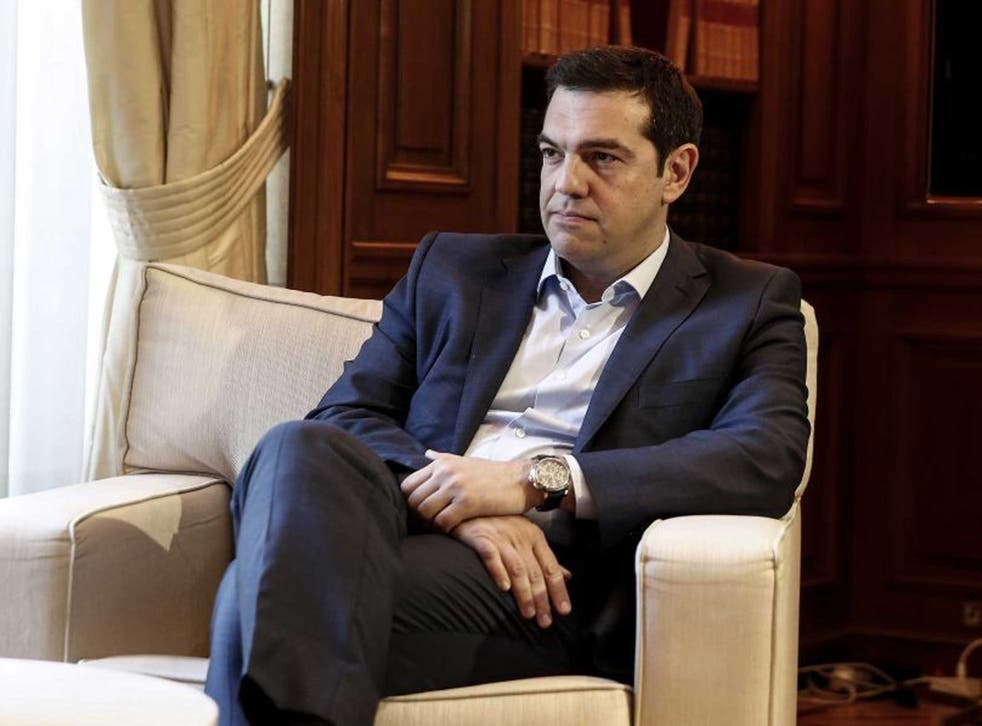 If there wasn't enough pressure on Greek prime minister Alexis Tsipras already, should he cut a deal with EU creditors to prevent bankrupting his country his partner will reportedly leave him.
Tsipras, elected by a groundswell of popular support in January 2015 as head of the left-wing Syriza party, faces increasing pressure from the International Monetary Fund and European Union creditors to repay Greece's $1.6bn debt before the 30 June deadline.
The 40-year-old Greek PM has refused to cut either pensions or raise taxes, causing EU critics – mostly notably right-wing associates of German Chancellor Angela Merkel – to suggest Greece's leaders are refusing to recognise the "seriousness" of the situation.
But, according to Le Canard Enchaîné, a satirical French newspaper similar to the UK's Private Eye, and reported by The Times Tsipras is allegedly facing more than the economic meltdown of his nation.
In pictures: Solidarity protest for Greece in London

Show all 7
"He informed me that if he gave in to too many of the troika's demands, he risked not only losing his party but also his partner, who is a fierce militant and is much farther left of him," the newspaper quoted French President François Hollande as saying.
The troika, a term used for the IMF, European Commission and the European Central Bank, was used early in Tsipras's popular government as he and finance minister Yanis Varoufakis attempted to stave off a Greek default and exit from the EU.
Tsipras and his partner Peristera 'Betty' Batziana – an electrical and computer engineer – have a civil union because neither agreed to wed in a church as required under Greek law.
The couple, who have two children together, have known each other since their teenage years. Betty is reportedly to the left of Tsipras – with some media reports claiming it was her influence that encouraged the young Greek to join the Communist party in his youth.
Register for free to continue reading
Registration is a free and easy way to support our truly independent journalism
By registering, you will also enjoy limited access to Premium articles, exclusive newsletters, commenting, and virtual events with our leading journalists
Already have an account? sign in
Join our new commenting forum
Join thought-provoking conversations, follow other Independent readers and see their replies