Gwyneth Paltrow: Actor's mum Blythe Danner says people don't like her daughter because they're jealous
Her Oscar-winning daughter has been criticised for presenting an unattainably luxe version of the perfect lifestyle
Helen Nianias
Thursday 14 May 2015 10:23 Comments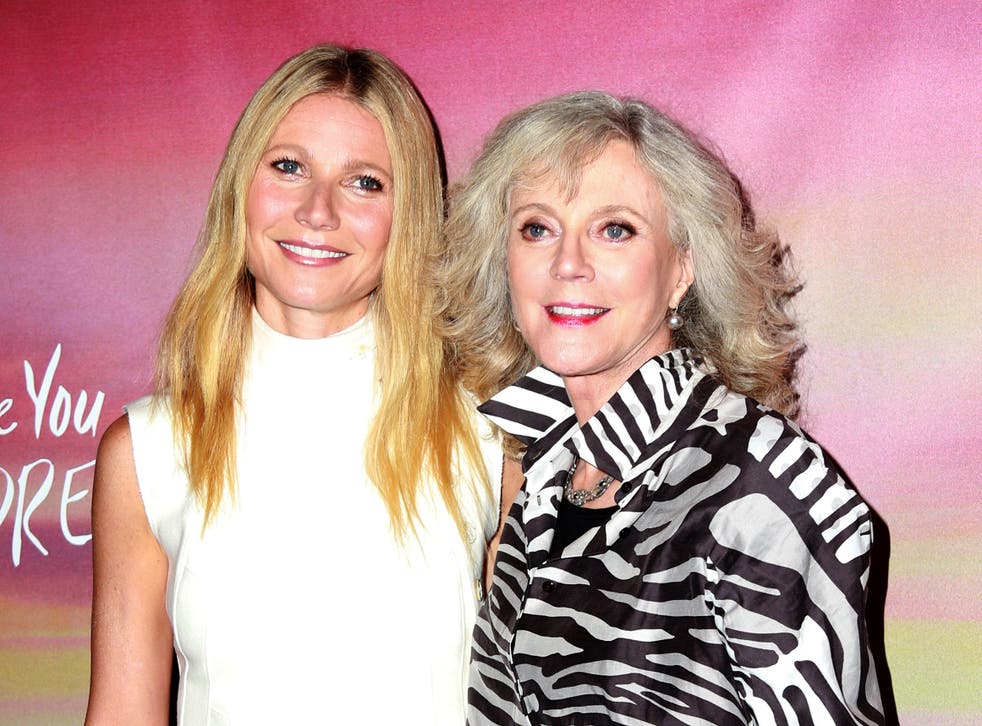 Gwyneth Paltrow's haters just hate because she's better than them, says her mother.
Actor Blythe Danner says that people are quick to criticise her daughter because she's intimidatingly polished.
"I think she's so accomplished that people get kind of intimidated by it. 'Great cook, great mom, great actress," she explained.
Talking on the Today programme, Danner said she didn't have access to the negativity about her daughter online.
"I am so blessed that I'm old. I know how to get online - I don't know how to Twitter, toot, tweet," she said. "I don't know how to do any of it, and I don't look for it, because I know so much of it is just trying to sell papers or whatever that's called over the internet."
Describing Paltrow as "extraordinary", Danner said she was very proud of her.
"I know that she's the most extraordinary girl - she can do everything. She's an incredible mother, she's raised hundreds of thousands of dollars for my husband's oral cancer fund... things she doesn't talk about a lot. [She's] becoming a great environmentalist, I'm so proud of her."
Paltrow - who has become notorious for promoting expensive health foods - was recently criticised for failing to survive on groceries worth $29 (£18.40) in a week.
The food challenge was set to raise awareness of the plight of American families forced to live on food stamps. However, Paltrow filled her shopping basket with items such as avocados and limes. She lasted for four days on the strict budget and was criticised for "treating it like a game".
However, she explained that she knew she was set to fail the challenge as the amount is so low. She added that people on low budgets should be able to expect to eat nutritious food,a nd not have to rely on poor-quality junk food.
Paltrow said: "I'm not suggesting everyone eat organic food from some high horse in the sky. I'm saying everyone should be able to afford fresh, real food."
Register for free to continue reading
Registration is a free and easy way to support our truly independent journalism
By registering, you will also enjoy limited access to Premium articles, exclusive newsletters, commenting, and virtual events with our leading journalists
Already have an account? sign in
Join our new commenting forum
Join thought-provoking conversations, follow other Independent readers and see their replies