The Independent's journalism is supported by our readers. When you purchase through links on our site, we may earn commission.
Gwyneth Paltrow's website Goop criticised for 'scaremongering' article suggesting link between wearing bras and breast cancer
The article quoted debunked research claiming bras restrict lymph nodes around breasts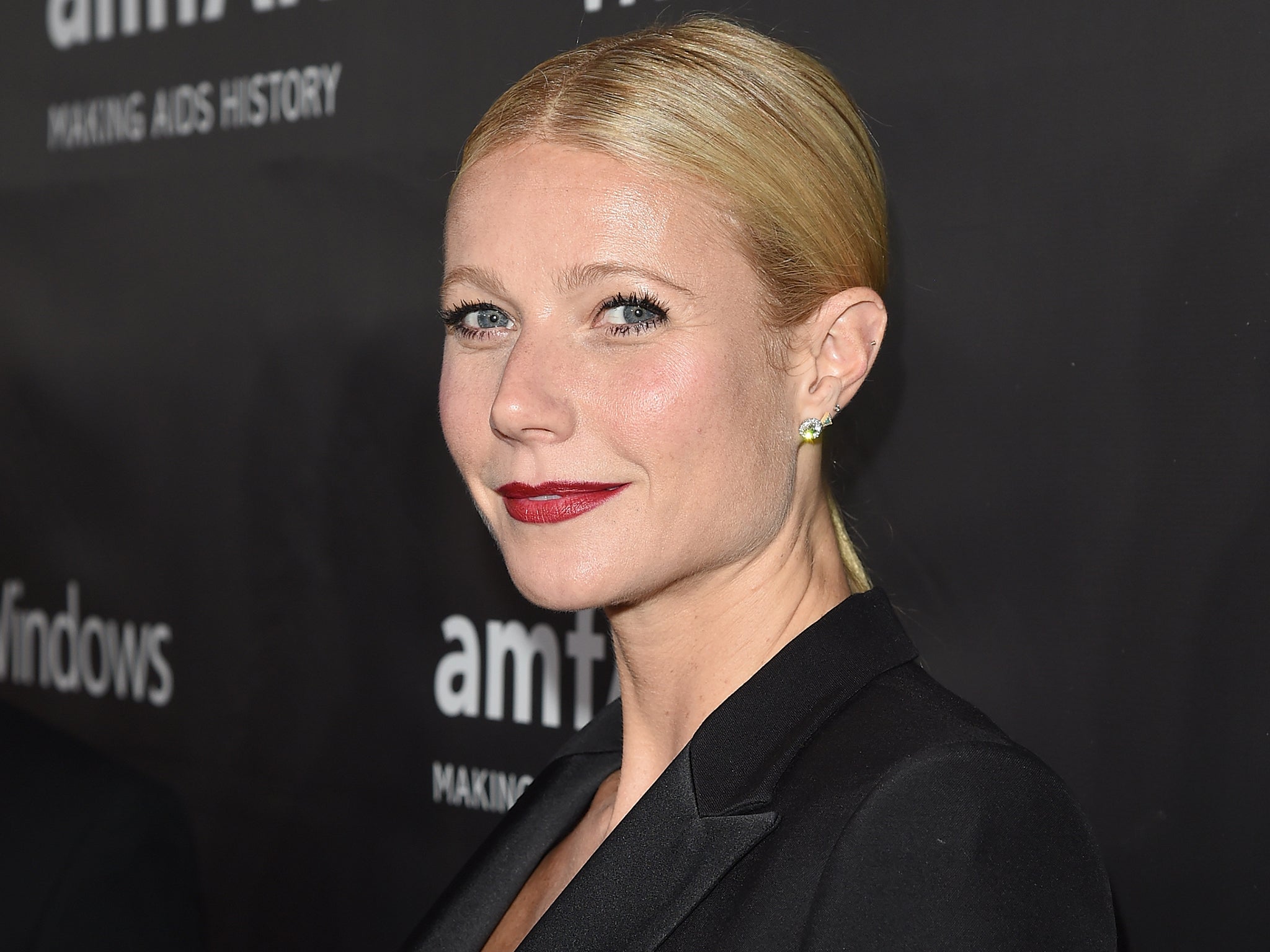 Gwyneth Paltrow's website Goop has been accused of needlessly scaring women with an article suggesting a link between breast cancer and wearing tight fitting or underwired bras.
A piece by Dr. Habib Sadeghi, entitled 'Could There Possibly Be a Link Between Underwire Bras and Breast Cancer?' discussed discredited research suggesting underwiring and form-fitting bras restrict the lymph nodes around the breast and underarm, causing toxins which should be processed and flushed out to build up.
The article quoted Dr. Michael Schacter, MD, of the Schacter Center for Complimentary Medicine, who said: "Over 85 percent of the lymph fluid flowing from the breast drains to the armpit lymph nodes. Most of the rest drains to the nodes along the breast bone. Bras and other external tight clothing can impede flow.
"The nature of the bra, the tightness, and the length of time worn, will all influence the degree of blockage of lymphatic drainage. Thus, wearing a bra might contribute to the development of breast cancer as a result of cutting off lymphatic drainage, so that toxic chemicals are trapped in the breast."
A connection between breast cancer and bra-use was first posited by Sydney Ross Singer and Soma Grismaijer in their 1995 book, Dressed to Kill: The Link Between Breast Cancer and Bras.
Gwyneth Paltrow, Barack Obama, and the fundraiser at her place
Show all 1
However, this association has been repeatedly dismissed as a myth by medical experts.
Fiona Osgun, a health information officer at Cancer Research UK said there is no convincing scientific evidence that bra-use can cause breast cancer.
She told The Independent: "Instead of ditching your bra, cutting back on alcohol, staying active and keeping a healthy weight, especially after the menopause, can all help lower the risk of breast cancer."
The American Cancer Society also found no scientific evidence to support a link between wearing a form-fitting bra and breast cancer, while a study conducted by the Fred Hutchinson Cancer Research Center in 2014 concluded there is no correlation between bra-wear and breast cancer in women aged between 55, and 74, the age group at the highest risk.
"Our study found no evidence that wearing a bra increases a woman's risk for breast cancer," said Lu Chen, a researcher in the Public Health Sciences Division at Fred Hutch. "The risk was similar no matter how many hours per day women wore a bra, whether they wore a bra with underwire, or at what age they began wearing a bra."
Dr Jen Gunter, who works in obstetrics and gynecology, criticised Goop for "scaremongering" during Breast Cancer Awareness month.
"It's so ludicrous that it should be funny, except some women will read this and be scared," she said on her website.
"If your bra is impeding your lymphatic flow it is going to harm you because it will hurt. A lot. The kind of compression required to impact lymphatic flow is pretty significant."
The backlash comes just days after Paltrow was criticised for promoting saunas as a way of ridding flu in a post on her Instagram page.
Paltrow has not commented on the backlash and The Independent's request for comment was not immediately answered. However, a disclaimer on her website adds: "The views expressed in this article… are the views of the author and do not necessarily represent the views of Goop, and are for informational purposes only."
Join our commenting forum
Join thought-provoking conversations, follow other Independent readers and see their replies