The Independent's journalism is supported by our readers. When you purchase through links on our site, we may earn commission.
Gwyneth Paltrow's 'positively inspiring' website suffers losses and struggles with debts
The actress's website Goop.com is in financial trouble
Ella Alexander
Tuesday 22 April 2014 10:58 Comments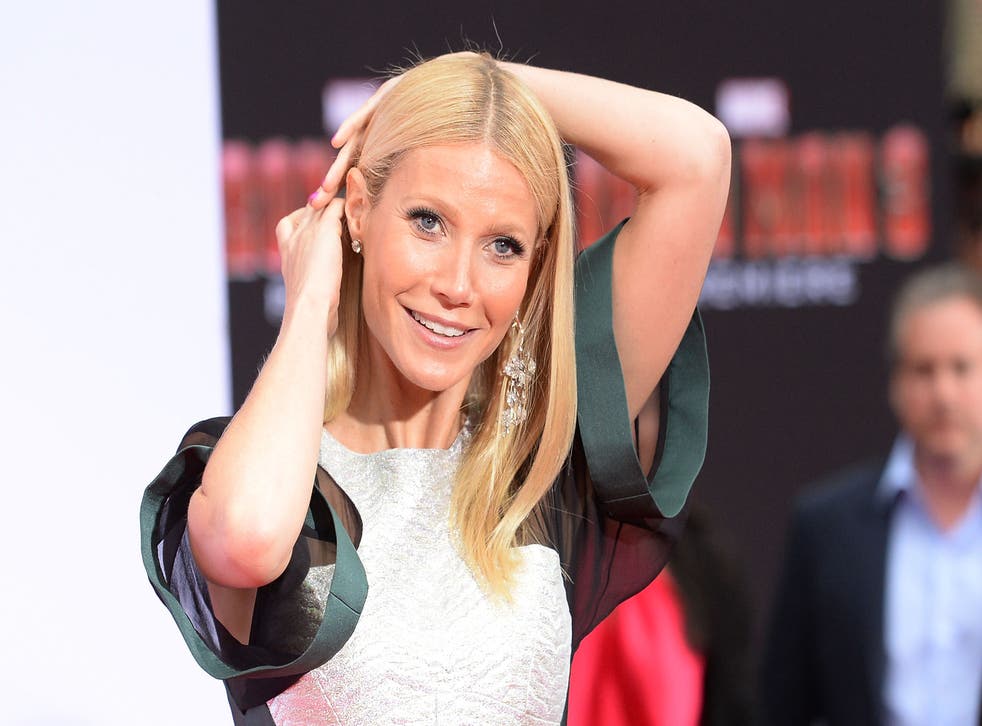 How does Gwyneth Paltrow's website, Goop.com, finance itself? Not with great ease, as new corporate filings uncovered by Radar.com reveal.
The website, which was used to announce Paltrow's "conscious uncoupling" last month, made a loss of over £178,325 between 2011 and 2012. In 2011, Goop made £64,484 and spent £216,544, leaving them with losses of £152,060. The site saw a slight boost in 2012, reporting profits of almost £908,378 – but the company accrued expenses of £932,096, which meant they lost £23,715.
Curiously, considering the losses, the "administrative expenses" included pay rises for Paltrow and then CEO Sebastian Bishop, who has since left the business. Their salaries were upped from £102,788 in 2011 to £350,000 in 2012 and they were both given interest-free loans. Paltrow is yet to repay her borrowed £29,200.
A sum of £6,221 was also donated to a number of charities, including David Lynch Foundation, the Edible Schoolyard Foundation, Pencils of Promise and the Sandy Hook Foundation.
Documents were not available for 2013, but the report showed that the company owed creditors £722,111, which was due at the end of 2013.
Nonetheless, the filings remained positive about the future of Paltrow's online lifestyle publication.
"As the company started product sales in June 2012, the directors are of the opinion that predicted profits will provide sufficient resources to enable the company to continue trading for the foreseeable future," the report states.
Goop is thankfully still "dedicated to informing and positively inspiring its audience", through its various wellness tips, recipes and fashion solutions, according to a mission statement on the website.
Register for free to continue reading
Registration is a free and easy way to support our truly independent journalism
By registering, you will also enjoy limited access to Premium articles, exclusive newsletters, commenting, and virtual events with our leading journalists
Already have an account? sign in
Register for free to continue reading
Registration is a free and easy way to support our truly independent journalism
By registering, you will also enjoy limited access to Premium articles, exclusive newsletters, commenting, and virtual events with our leading journalists
Already have an account? sign in
Join our new commenting forum
Join thought-provoking conversations, follow other Independent readers and see their replies