The Independent's journalism is supported by our readers. When you purchase through links on our site, we may earn commission.
Gwyneth Paltrow's website Goop publishes sex advice warning against dairy condoms and 'toxic' lubricants
The website also published a compilation of their favourite sex toys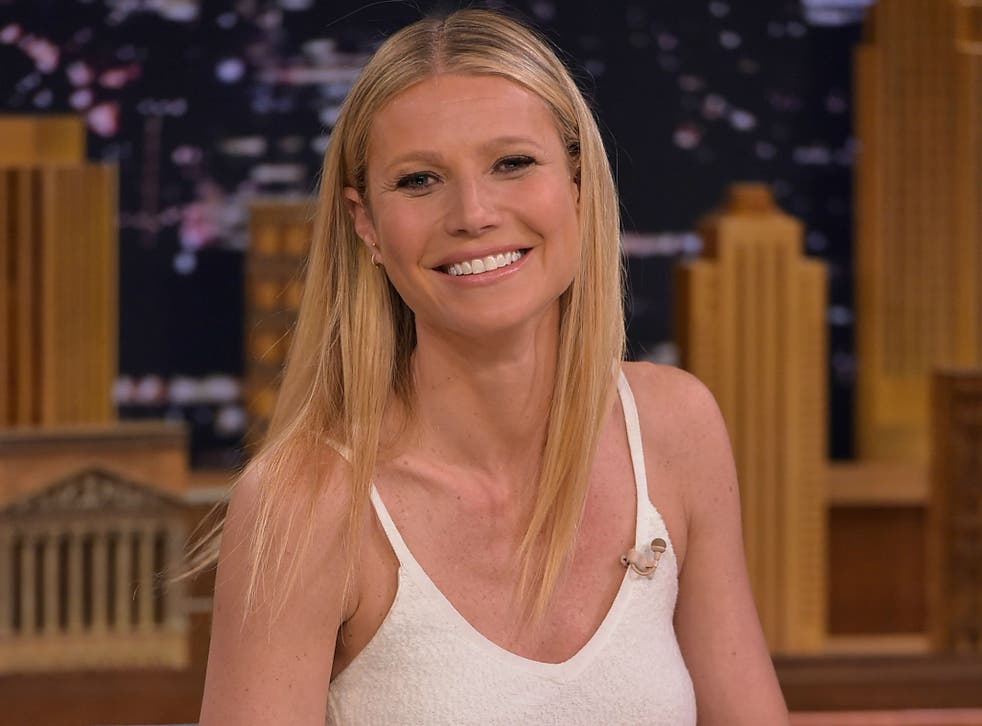 It's hard to believe that despite advocating herbal vaginal steaming and including a smoothie recipe containing an ingredient called "sex dust", Goop - the lifestyle and wellness website and brainchild of Gwyneth Paltrow - has never before entered the realm of sex advice.
Until now.
The advice from the famed lifestyle site warns against condoms which contain dairy and advocates only using a lubricant which is "edible" instead of the more regular "toxic" kind.
The website spoke to a doctor from a women's clinic who advised that as most lubricants contain "toxic" parabens, the rule should be: "When it comes to lube, if it is safe to eat, it's generally safe to apply". They take that literally and recommend health fads such as coconut and almond oil, most commonly used in "clean eating" cooking and expensive hair products.
If readers are struggling to find one, they are also selling a "natural lubricating gel" containing hibiscus, green tea extracts, and aloe vera.
Goop warns against condoms which contain dairy as apparently a "milk derivative" is sometimes used to treat the latex which condoms are made from.
Gwyneth Paltrow in quotes

Show all 7
"Casein [milk derivative] is not toxic (so long as you don't have a dairy allergy)," warns the publication.
The website concludes that yes, while the benefits of condoms including preventing unwanted pregnancies and stopping the transfer of sexually transmitted diseases "far outweigh" the supposed chemicals and toxins, those concerned should strive to find "a vegan, paraben-free, glycerin-free, nonxynal-9-free, and benzocaine- and lidocaine-free condom", which we're sure is readily available.
In terms of actual sex-guru style advice, another article "Sexual Disconnection: How To Move Energy South" advises a number of steps to bring more sexual pleasure into your life that includes connecting with our senses ("eat or drink delicious foods and allow the experience to heighten your senses") and moving the body in "non-linear ways".
Finally, the sex issue contains a list of Goop's "favourite" sex toys, one of which is 24-karat and costs $15,000 (£10,300).
Register for free to continue reading
Registration is a free and easy way to support our truly independent journalism
By registering, you will also enjoy limited access to Premium articles, exclusive newsletters, commenting, and virtual events with our leading journalists
Already have an account? sign in
Register for free to continue reading
Registration is a free and easy way to support our truly independent journalism
By registering, you will also enjoy limited access to Premium articles, exclusive newsletters, commenting, and virtual events with our leading journalists
Already have an account? sign in
Join our new commenting forum
Join thought-provoking conversations, follow other Independent readers and see their replies