Gwyneth Paltrow scorned for suggesting women steam-clean their vaginas
Gynaecologists hit out at star's latest health fad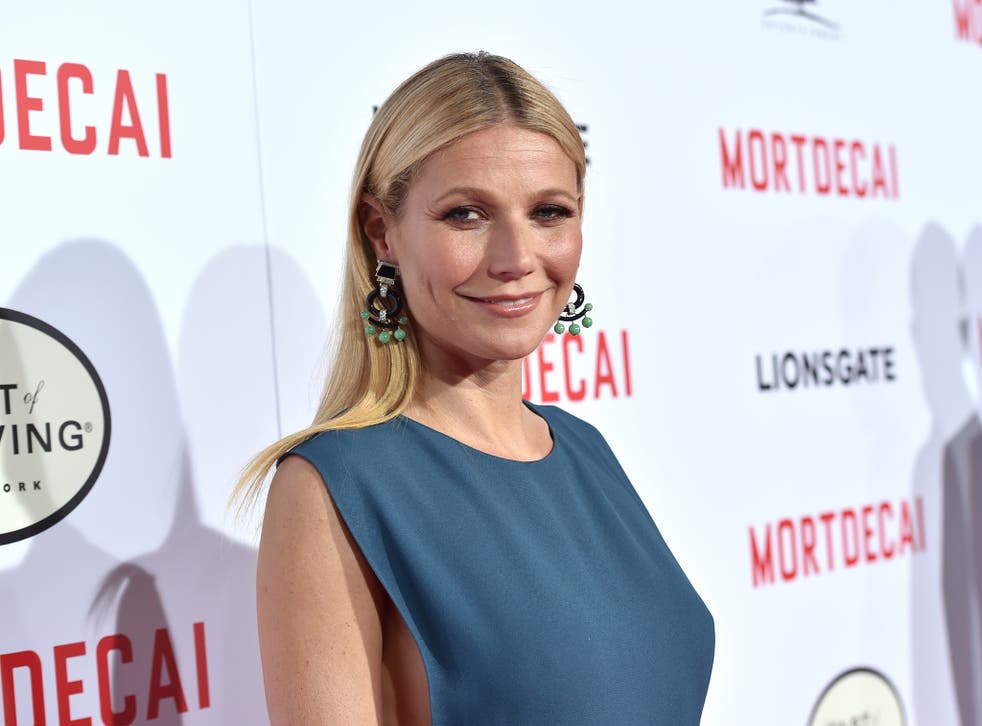 She may have gained fans for promoting the health benefits of yoga and detox juice-diets, but Oscar-winning actress and long-term kale obsessive Gwyneth Paltrow has been mocked by doctors for her latest word of advice to women.
In a recent post on Ms Paltrow's popular lifestyle website, GOOP, the health guru recommended that women steam out their vaginas in order to deliver an energy boost and powerful internal cleanse.
Far from suggesting that Hollywood A-listers start squatting over kettles, Ms Paltrow proposed that women seek out a special herbal steam-treatment service available at the Tikkun Spa in Santa Monica.
"The real golden ticket here is the Mugwort V-Steam," says Paltrow. "You sit on what is essentially a mini-throne, and a combination of infrared and mugwort steam cleanses your uterus, et al."
Ms Paltrow added that the V-Steam is "an energetic release – not just a steam douche – that balances female hormone levels. If you're in LA, you have to do it."
But according to Dr Jen Gunter, a certified obstetrician and gynaecologist, and expert in vulvo-vaginal disorders, Ms Paltrow's medical claims are by no means healthy or advisable.
In response Ms Paltrow, Dr. Gunter wrote in her own blog post: "Steam is probably not good for your vagina. Herbal steam is no better and quite possibly worse."
She added: "Mugwort of wormwood or whatever when steamed, either vaginally or on the vulva, can't possibly balance any reproductive hormones, regulate your menstrual cycle, treat depression, or cure infertility."

Dr Gunter also objected to Ms Paltrow's claims that the steam "cleanses your uterus". She said: "Steam isn't going to get into your uterus from your vagina unless you are using an attachment with some kind of pressure. Most definitely never, ever do that."
Dr David L Finke, a Los Angeles-based celebrity-serving Gynaecologist told PEOPLE magazine: "I don't think it's completely crazy to say [it] could be beneficial.
"It could change the circulation patterns for probably 30 minutes to an hour," he said, but "as far as bold claims that doing this will change hormonal balance or cleanse the uterus, it's probably bogus".
Register for free to continue reading
Registration is a free and easy way to support our truly independent journalism
By registering, you will also enjoy limited access to Premium articles, exclusive newsletters, commenting, and virtual events with our leading journalists
Already have an account? sign in
Register for free to continue reading
Registration is a free and easy way to support our truly independent journalism
By registering, you will also enjoy limited access to Premium articles, exclusive newsletters, commenting, and virtual events with our leading journalists
Already have an account? sign in
Join our new commenting forum
Join thought-provoking conversations, follow other Independent readers and see their replies