'Happy Days' creator and 'Pretty Woman' director Garry Marshall dies aged 81
Marshall was involved in a string of hits from 'Laverne & Shirley' to 'Pretty Woman,' 'Mork and Mindy' and 'Runaway Bride'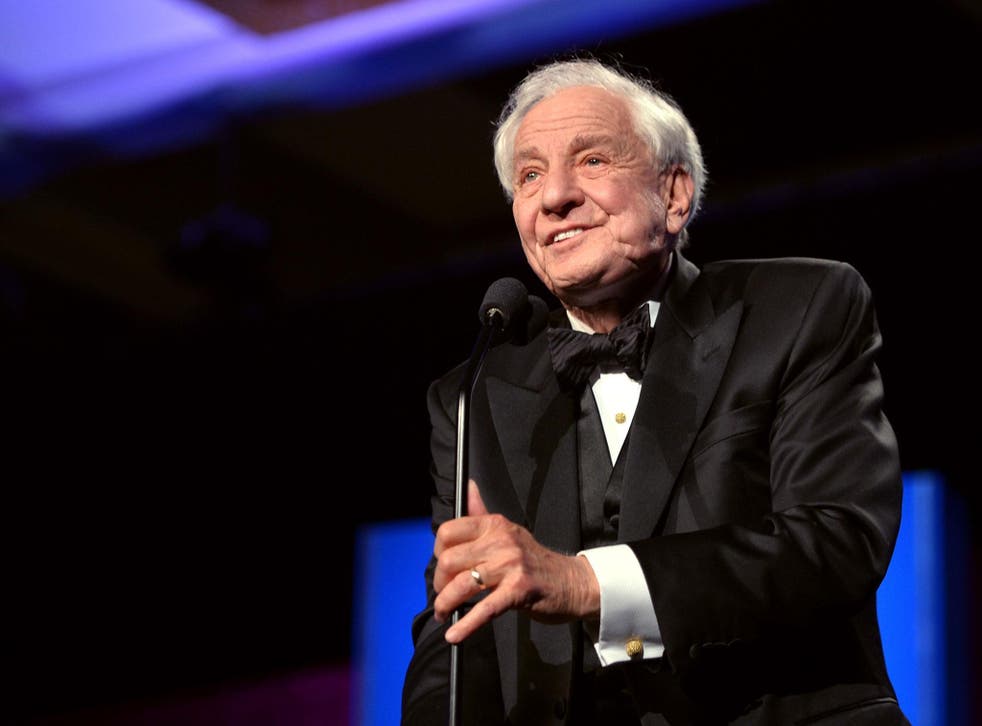 Garry Marshall, the creator of Happy Days and the director of Pretty Woman¸ Nothing in Common and Beaches, has died at the age of 81.
The writer and director died on Tuesday at a hospital in Burbank, California, following complications from pneumonia after having had a stroke, his publicist Michelle Bega said in a statement.
Mr Marshall and his wife, Barbara, had three children; Lori, Kathleen and Scott. The funeral service will be a private ceremony, but a memorial is being planned later this year on 13 November, his birthday.
Tributes have been paid to Mr Marshall from across the entertainment industry. Ashton Kutcher said he had lost a friend and a mentor, adding, "We lost a beautiful man and masterful storyteller."
Henry Winkler, who played The Fonze in Happy Days, said on Twitter: "Thank you for my professional life. Thank you for your loyalty, friendship and generosity. Larger than life, funnier than most, wise and the definition of a friend," while Richard Gere called Mr Marshall "one of the funniest men who ever lived".
"Besides being the pulse and life force of 'Pretty Woman,' a steady helmsman on a ship that could have easily capsized, he was a super fine and decent man, husband and father who brought real joy and love and infectious good spirits to everything and everyone he crossed paths with. Everyone loved Garry. He was a mentor and a cheerleader and one of the funniest men who ever lived. He had a heart of the purest gold and a soul full of mischief. He was Garry," the actor said.
Notable deaths in 2016

Show all 42
Mr Marshall, originally from the Bronx in New York, started his career as a journalist, earning a degree at Northwestern University before working for the New York Daily News.
He started selling jokes to comedians in the 1960s before starting writing sitcoms. His first big success came in 1970 when he and his then writing partner, Jerry Belson, turned the Broadway hit The Odd Couple into a TV sitcom.
He went on to have three of the top five comedies on air in 1979, with Happy Days, Laverne & Shirley, and Mork and Mindy starring Robin Williams.
Mr Marshall turned to films in the 1980s, with The Flamingo Kid, before directing Nothing in Common with Tom Hanks, Overboard with Kurt Russell and Goldie Hawn, and Beaches with Bette Midler.
His later directing successes included Pretty Woman starring Richard Gere and Julia Roberts and their later film Runaway Bride, and The Princess Diaries.
The director also had an on-screen presence, using his New York accent and gruff delivery in colourful supporting roles that included a casino boss in Lost In America and a crass network executive in Soapdish.
"In the neighbourhood where we grew up in, the Bronx, you only had a few choices," Marshall said in a 1980s interview. "You were either an athlete or a gangster, or you were funny."
Additional reporting by AP
Join our new commenting forum
Join thought-provoking conversations, follow other Independent readers and see their replies