Harper Lee: The controversy that still surrounds author's 'lost novel' Go Set a Watchman
Debate and controversy has swirled since news broke that Lee was to publish another work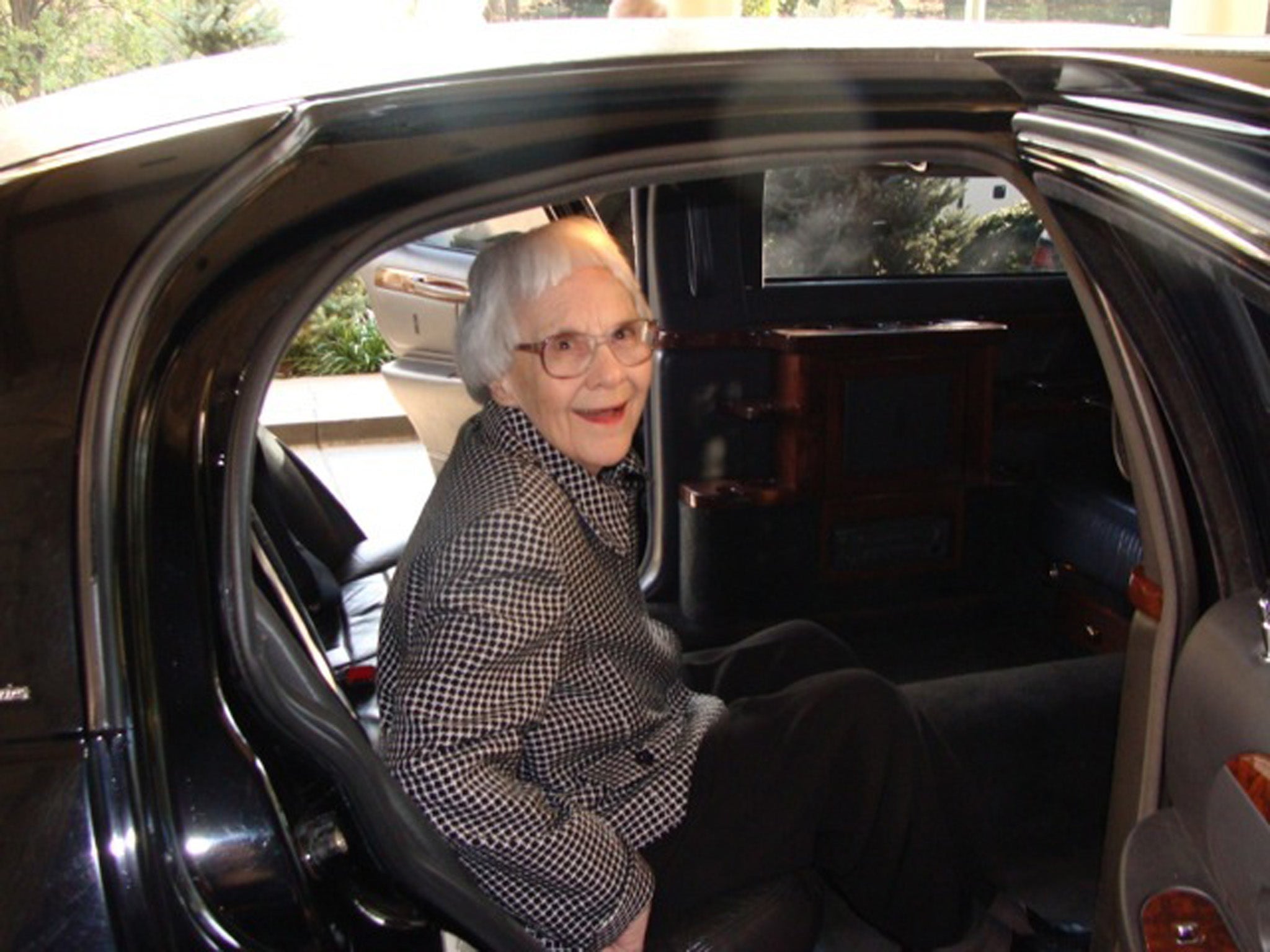 Ever since it was announced last February that Harper Lee was to publish a sequel to her famed and much-loved To Kill a Mockingbird, fans reacted with a mixture of delight, confusion and no little anxiety.
The concern was not simply about what would become in the "new" work of the celebrated lawyer Atticus Finch and his beloved daughter, Scout, but about the circumstances in which the famously reclusive Ms Lee had been persuaded to publish a work written more than 50 years earlier and apparently consigned to a cobwebbed drawer.
Indeed, such was the furore created when lawyer Tonja Carter claimed she had discovered the manuscript in the summer of 2014 while doing some work for Lee, that health department officials in Alabama were obliged to carry out an inquiry into whether the elderly writer, living in an assisted-living facility in the town of Monroeville, was unfairly forced or manipulated into publishing a second novel. They concluded she had not been.
Ms Lee - who had barely uttered a public word for decades - also issued a statement, seeking to dismiss doubts that Go Set a Watchman was being published without her full consent.
"I'm alive and kicking and happy as hell with the reactions to 'Watchman,' " Lee, said in the statement that was provided by Ms Carter.
Ms Carter insisted in an interview with the New York Times that the discovery of the manuscript had been something close to a joyous miracle.
"I was so stunned. At the time, I didn't know if it was finished," she said. She said she went to Lee to ask if the novel was complete. "She said: 'Complete? I guess so. It was the parent of Mockingbird'," she said.
But some scholars and people who knew her in Monroeville remained suspicious about the circumstances of the book's publication. Lee, who had a stroke in 2007, had trouble seeing and was largely deaf.
Karen Hare, the owner of David's Catfish House on the edge of Monroeville, told the newspaper that Lee had commented several times during her visits that were she ever to publish another book, she would want it done posthumously.
"People knew about the book, but never for sure," Ms Hare said. "She always said she didn't want anything done until she died."
Marja Mills, who struck up a friendship with the Lee and her late sister Alice sisters and became their neighbour, also asked questions about Lee's level of involvement.
"I have some concerns about statements that have been attributed to her," said Ms Mills.
After news broke that HarperCollins was set to publish the novel in the summer of 2015 - an event that was marked by mixed reviews - Lee issued another statement.
She said she hadnot immediately been convinced to release the novel but was persuaded after a handful of people read it and reassured her it was worthy of being made public.
"After much thought and hesitation, I shared it with a handful of people I trust and was pleased to hear that they considered it worthy of publication," she said.
Yet journalists continued to seek, with mixed results, to get to the bottom of the controversy. The fact that Ms Carter held power of attorney for the author and that a guard was placed on duty at the assisted-living home, did not help matters.
Connor Sheets, an investigative reporter with al.com wrote to Lee only to receive a letter in response telling him to "go away".
Mr Sheets told The Independent on Friday: "I have been reporting since the Go Set a Watchman announcement on the concerns in Monroeville that Harper Lee was not fully fully complicit in the plan to publish the second novel.
"When the news broke about it, her attorney and lawyer insisted she was lucid and in agreement about the decision to publish, but there are still lingering doubts among those who knew her and the general population of Monroeville."
On Friday, as news broke of the writer's death, the concerns continued on social media.
Harper Lee: Life in pictures
Show all 8
"Saddened to hear of Harper Lee's passing & that her life ended in controversy," wrote Hardin Crowder.
"After the controversy of the last few years, re-reading To Kill a Mockingbird would be a nice way to honor her," said the poster Flurrious
Click here to play the 'How Well Do You Know Harper Lee' quiz
Join our commenting forum
Join thought-provoking conversations, follow other Independent readers and see their replies