Harry Pitch: Harmonica virtuoso who recorded the theme to Last of the Summer Wine
Pitch enjoyed more than seven decades in music, from dance halls, recording studios and television to movies, jazz clubs and concerts
Wednesday 05 August 2015 21:45 Comments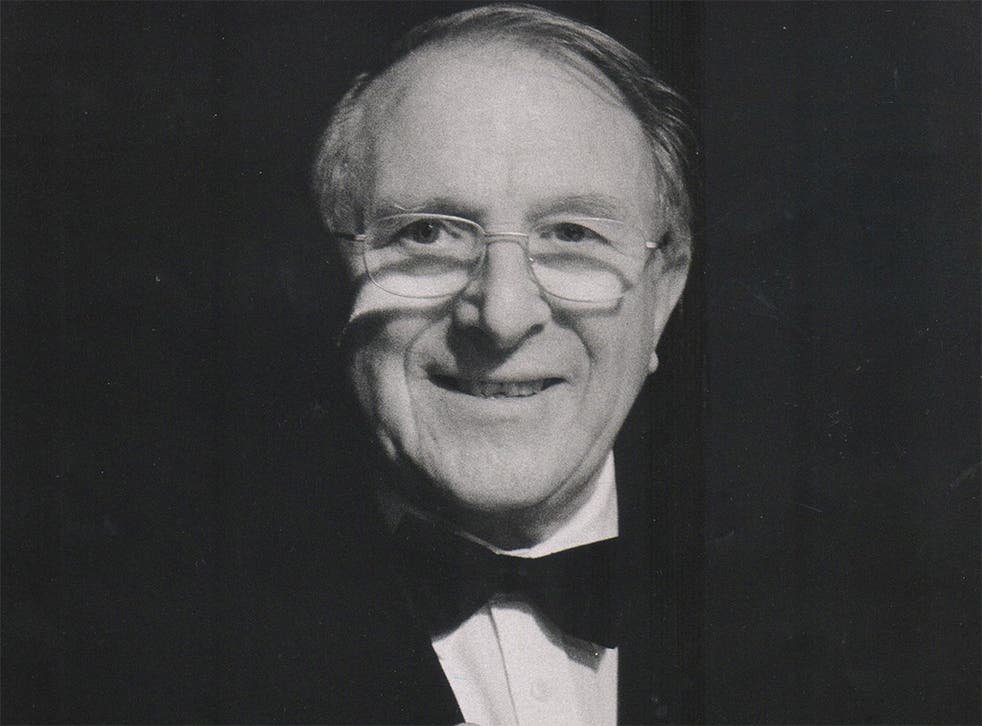 Harry Pitch, the virtuoso harmonica player who has died aged 90, enjoyed more than seven decades in music, from the dance hall to the recording studio, from broadcasting to movies, from jazz club to the concert stage. He will be best remembered for backing many hit records – and his solo work on the long-running television series Last of the Summer Wine.
The son of a Polish garment worker, Pitch grew up in a rented North London basement flat with his parents and six siblings. Although there was little music in the family, he was drawn to the radio and record performances of the young harmonica prodigy, Larry Adler, and when he left school at 14, Pitch spent his first wage packet on a harmonica, much to his parents' displeasure.
He taught himself to play and began performing with several harmonica ensembles. One of them won a prestigious competition whose prize was presented by Adler. The virtuoso remarked to Harry, "You remind me of me when I was your age."
During the Second World War, Pitch was evacuated to Peterborough, where he learned to play the trumpet and read music. Returning to London, he joined the brass sections of a host of dance bands. Gaining in experience and confidence, his developing fluent and melodic style echoed his heroes, Harry James, Louis Armstrong and Bix Beiderbecke.
He also began playing in smaller jazz groups alongside such young hopefuls as Ronnie Scott and John Dankworth. But being a section player or sideman wasn't enough for Pitch, so in the 1950s he formed his own band, playing popular standards and arrangements for dances and private functions.
Having his own ensemble enabled Harry to develop his improvising skills in the vein of the Belgian maestro Toots Thielemans, who he admired. For many years, his band played at Saturday night hops at Hornsey Town Hall, being joined by aspiring artists like the young Matt Monro. Indeed, there is a poster for a St Valentine's dance advertising The Harry Pitch Band, with The Ray Davis Quartet (later the Kinks) appearing further down the billing.
Pitch's big break came after a chance meeting with his old friend, the composer Ron Goodwin, who encouraged him to join the boom in music for TV commercials. The harmonica was very much in vogue for advertising jingles in the early 1960s, and Pitch subsequently played on countless sessions, for products like Strand cigarettes ("You're never alone with a Strand"), Oxo cubes and Nestlé's Milky Bar.
Word of Pitch's musical skills soon spread to the world of pop – and, over the next few years, he featured on many famous hits, including Frank Ifield's "I Remember You", Petula Clark's "Sailor", and Val Doonican's "Walk Tall". His work in pop continued for many years, and included recordings with such diverse acts as Anita Harris, Procul Harum and Level 42.
Pitch's friendship with Goodwin also opened another door in his career. Goodwin called on him to play the cowboy theme for one of the main characters in his score for the 1965 movie Those Magnificent Men in Their Flying Machines. The successful result led to many other soundtrack collaborations with composers such as John Barry and James Horner.
At a time when pop groups still performed live on TV shows like Top of the Pops, Parkinson and Wogan, the backing arrangement was also required to be played in the studio – and Pitch's involvement enhanced his profile even more. But the TV series with which his name is indelibly linked is Last of the Summer Wine. The music director Ronnie Hazlehurst wanted a reliable harmonica player who could sight-read many tricky cues in a single, time-critical recording session. Pitch was more than capable of the task and so joined the regular, intimate group of studio players, working on the series for nearly 30 years. His inimitable rendition of the beautiful theme tune is still instantly recognisable.
He also often performed in the concert hall with classical orchestras like the LSO and LPO in works featuring the harmonica. In addition, Pitch played in and appeared on stage at Sadler's Wells and The Royal Opera House in two operas by Hans Werner Henze: La Cubana (1974) and We Come to the River (1976). In the former, he played a dishevelled match-seller – but his written part was so complex that he had the music taped to his trader's tray.
He performed under the batons of such legends as Nelson Riddle, Henry Mancini and Don Sebesky – then came to the notice of Carl Davis, who was writing a score to accompany Buster Keaton's classic silent movie The General. Davis was looking for a distinctive instrument for the main leitmotif running throughout the film, decided on the harmonica and Pitch was the obvious choice.
By this time, Pitch had also recorded six albums under his own name and made numerous radio broadcasts with his quartet. In 2001 he was asked by the music director John Wilson to take part in the 50th anniversary recreation of The Goon Show. He was to emulate the contribution that Max Geldray made to that iconic series – and Pitch duly performed "Crazy Rhythm" with great gusto.
By the 1980s, the music scene was changing. Groups were no longer performing live on TV, digital recording techniques needed fewer musicians and discos were replacing bands at parties. So Pitch returned to his roots. With leading accordion player Jack Emblow, he formed Rhythm and Reeds, playing a repertoire based on familiar jazz standards. He also embarked on a quieter, solo career accompanied by just a piano.
It was at Pizza Express that he met his idol, Larry Adler, again. Adler had followed Pitch's career, admired his playing and often came to hear him. Pitch was immensely flattered by such attention and friendship from his childhood hero – and was equally moved to be asked to play Gershwin's "Summertime" at the great man's funeral and memorial concert.
Pitch was an enthusiastic supporter of the National Harmonica League, making regular appearances at their annual conventions. Despite such a busy and fulfilled life, he also enjoyed many peaceful times cruising on the Thames in his boat, appropriately named Harmonica Harry.
Ian Pitch
Harry Pitch, musician: born nr Hull 9 May 1925; married 1946 Ruby Symons (one son, one daughter); died Slough, Berkshire 15 July 2015.
Register for free to continue reading
Registration is a free and easy way to support our truly independent journalism
By registering, you will also enjoy limited access to Premium articles, exclusive newsletters, commenting, and virtual events with our leading journalists
Already have an account? sign in
Join our new commenting forum
Join thought-provoking conversations, follow other Independent readers and see their replies