Heidi Klum faces 'racism' backlash over 'redface' Native American shoot: Germany's Next Top Model issue apology
Production company behind the TV show has since apologised for causing offence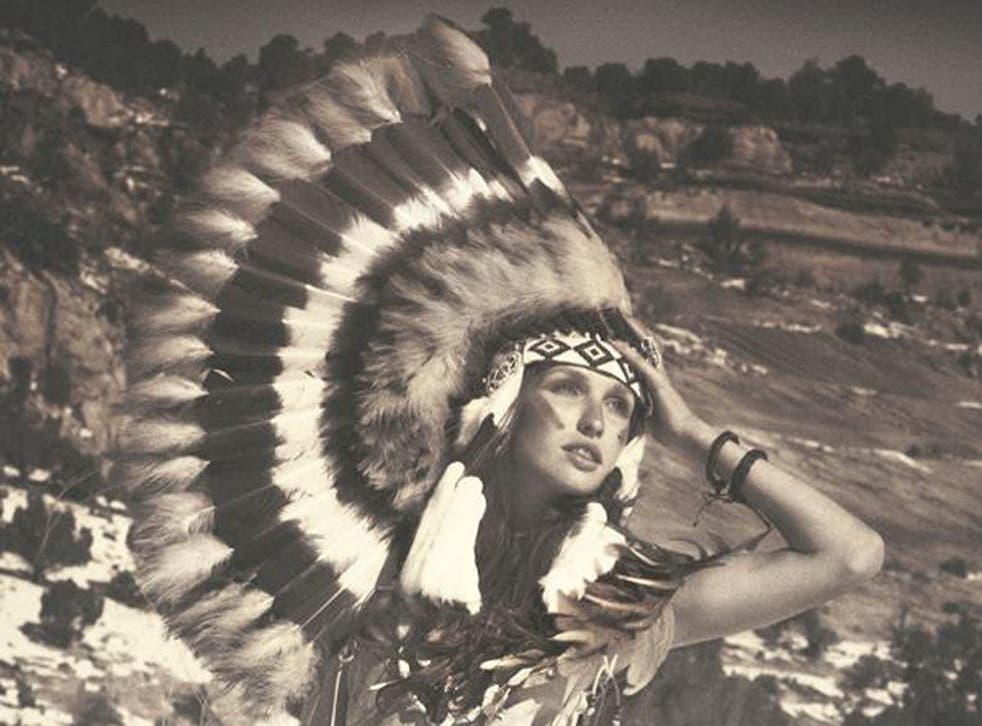 Heidi Klum's decision to promote a Native American-themed photoshoot, undertaken by the contestants she mentors on the 2014 series of Germany's Next Top Model, sparked accusations of racism.
Outraged fans bombarded the gallery post on her official Facebook page, which showed 12 individual, black-and-white editorial shots of the models in training in full 'redface' – the name given to those who pose in stereotyped attempts at traditional Native American dress.
'Here are my beautiful girls!' the title on the post from Klum read.
"Thank you Heidi Klum and GNTM for contributing to the fetishization and hypersexualization of Native Women," one user wrote.
"WOW! That is absolutely disgusting and offensive. Ugly! Racist! Demeaning to our heritage, religion, culture… our nation," another commented in German.
"Natives are not costumes one can take on and off," commentator Ruth Hopkins wrote for LastRealIndians.com, in one of several blogs that have sprung up in response to the shoot. "People dress up in stereotypical 'Indian' garb, they're not only denying the existence of 566 distinct Tribal Nations, they're mocking an entire group of human beings based solely on their race and heritage.
"Natives haven't last touch with what's sacred either, and we do not take kindly to ceremonial objects like the pipe being used to hawk your wares, nor garner publicity for your second rate reality TV show."
Originally posted two weeks ago, the Facebook gallery has continued to receive criticism from followers on an almost hourly basis, notching up over 500 comments and 115 shares, some of which are equally as angry that the supermodel is yet to respond personally to the backlash.
"I wonder if she would walk through a Rez dressed like this, get some class take it down, apologize before your exposed as a racist," one user added.
However, Christoph Korfer, a spokesperson for Germany's Next Top Model production company ProSieben, has since told The Independent on behalf of Klum and the show: "We have nothing but the utmost esteem for the Native American culture and are so sorry if our shoot was offensive to anyone.
"By no means was our intention to insult Native Americans or in any way demean their heritage. We sincerely apologize."
Join our new commenting forum
Join thought-provoking conversations, follow other Independent readers and see their replies