Holly Woodlawn dead: Transgender actress and inspiration behind Lou Reed song dies aged 69
She is best known for her roles in the 1970s' films Trash and Women in Revolt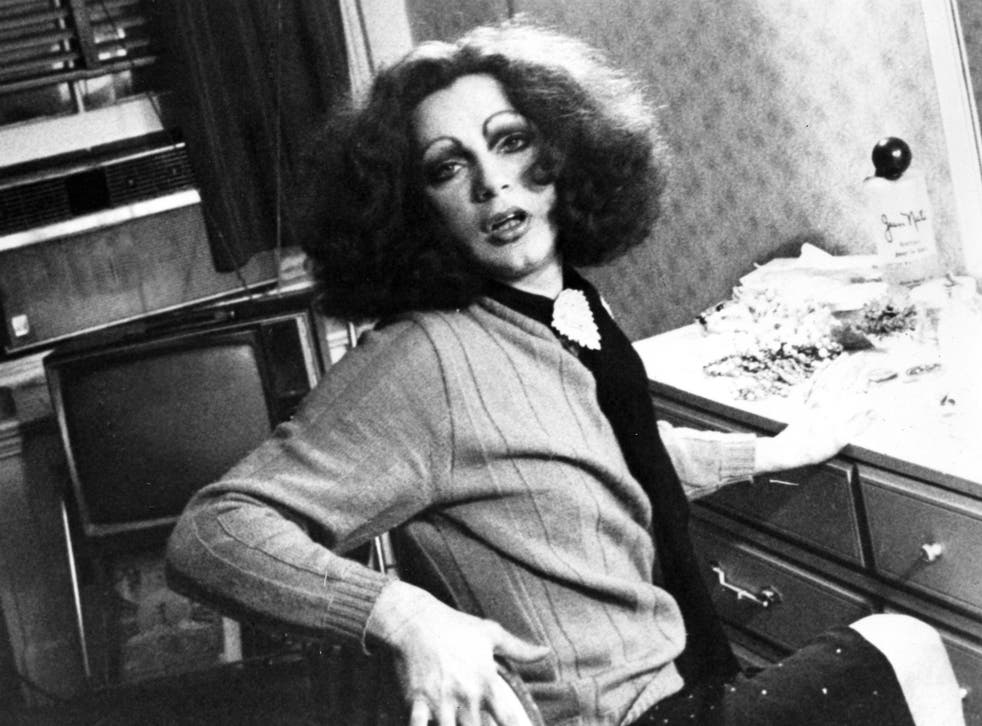 Holly Woodlawn, the transgender actress, Andy Warhol muse and the inspiration behind Lou Reed's 'Walk on the Wild Side', has died aged 69.
Woodlawn's former caretaker and friend Mariela Huerta announced that she died on Sunday after a battle with brain and liver cancer.
Woodlawn was born Harold Dankhal in Puerto Rico. She ran away from home aged 15 and hitchhiked to New York City.
Her back-story formed the first few lines of Reed's 1972 classic: "Holly came from Miami, F.L.A. Hitchhiked her way across the USA. Plucked her eyebrows on the way. Shaved her legs and then she was a she. She says, 'Hey, babe, take a walk on the wild side." She later admitted she didn't get to know Reed until after the song was released.
Notable deaths in 2015

Show all 28
Once in New York, she met Warhol and rose to notability as one of his 'superstars' – the eclectic group of New Yorkers who were promoted by the artist in the 1960s and 1970s.
She told the Guardian of the experience in 2007: "I felt like Elizabeth Taylor! Little did I realise that not only would there be no money, but that your star would flicker for two seconds and that was it. But it was worth it, the drugs, the parties, it was fabulous."
Woodlawn received critical acclaim for her film roles, in particular Trash (1970) and Women in Revolt (1971), both directed by Paul Morrissey.
She also starred in the independent films Twin Falls Idaho and Billy's Hollywood Screen Kiss in the 1990s.
More recently she appeared as a guest character in the Emmy-winning comedy-drama Transparent in 2014.
According to Ms Huerta, Woodlawn has no survivor.
Additional reporting by Associated Press.
Join our new commenting forum
Join thought-provoking conversations, follow other Independent readers and see their replies