Hulk Hogan apologises for using 'offensive language' after WWE sacking amid racial slur claims
'It was unacceptable for me to have used that offensive language; there is no excuse for it'
Heather Saul
Saturday 25 July 2015 01:23 Comments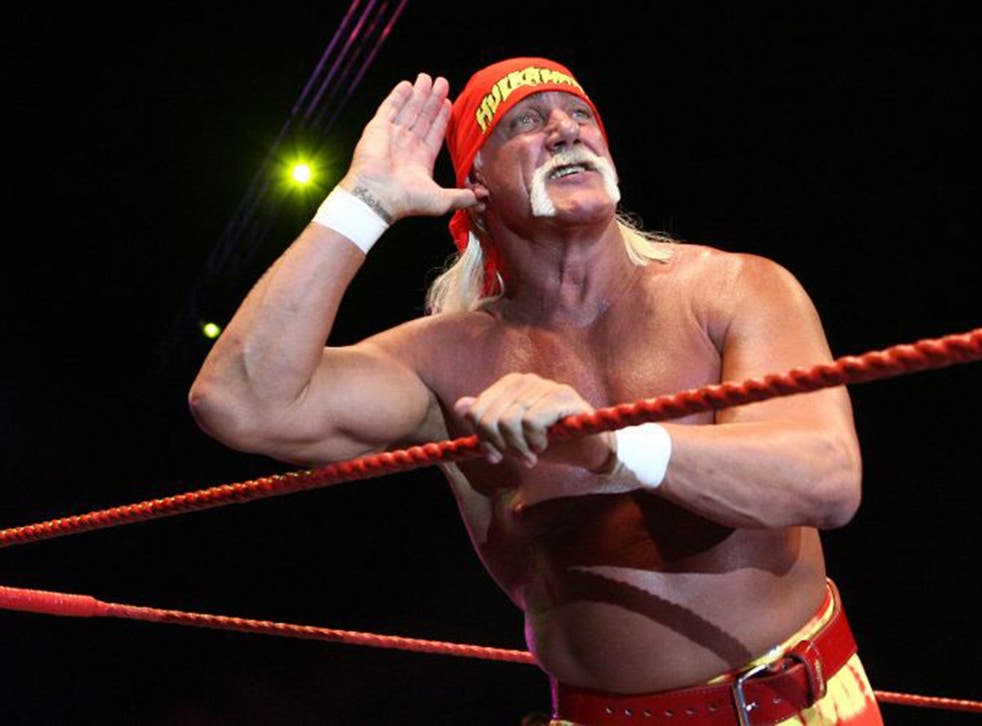 Hulk Hogan has apologised after he was sacked from World Wrestling Entertainment (WWE) amid claims he had been recorded using racial slurs.
WWE confirmed the wrestler's contract had been terminated after his profile was removed from their website. The organisation did not explicitly state the reason for his sacking, but said: "WWE is committed to embracing and celebrating individuals from all backgrounds as demonstrated by the diversity of our employees, performers and fans worldwide."
A joint report by the National Enquirer and Radar Online claimed Hogan was fired over remarks he made in a sex tape, excerpts of which were posted by Gawker in 2012 and subsequently removed. The reports claims Hogan was recorded repeatedly using the n-word and describing himself as a "racist" on the tape, which is currently sealed in a Florida court as part of a $100 million privacy lawsuit launched by Hogan against Gawker Media.
The 61-year-old finally responded to the news in a statement to People magazine.
"Eight years ago I used offensive language during a conversation," Hogan's statement said. "It was unacceptable for me to have used that offensive language; there is no excuse for it; and I apologise for having done it."
"This is not who I am. I believe very strongly that every person in the world is important and should not be treated differently based on race, gender, orientation, religious beliefs or otherwise.
"I am disappointed with myself that I used language that is offensive and inconsistent with my own beliefs."
However, his lawyer David Houstan denied Hogan had been sacked and claimed he had chosen to resign in order to save his family from any further distress.
Register for free to continue reading
Registration is a free and easy way to support our truly independent journalism
By registering, you will also enjoy limited access to Premium articles, exclusive newsletters, commenting, and virtual events with our leading journalists
Already have an account? sign in
Join our new commenting forum
Join thought-provoking conversations, follow other Independent readers and see their replies