Human Rights Act: Benedict Cumberbatch, Vanessa Redgrave and Indira Varma among stars urging government not to repeal Act
Stars voiced the stories of those helped by the protection offered by human rights laws
Rose Troup Buchanan
Wednesday 27 May 2015 12:26 Comments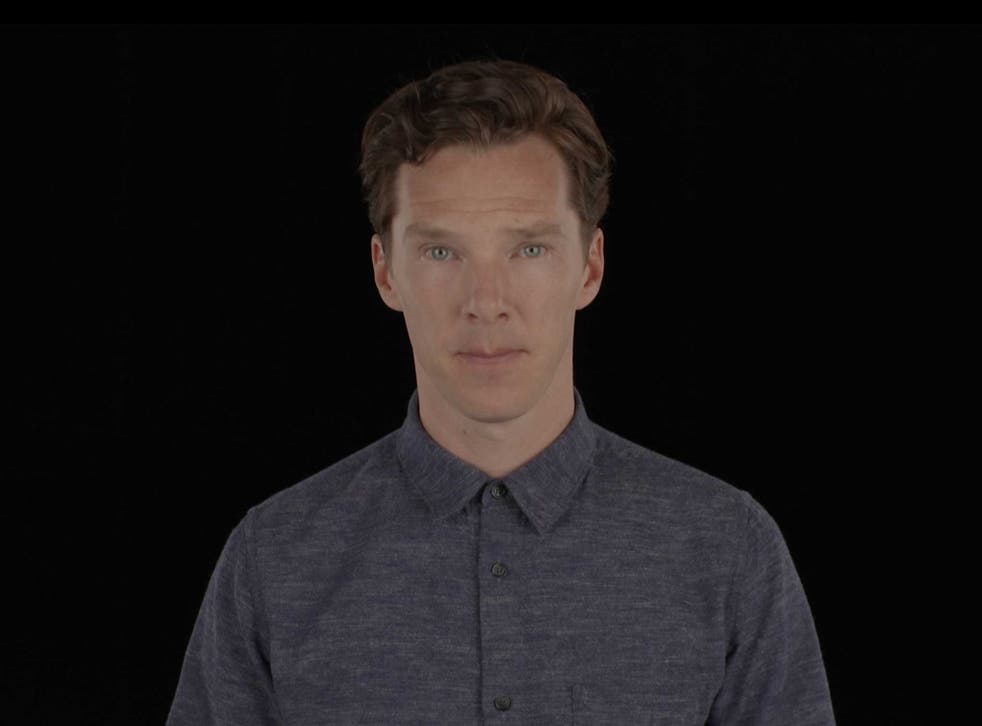 Stars and campaigners have called on the government not to scrap the Human Rights Act in an emotional series of videos released ahead of the Queen's Speech later today.
Vanessa Redgrave, Benedict Cumberbatch, David Harewood, Simon Callow and Indira Varma voice the stories of ordinary people who have successfully held the powerful to account through human rights laws.
The Conservative government had indicated plans to repeal the European Human Rights Act, replacing it with a British Bill of Rights.
The videos, created by Liberty, feature the well-known faces telling the stories of individuals such as raped policewoman Anne-Marie Ellement and forced servant Patience Asuquo.
Cumberbatch tells the story of Janet Alder's 13 year fight for justice after her brother Christopher died in police custody.
"Our Human Rights Act belongs to all of us," he says. "It's not for politicians to pick and choose when they apply or who deserves protection. Repealing it will mean less protection against state abuse or neglect, and weaken the rights of every single one of us – and the vulnerable most of all."
Callow, who narrates Asuquo's trial, said: "The Human Rights Act is one of the few laws that enables us to hold the powerful to account. No surprise then that the Government wants to scrap it. The Act is a triumph of British values; we abandon it at our peril."
Varna, who reads Ellement's story in the clips, said: "Our Human Rights Act protects every one of us – young or old, wealthy and poor, civilian or soldier.
"It is a cause for pride and celebration, not a pawn in a dangerous political game. It is ours and no one is taking it from us without a fight."
What does five more years of the Tories mean for Britain?

Show all 8
Register for free to continue reading
Registration is a free and easy way to support our truly independent journalism
By registering, you will also enjoy limited access to Premium articles, exclusive newsletters, commenting, and virtual events with our leading journalists
Already have an account? sign in
Register for free to continue reading
Registration is a free and easy way to support our truly independent journalism
By registering, you will also enjoy limited access to Premium articles, exclusive newsletters, commenting, and virtual events with our leading journalists
Already have an account? sign in
Join our new commenting forum
Join thought-provoking conversations, follow other Independent readers and see their replies