Ian Thorpe to 'reveal truth about his sexuality' in tell-all interview with Michael Parkinson
The bizarrely advertised show is set to be aired in full on the TEN channel on Sunday 13 July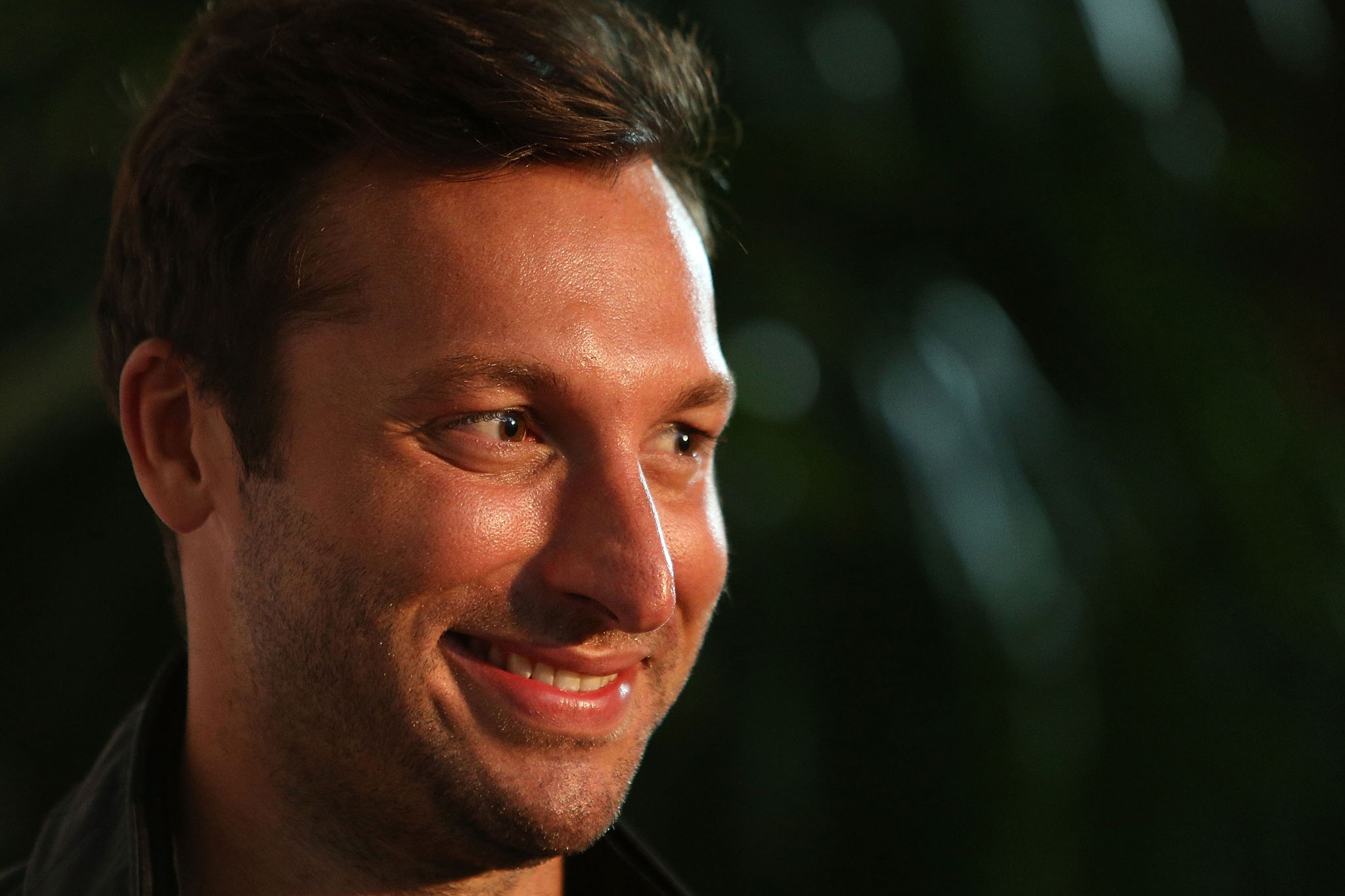 TV channel TEN's 'no limits' interview between Sir Michael Parkinson and Ian Thorpe has been bizarrely advertised with a sensational cliff hanger, in which the audience are invited to find out whether or not the Australian swimmer is gay when they tune into the full programme on Sunday 13 July.
The Olympic swimmer's sexuality has long been the subject of speculation and acts as the hook for the trailer of his conversation with the veteran talk show host.
Scroll Down To See The Video
"You've always said that you're not gay, is all of that true?" Sir Michael asks during the trailer, leaving a mildly uncomfortable-looking Thorpe shifting in his seat.
Viewers who wish to know the answer are encouraged to tune into the show, aired in full at the start of next week.
Thorpe has, however, consistently denied that he is gay. Writing in his autobiography, This Is Me, he said: "I am not gay and all my sexual experiences have been straight.
"The thing that I find hurtful about it is that people are questioning my integrity and what I say. That's the only part I find hurtful, that this is something I would be embarrassed about and that I would hide. ... I try to explain it but I don't know either, but I think it's because I don't fit into the typical stereotype of what a straight athlete would be in the past."
"Ian Thorpe has always been near the top of my list to interview," Sir Michael said ahead of the TV show.
"The reasons are obvious. Not many athletes can claim to be the best of all time. Ian can. The story of a boy who was a teenage World Champion, conquered the world and then seemed to give it all away is a fascinating and intriguing one.
"His fight against depression offers a unique insight into the darker side of celebrity and success.
"What fascinates me most about Ian is that apart from the very beginning of his career, he never seemed to enjoy and celebrate his success," he continues. "It will be interesting to find out the reasons why."
However, the decision to use the question of Thorpe's sexuality as the lead for the trailer, rather than his career, has attracted some criticism online:
Thorpe, one of Australia's most successful Olympians in history, has broken 22 world records, won five golds, three silvers and one bronze throughout his career.
He is also the proud possessor of 10 Commonwealth Games gold medals, 11 World Championship titles, and nine Pan Pacific titles.
Earlier this year, Thorpe was admitted to a rehabilitation clinic after he was found disorientated in a street in Sydney.
Police, called to investigate reports of someone breaking into a car, took him to hospital for assessment, after which he was admitted to the private facility.
His manager, James Erskine, said at the time that the athlete had been affected by a combination of anti-depressants and painkillers and had mistaken the vehicle for a friend's car.
"The owner of the car… called the police," he said. "They realised it was Ian Thorpe. They realised he was disoriented… He is in rehab for depression."
The incident followed a spell in hospital the following week. Australian tabloids reported that Thorpe was receiving treatment of depression and alcoholism – problems which the swimmer, 31, revealed in his 2012 autobiography.
Erskine initially denied these reports, saying he underwent a shoulder operation after injuring himself in a fall.
Ian Thorpe: The Parkinson Interview airs on Sunday July 13 at 6:30pm on TEN.
Join our commenting forum
Join thought-provoking conversations, follow other Independent readers and see their replies