Iman on David Bowie: 'I didn't want to get into a relationship with somebody like him'
The former model and charity campaigner gives a rare insight into her marriage with the most famous man in music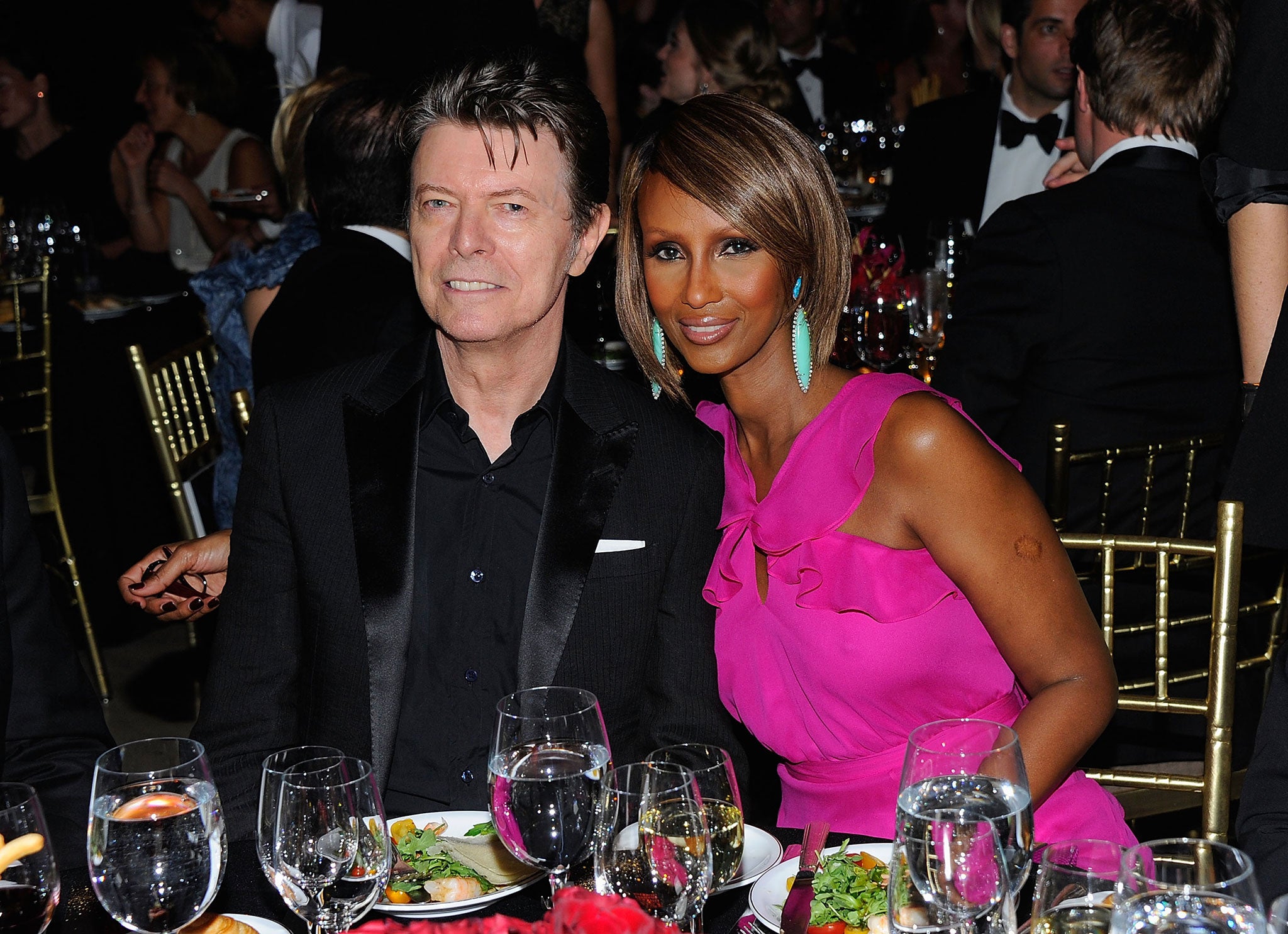 While it may have been love at first sight for David Bowie when he met his now wife, the philanthropist and former model Iman wasn't convinced.
The musician has previously said he "was naming the children the first night we met".
"For him [it was overwhelming]," said Iman. "I was not ready for a relationship. Definitely, I didn't want to get into a relationship with somebody like him.
"But as I always said: I fell in love with David Jones. I did not fall in love with David Bowie. Bowie is just a persona. He's a singer, an entertainer. David Jones is a man I met."
The couple have been married for 22 years and have a daughter together, 13-year-old Alexandria Zahra Jones. Iman has a daughter from her previous marriage to basketball player, Spencer Haywood, and she is also stepmother to Bowie's son, Duncan Jones.
David Bowie: Life in pictures
Show all 30
She says that her husband has become much more retiring over recent years.
"David is even more of a homebody than I am. At least I go to parties once in a while," she told the Guardian.
"I also think there is nothing that he hasn't seen. He's been to all the parties that there are."
While she made her name in fashion, Somali-born Iman hasn't modelled for 24 years. She is now an impassioned charity campaigner and philanthropist and supports the Hawa Abdi Foundation, which aims to bring basic human rights to Somali people.
Last year, she joined forces with fellow campaigner Bethann Hardison to highlight racism in the fashion industry, shaming the brands that don't regularly used black models on the catwalk.
"It sends a message that our girls are not beautiful enough," she said, recalling a magazine editor, who once said she was beautiful and like a white woman "dipped in chocolate".
"And she didn't even realise it was insulting!" said Iman. "I said: 'Don't take credit for it. I don't have a white drop in me.'"
Join our commenting forum
Join thought-provoking conversations, follow other Independent readers and see their replies