Joey Barton and Piers Morgan trade insults in bitter row ahead of Question Time debate
The Mirror editor and the QPR midfielder, who have previously clashed on Twitter, will join a panel on Question Time this week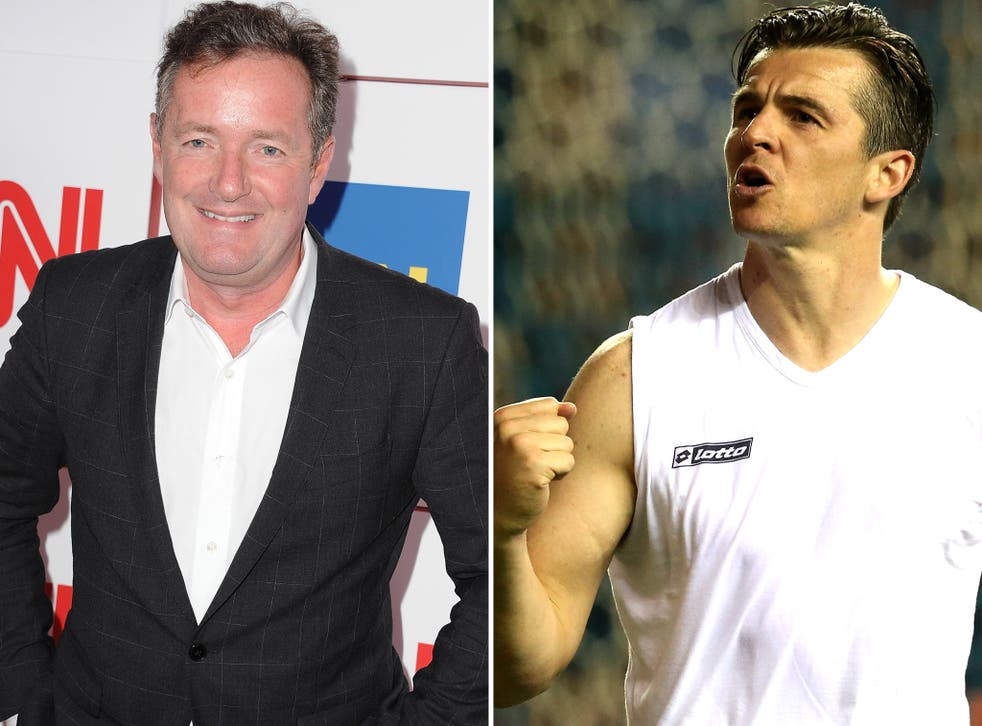 Insults are flying between Piers Morgan and controversial footballer Joey Barton ahead of the pair's appearance on Question Time tomorrow.
Morgan and the QPR midfielder, who have previously clashed on Twitter, will join a panel including Universities Minister David Willetts on the BBC1 political panel show.
Barton tweeted a picture of a book titled British Politics for Dummies, telling Morgan he was "currently having this read to me" in preparation.
In reply, the broadcaster called Barton, who played for Marseille, "Le Pitbull", telling him: "I don't need to train for intelligent political debates. You however… well, best of luck."
The combative Barton hit back, calling Morgan "nice but dim" and tweeted a picture of his nemesis' head on the body of a super-sized sumo wrestler. "A visual representation of the struggle I have ahead of me," he wrote.
Piers Morgan in quotes

Show all 20
Morgan once described Barton, recognised for his efforts to combat homophobia in football, as a "violent neanderthal thug".
Their Twitter feud began when Morgan taunted Barton after he received a 12-match ban for an on-field indiscretion. Barton called Morgan an "elitist prat".
Labour MP Margaret Curran and newly elected UKIP MEP Louise Bours will be hoping to get word in on Thursday's Question Time, which will be filmed at Heathrow Airport's Terminal 2 and screened at 10.35pm on BBC1.
Register for free to continue reading
Registration is a free and easy way to support our truly independent journalism
By registering, you will also enjoy limited access to Premium articles, exclusive newsletters, commenting, and virtual events with our leading journalists
Already have an account? sign in
Register for free to continue reading
Registration is a free and easy way to support our truly independent journalism
By registering, you will also enjoy limited access to Premium articles, exclusive newsletters, commenting, and virtual events with our leading journalists
Already have an account? sign in
Join our new commenting forum
Join thought-provoking conversations, follow other Independent readers and see their replies