International Women's Day 2015: Eight of Emma Watson's most inspiring quotes about gender equality
The actress and UN Women Goodwill Ambassador spoke during a Q&A session that was streamed live on Facebook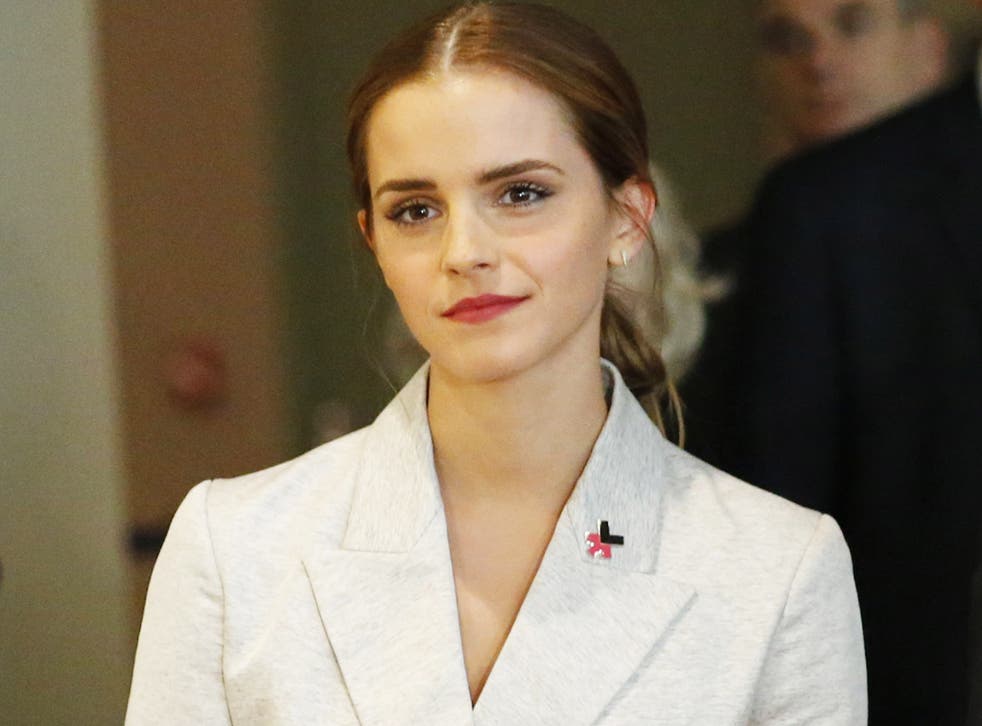 Emma Watson marked International Women's Day with a question-and-answer session about her HeForShe campaign, which was streamed live on Facebook yesterday.
The Harry Potter actress, who was made a UN Women Goodwill Ambassador in 2014, spoke to Radio 1 DJ Greg James about her call for men and women to unite in order to achieve gender equality.
During the hour-long talk, 24-year-old Watson detailed her own experiences and spoke in length about what feminism really means to her.
She galvanised more people to pledge their support for HeForShe and described how her own mother had been a wonderful role model as she was growing up.
Here are some of her most memorable quotes:
On her HeForShe speech at the United Nations:
"Gender equality, historically has been predominantly a women's movement for women. But I think the impact of gender inequality and how it's affecting men hasn't really been addressed."
On why feminism has become a "dirty" word:
"People associate feminism with hate – with man hate – and that's really negative. I don't think that's what feminism is about at all - it's really positive. I think that's why women became reluctant to use the word."
Feminist quotes from the icons to inspire you

Show all 22
What feminism means in a nutshell:
"[Feminism is] equality: politically; culturally; socially; economically. That's it, that simple."
And why men should use the word too:
"Men think it's a women's word. But what it means is that you believe in equality, and if you stand for equality, then you're a feminist. Sorry to tell you. You're a feminist. You're a feminist. That's it."
On her mother being a role model:
"[My mum] instilled in me, particularly in my teenage years, that what I was thinking and what I was doing and what I was saying were, ultimately, infinitely more important than my physical appeareance. Even when the world was really telling me the contrary."
Why men and women need to work together:
"The human race is like a bird and it needs both wings to be able to fly. And, at the moment, one of is wings is clipped an we're never going to be able to fly as high."
Register for free to continue reading
Registration is a free and easy way to support our truly independent journalism
By registering, you will also enjoy limited access to Premium articles, exclusive newsletters, commenting, and virtual events with our leading journalists
Already have an account? sign in
Register for free to continue reading
Registration is a free and easy way to support our truly independent journalism
By registering, you will also enjoy limited access to Premium articles, exclusive newsletters, commenting, and virtual events with our leading journalists
Already have an account? sign in
Join our new commenting forum
Join thought-provoking conversations, follow other Independent readers and see their replies