Peter Oakley dead: The 'Internet Grandad', whose YouTube channel was once the most popular in the world, dies aged 86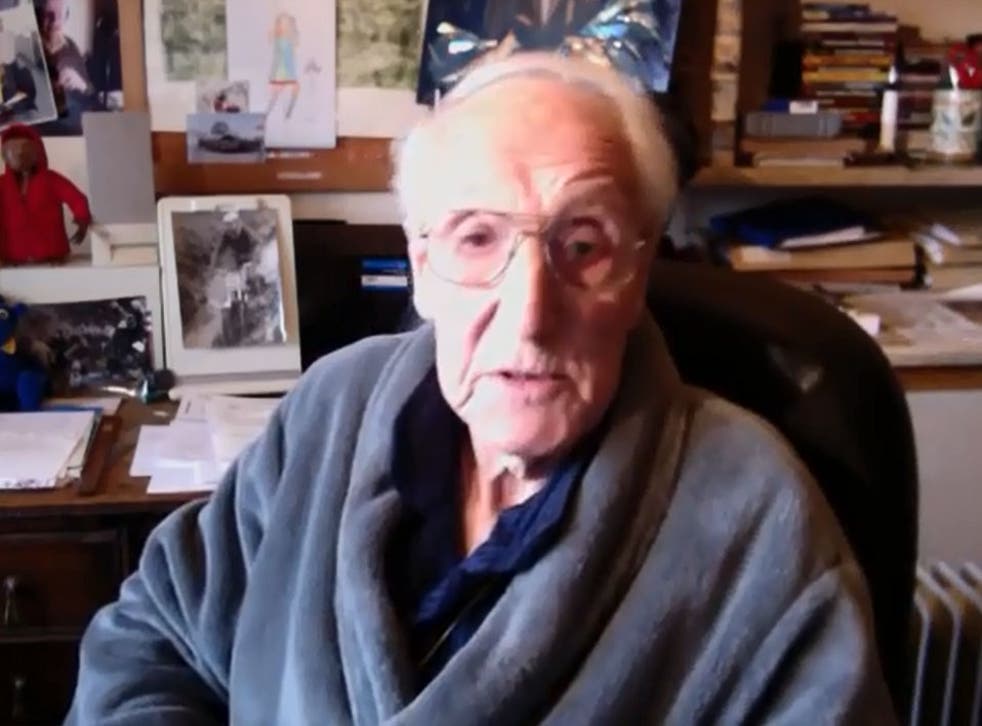 Peter Oakley, the "Internet Grandad" whose YouTube channel was once the most popular in the world, has died at the age of 86.
The former Second World War radar mechanic from Bakewell, Derbyshire, who posted under the moniker Geriatric1927, uploaded 434 videos to the video streaming site between 2006 and 2014, covering subjects ranging from his memories of childhood to his experience of setting up a Google account.
At the height of his fame, Mr Oakley's YouTube channel was the world's most subscribed, and on Tuesday it still had more than 42,000 followers. His debut video, entitled "First Try" and posted in August 2006, remains his most popular.
In it, he said: "I really am as old as I look. What I hope I'll be able to do is just bitch and grumble about life in general from the perspective of an old person who's been there and done that."
Fittingly, the notice announcing his death was posted on the pensioner's website, AskGeriatric.com. It read: "Peter passed away this morning at 9:30, he was in no pain. I'll miss my friend and I'm sure many of you will too. I have no words right now, I just got the news."
Last month, it emerged that Mr Oakley had been suffering from cancer. A post on his website from 27 February read: "Peter has just been transferred to a nursing care facility, he has cancer which is apparently too far advanced for treatment and he is not expected to pull through."
His final video, posted on 12 February, ended with the words: "In conclusion I would say my possibly final goodbye. So goodbye."
Mr Oakley was also a member of the The Zimmers, the self-proclaimed "oldest rock band in Britain" whose cover of The Who's "My Generation" reached number 26 in the UK singles chart in 2007.
In 2012, he told The Independent on Sunday: "There are millions of people without grandparents who find small comfort in old, simple, stories. I have had my 15 minutes of fame - and enjoyed every minute of it."
Register for free to continue reading
Registration is a free and easy way to support our truly independent journalism
By registering, you will also enjoy limited access to Premium articles, exclusive newsletters, commenting, and virtual events with our leading journalists
Already have an account? sign in
Register for free to continue reading
Registration is a free and easy way to support our truly independent journalism
By registering, you will also enjoy limited access to Premium articles, exclusive newsletters, commenting, and virtual events with our leading journalists
Already have an account? sign in
Join our new commenting forum
Join thought-provoking conversations, follow other Independent readers and see their replies