The Independent's journalism is supported by our readers. When you purchase through links on our site, we may earn commission.
Iranian model Elnaz Golrokh leaves Iran with her boyfriend after sharing photos without hijab
Ms Golrokh has reportedly denied being detained by Iranian authorities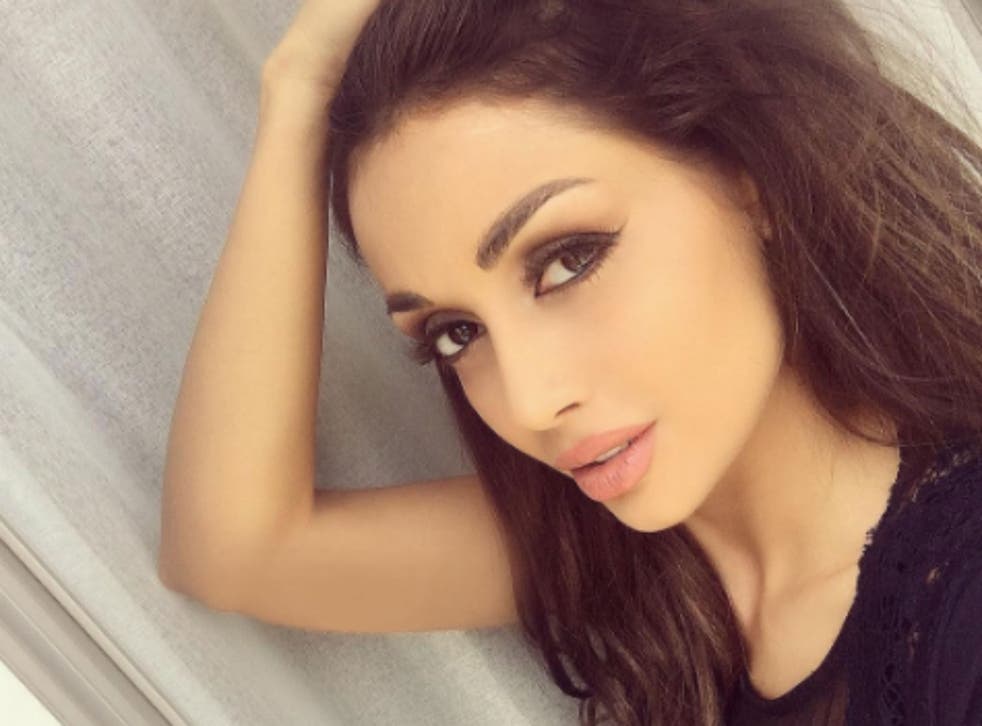 An Iranian model and make-up artist who was famous in Iran for sharing photos without a hijab has left the country with her boyfriend.
Women in Iran are legally required to wear a hijab in public and this law is strictly enforced by morality police. But a campaign opposing this and other repressive laws against women has been building in recent years and a number have chosen to share their hijab-free selfies on Instagram and Facebook.
State authorities have reportedly been monitoring social media accounts for two years as part of Operation Spider II, a crackdown on women appearing in photos without their hair covered. Reports emerged in Iranian media earlier this week claiming at least eight women were arrested as part of the crackdown, including the model Elham Arab, who was shown apologising on state TV.
Elnaz Golrokh has since reportedly denied being one of eight women detained by authorities for sharing selfies without their hijab on social media.
According to the BBC, Ms Golrokh said in a post: "Neither did I leave Iran on bail nor was I in custody."
She has over 650,000 Instagram followers and shares modelling posts from Dubai, where she appears to have been living and working in recent weeks with her boyfriend Hamid Fadaei.
She is understood to have left the country in January, writing in a post: "Before anything else, I am sorry that during this time I have not been able to return the calls made by you dear friends.
The countries with anti-women laws

Show all 5
"Unfortunately for the moment I will not be active in Iran, but I will continue my work outside Iran. Thanks for your support and your positive energy. I love you."
Mash Alinejad, an Iranian journalist and activist based in New York, runs the My Stealthy Freedom campaign against enforced hijab. On her Facebook page, she shares pictures of women enjoying moments of "stealthy freedom" while out in public in Tehran and not wearing a headscarf.
"The head scarf issue often features prominently in the constant tug of war between hard-liners and Iran's youth society," Ms Alinejad told The Independent. "Iran's laws require that all women, from the age of seven, cover their hair out of a traditional respect for culture and morality. But so far, Iranian women are brave to break this discriminatory law."
This is not the first time models have been punished for sharing photos without a hijab. In October, the Iranian Government allegedly denounced the actress Sadaf Taherian as "immoral" and revoked her work license for sharing pictures of herself without her hijab on Instagram. Ms Taherian had left the country when she began posting the images, but she will not be able to work in Iranian cinema without her licence.
Join our new commenting forum
Join thought-provoking conversations, follow other Independent readers and see their replies