Irene Rosenfeld profie: The Cadbury's chocolate boss with a hard centre
By enraging MPs and avoiding tax, the woman who took over Cadbury has left a sour taste in the mouth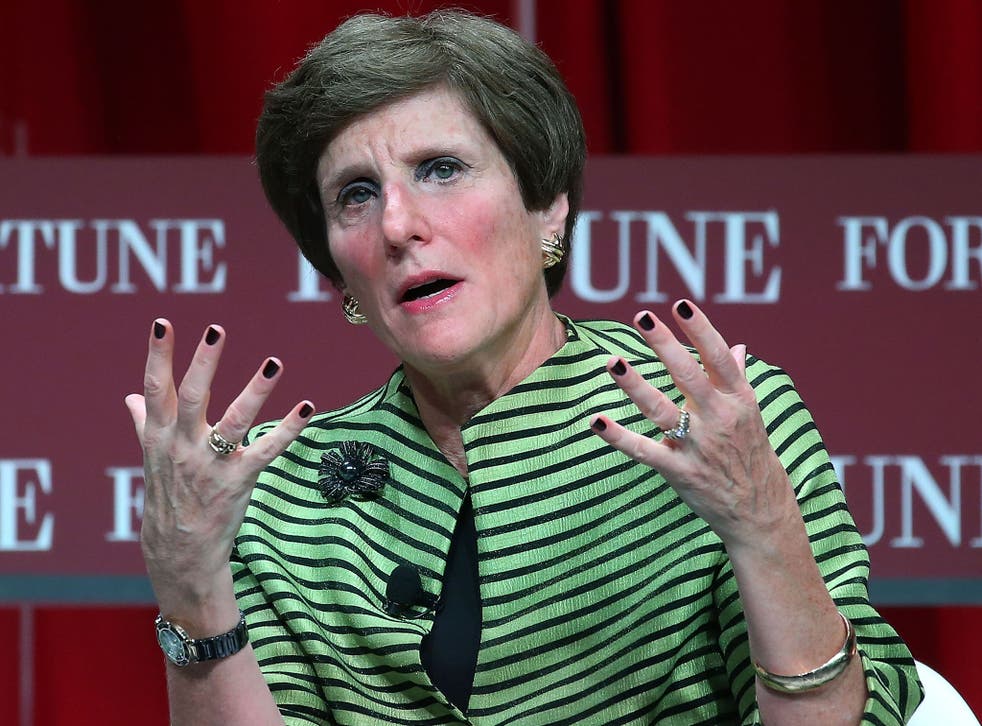 In October 2010, Kraft boss Irene Rosenfeld toured the eye-popping Cadbury World chocolate theme park in the quiet suburb of Bournville, Birmingham, to weigh up a company she was about to buy for £11.5bn.
"I do not think that I could have fully appreciated what an icon Cadbury is to the British public," the American-born executive said. "I have always said that Creme Egg was my favourite but I have now come to experience Curly Wurlys." Rosenfeld – tall, thin with a functional haircut and quizzical eyes – may have enjoyed stumbling upon the chewy caramel treat during her whistle-stop tour, but there was another sticky situation she was less keen on.
Politicians were keen to measure up Rosenfeld ahead of her firm's takeover but the 62-year-old sparked outrage from MPs by snubbing requests to appear before them, claiming it was "not the best use of my personal time". "Rosenfeld in our view fell short of an explicit contempt… but not by much," a report said later.
The cool disdain for British institutions resurfaced again this week when Cadbury's US owner Mondelez – formerly Kraft – was found to have avoided paying tens of millions of pounds in corporation tax on Cadbury's UK earnings. MP Margaret Hodge said it would have Cadbury's Quaker founders "turning in their graves".
Such unflinching detachment from the morals of business in favour of cold, hard number-crunching goes with the territory when it comes to Rosenfeld, a statistician by training. People who dealt with her during the Cadbury saga told The Independent she has little humour or emotion. "She is a clinical operator. She has no warmth and she doesn't have any particular style that is engaging," said one. "If you look at her reaction to government requests to form a relationship and explain her ambition, for a person who has just bought into the fabric of this country to dismiss that shows what kind of person she is: remote and clinical."
Rosenfeld, who is regularly voted one of the most powerful women on earth, rose to the top of America's cut-throat business world with a mixture of laser-like focus and steeliness.
Her attention to detail is famed. When Kraft's Oreo cookie failed to take off in China – too sweet and expensive, locals said – she helped remodel the snack to meet Chinese tastes, making it with thin wafers and giving it flavours such as green tea. Sales rocketed.
Rosenfeld's approach to flogging snacks was honed through years of battling to win over American consumers. She originally worked in a New York advertising firm before moving to the US food giant General Foods, later bought by Kraft. Apart from three years as chief executive of Frito-Lay – the crisps company that makes Doritos and Cheetos – she has spent her whole career at Kraft and was made chief executive in 2006.
There is little in Rosenfeld's background to suggest she would one day lead a company into the ethical backwaters of multimillion-pound tax avoidance: her upbringing was a warm one, middle class and grounded in family and community. Irene Blecker, as she was then, was born into a Jewish family on 3 May 1953 in the village of Westbury, a small suburban outpost about 20 miles east of Manhattan. Her parents, Seymour and Joan, were New Yorkers born to immigrant Jewish families from Europe. Seymour Blecker, who was a big influence on Irene, was born in the Bronx to Romanian parents in 1918 and later served in the US army before becoming an accountant a year before Rosenfeld was born. Her parents joined the great post-war flight to the suburbs, moving to Westbury, the close-knit community where Rosenfeld and her younger sister Linda spent their formative years.
"Mom was a housewife. Dad was an accountant. They taught me a lot about the value of working hard," she later said.
Rosenfeld's classmates remember her as bookish and sporty at a time when the civil rights protests were sweeping the country and protests again the Vietnam war were starting to stir. She was, by all appearances, a model student at her high school W Tresper Clarke – elected president of the student council, writing for the student newspaper and taking part in the choir and theatre productions. She came third in her graduating class of more than 400 students – not quite top but still an impressive feat. Asked later what she wanted to be when she grew up she said: "President of the United States."
In keeping with most Wall Street high fliers, sport was the first outlet for Rosenfeld's ultra-competitive streak. She played basketball, softball, hockey and volleyball in high school and chose to study at Cornell University because of its salubrious sports facilities. She was a brilliant basketball player, but a broken leg in her first year derailed her amateur career.
As the US economy weakened throughout the 1970s and business suffered, Rosenfeld stayed out of the employment market. She remained a student at the university for the whole decade, graduating with a BA in psychology in 1975, an MBA in 1977 and then pursued another three-year PhD in marketing and statistics until 1980.
Away from her studies she met her first husband, a fellow student called Philip Rosenfeld. She married him just before starting her PhD and pursued her studies at the same time as starting a family, giving birth to two daughters – Carol and Allison – while working on her doctorate.
"Parenting is one of the best management training programmes there is," she said.
Rosenfeld was left to raise her daughters alone after Philip passed away in 1995 at the age of 43. She has since married investment banker Richard Illgen.
In a sign perhaps of a hidden hinterland to Rosenfeld's business-driven persona, both of her daughters have steered away from the great riches of Wall Street and instead pursued worthy causes. Carol Rosenfeld is employed as a senior fellow at the Environmental Leadership Program while Allison Rosenfeld works at the Anti-Defamation League.
You meet a different kind of character on Wall Street than in the halls of such places, and Rosenfeld has faced off against some of its most formidable foes.
After her tilt for Cadbury, Kraft shareholder Warren Buffett, considered a priestly and revered figure on Wall Street, labelled the deal "dumb" and cut his stake in the firm.
But Rosenfeld – who cites Czech tennis star Martina Navratilova among her heroes – brushed off the criticism and made an even bolder deal one year later, splitting Kraft into two businesses.
The snacks business Mondelez now houses Cadbury and the cupboard staples business Kraft Foods was later merged with Heinz.
Activist investors such as the legendary tough-talker Nelson Peltz and Bill Ackman have recently put Rosenfeld and Mondelez in their cross hairs after snack sales have slumped. Rosenfeld has responded with plans to slash costs by $3bn by 2018 and is seeking to sell off assets such as Terry's Chocolate Orange.
The Cadbury tax saga will leave a bitter taste in the mouth of many – but with Rosenfeld's thick skin, cold judgement and number-crunching nous, it's unlikely to make as big an impression on the impervious boss as Bournville's Curly Wurly did.
Irene Rosenfeld: A life in brief
Born: 3 May 1953, Westbury, New York.
Family: Mother to two daughters from her first marriage to Philip Rosenfeld, who died in 1995. Married to banker Richard Illgen.
Education: W Tresper Clarke HS; BA in psychology, MSc in business and PhD in marketing and statistics from Cornell University.
Register for free to continue reading
Registration is a free and easy way to support our truly independent journalism
By registering, you will also enjoy limited access to Premium articles, exclusive newsletters, commenting, and virtual events with our leading journalists
Already have an account? sign in
Register for free to continue reading
Registration is a free and easy way to support our truly independent journalism
By registering, you will also enjoy limited access to Premium articles, exclusive newsletters, commenting, and virtual events with our leading journalists
Already have an account? sign in
Join our new commenting forum
Join thought-provoking conversations, follow other Independent readers and see their replies