Israel election: Chuck Norris rides to the rescue of Prime Minister Benjamin Netanyahu
Actor declares support ahead of Tuesday's polls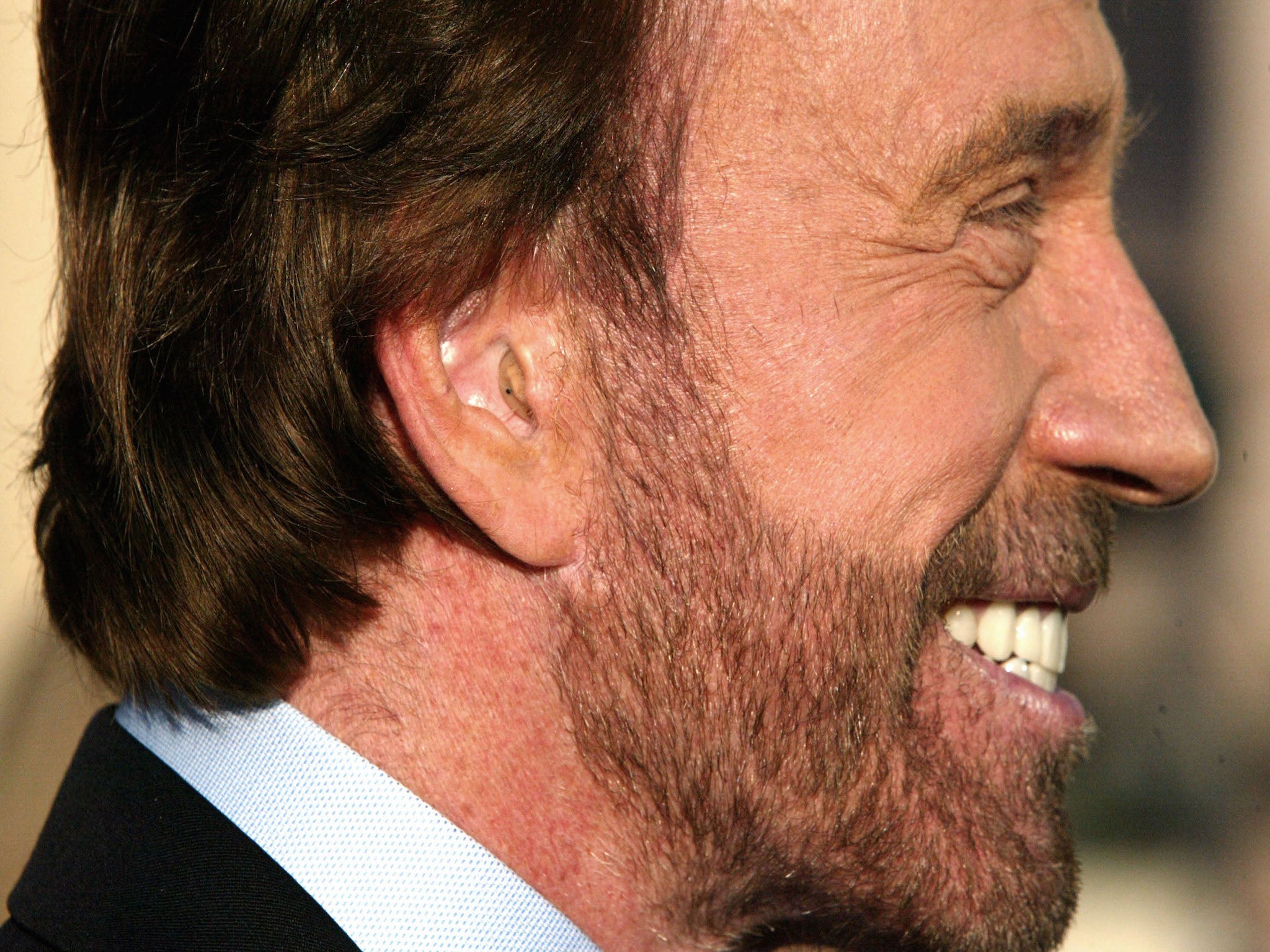 When the chips are down and when the odds looked stacked against you, who would you want to come to your help – Chuck Norris, right?
On Monday, on the eve of Israel's closely-fought election, incumbent Benjamin Netanyahu found himself the recipient of such aid when the 75-year-old tough guy actor declared his support
"I watched Prime Minister Netanyahu's speech before Congress, and I saw a man who loves his country with all his heart and soul. I also saw a strong leader that is absolutely crucial for the safety of the Israeli people," said the actor, whose real name is Carlos Norris, and who has long supported conservative causes.
"I have done three movies in Israel - Delta Force being my favourite - and I formed many friendships while there. You have an incredible country, and we want to keep it that way."
The bizarre intervention came as Israel readied to go the polls on Tuesday with Mr Netanyahu struggling to hold off a challenge from Isaac Herzog's Zionist Union that has been as tough as any of Norris's movie characters.
The Associated Press said that on his final day of campaigning, Mr Netanyahu ruled out the establishment of a Palestinian state and vowed to strengthen construction in east Jerusalem settlements as he appealed to hard-line voters.
In a post on Facebook, Norris urged voters in Israel to back Mr Netanyahu once again.
"We the American people need Prime Minister Netanyahu as much as you do. Weak leadership can destroy your country and then the evil forces can concentrate on America, too," he said.
So I ask you, please, for the sake of Israel and the whole Middle East, vote for Prime Minister Netanyahu on election day."
Join our commenting forum
Join thought-provoking conversations, follow other Independent readers and see their replies