Israel-Gaza conflict: 'Israel is Jimmy Savile of nation states', claims comedian Alexei Sayle
Israel relaunched its airstrikes against Gaza on Tuesday
Kashmira Gander
Wednesday 16 July 2014 18:39 Comments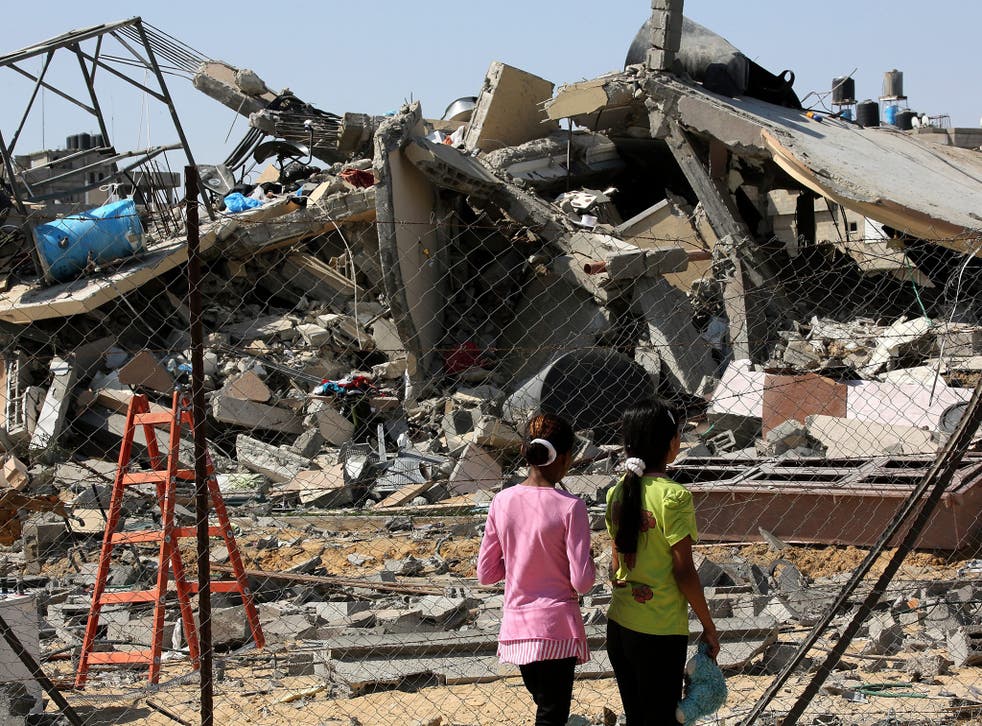 Comedian and pro-Palestinian activist Alexei Sayle has fiercely condemned Israel's air strikes in the Gaza Strip, by comparing the nation's behaviour to that of prolific sex offender Jimmy Savile.
His comments were released after Israel resumed airstrikes in the Gaza Strip – killing one Palestinian civilian - after Hamas rejected a ceasefire plan and continued rocket attacks. 166 people in Gaza have died in the week-long offensive, according to the Palestinian Health Ministry.
"Israel is the Jimmy Saville of nation states," Sayle said on Tuesday during an interview with advocacy group Caabu.
"It clearly doesn't care about damaging the lives of children," he added, referring to the late entertainer.
Sayle also described Israel as a "teenager that's never been given any boundaries."
"[Israel] is endlessly indulged by its doting parents, the West, and has become a psychopath as a result.
"It thinks that everybody else is in the wrong and it is in the right," he said.
In pictures: Israel launches further air strikes on Gaza

Show all 105
Now in its seventh day, fighting between Israel and Hamas shows no sign of abating. As Israel has amassed thousands of troops along the border in recent days, it is feared its military will soon send troops into Gaza.
But Israel argues that its offensive is targeting the homes of Hamas leaders and buildings allegedly used to store weapons and as meeting points for militants.
"The leadership of Hamas and the other organizations has chosen — at a time when they are using the population of Gaza as human shields — to hide underground, to flee abroad and to deliberately put civilians in the line of fire," Israel's Prime Minister Benjamin Netanyahu said.
Despite Israel's claims, the international community, including many of Israel's allies, have expressed concerns about the growing civilian death toll in Gaza.
On Tuesday, US Secretary of State John Kerry spoke to Netanyahu and voiced the US' "readiness" to help restore calm, while Egypt, a key mediator between Israel and Hamas, continued to work behind the scenes.
Israel launched the offensive last Tuesday in what it said was a response to heavy rocket fire out of Hamas-controlled Gaza. The military says it has launched more than 1,300 airstrikes, while Palestinian militants have launched more than 800 rockets at Israel.
Owing to its Iron Dome system, there have been no Israeli fatalities, though several people have been wounded, including a teenage boy who was seriously injured by rocket shrapnel on Sunday.
Additional reporting by agencies
Register for free to continue reading
Registration is a free and easy way to support our truly independent journalism
By registering, you will also enjoy limited access to Premium articles, exclusive newsletters, commenting, and virtual events with our leading journalists
Already have an account? sign in
Join our new commenting forum
Join thought-provoking conversations, follow other Independent readers and see their replies