'It's empowering': Demi Lovato explains why she did a make-up free, naked, unretouched photo shoot for Vanity Fair
'I learned that you can get to a place where you love the skin that you're in and I'm excited to share that with the world' 
Loulla-Mae Eleftheriou-Smith
Sunday 04 October 2015 16:03 Comments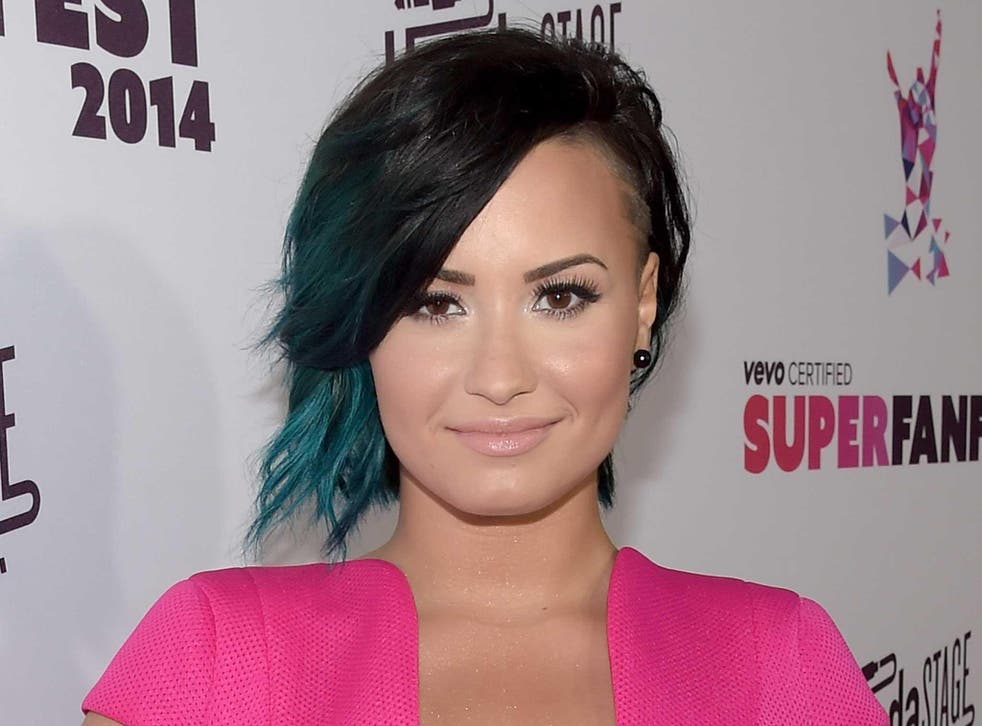 Singer and former child star Demi Lovato has spoken of the empowerment she felt in doing a photo shoot wearing no clothes and no make-up, and which involved no re-touching of the pictures prior to publication.
In an interview about the photo shoot for Vanity Fair, Lovato said she decided to do the pictures in this way "because when I think of 'confident' I think of many things, but one thing in particular is feeling comfortable in your own skin".
Demi Lovato bares all no touch-ups photoshoot
Lovato explained that she has suffered from eating disorders in the past and went from "basically hating every inch of my body to working on myself and trying to figure out ways to love myself".
The singer has openly discussed her struggles with mental health in the past. Earlier this year Lovato spoke up about her alcohol addiction and being diagnosed with bipolar disorder when launching a new mental health initiative called Be Vocal: Speak Up For Mental Health.
In the interview about her photo shoot, Lovato, she said there was "something incredible" about its premise: "No make-up whatsoever, no clothes and no re-touching. I would never have thought that I would ever have got to a place where I would feel comfortable doing that – it's empowering".
She added: "And it shows other women that you can get to a place where you can overcome the obstacles of body image issues and you can feel comfortable and confident in your skin."
"I learned after working very hard on my spirituality and my soul and my body that you can get to a place where you love that skin that you're in and I'm excited to share that with the world."
Register for free to continue reading
Registration is a free and easy way to support our truly independent journalism
By registering, you will also enjoy limited access to Premium articles, exclusive newsletters, commenting, and virtual events with our leading journalists
Already have an account? sign in
Join our new commenting forum
Join thought-provoking conversations, follow other Independent readers and see their replies