Italian MP Maurizio Gasparri calls Sir Elton John 'vile' over use of surrogate mothers
The singer, who has two sons by surrogate mothers with his husband, David Furnish, is expected to perform at Italy's big Sanremo Music Festival next month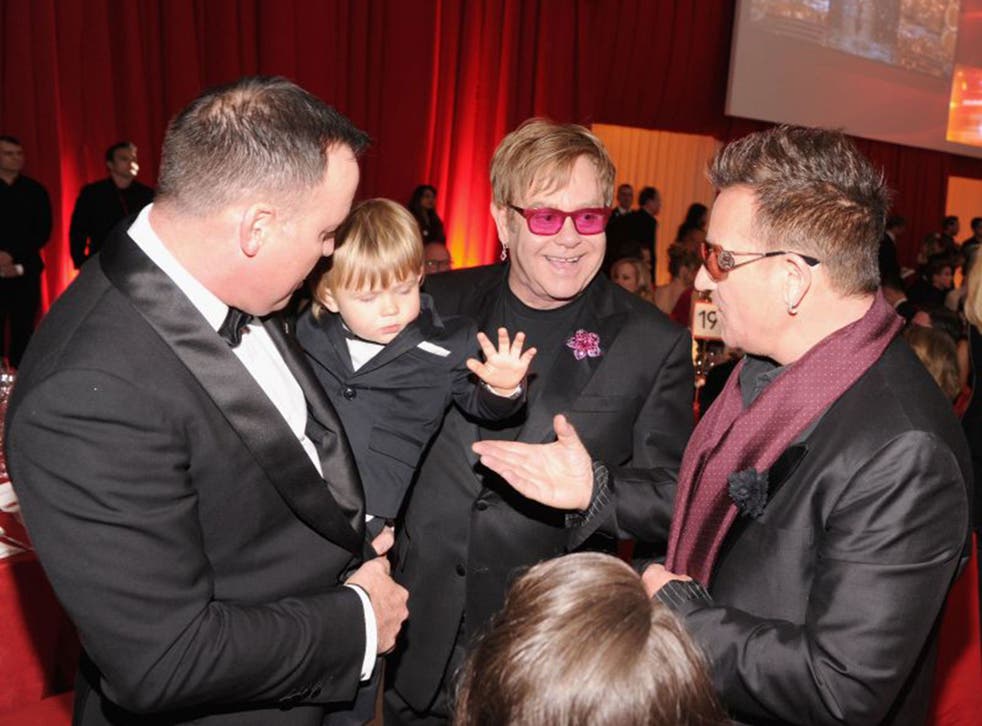 A senior Italian politician has described Sir Elton John as "vile" due to the British singer's use of surrogate mothers to carry his children, ahead of key votes this week on gay equality in Italy's parliament.
The Deputy Senate Leader, Maurizio Gasparri, told Radio 24: "With wombs for rent it's easy to arrive at eugenics and Naziism."
The singer of "Candle in the Wind", who has two sons by surrogate mothers with his husband, David Furnish, is expected to perform at Italy's big Sanremo Music Festival next month. And with 10 million Italian TV viewers expected to tune into the event, Mr Gasparri warned the British star not to use the platform to promote equal rights for gays and lesbians.
Mr Gasparri's insults come amid a last-ditch attempt by conservatives and Catholics on both the left and right to prevent the introduction of civil partnerships for gays and lesbians, or at least water down the bill prepared by Senator Monica Cirinna. Key discussions are due to start in the Senate on Thursday.
Opponents of equality said that by allowing one person to adopt the child of his or her gay partner, surrogacy – or the phenomenon of "wombs for hire" – will be encouraged.
Italy is the last major democracy in the West not to provide civil unions for same-sex couples. Sir Elton is yet to respond to the politician's remarks.
But Mr Gasparri, who despite the "Naziism" jibe comes from the hard-right of Italian politics, has a history of making vulgar, headline-grabbing attacks and would come near the top of anyone's list of unlikeable Italian politicians.
During the 2014 World Cup the "ex" fascist, whose most notable contribution to Italian legislation was allowing Silvio Berlusconi to keep his media monopoly, came to Britons' attention when he called the English "pretentious pricks". He has since insulted a teenage girl on Twitter on account of her weight and is currently suing the tattooed teen rapper Fedez after the singer referred to the unprepossessing ex‑minister as a "pig". Despite his penchant for insulting people, Mr Gasparri calls in the lawyers when he feels offended.
He once threatened to sue anyone who repeated rumours in 2009 that he had been involved in a scandal involving transgender prostitutes – claims he denies vigorously.
Register for free to continue reading
Registration is a free and easy way to support our truly independent journalism
By registering, you will also enjoy limited access to Premium articles, exclusive newsletters, commenting, and virtual events with our leading journalists
Already have an account? sign in
Register for free to continue reading
Registration is a free and easy way to support our truly independent journalism
By registering, you will also enjoy limited access to Premium articles, exclusive newsletters, commenting, and virtual events with our leading journalists
Already have an account? sign in
Join our new commenting forum
Join thought-provoking conversations, follow other Independent readers and see their replies