Ivanka Trump's comment that a 'woman's most important job is motherhood' sparks backlash
In her most recent campaign video, Donald Trump's eldest daughter insists that her father will allow women to become a mother without taking a pay cut
Rachael Revesz
New York
Wednesday 05 October 2016 19:46 Comments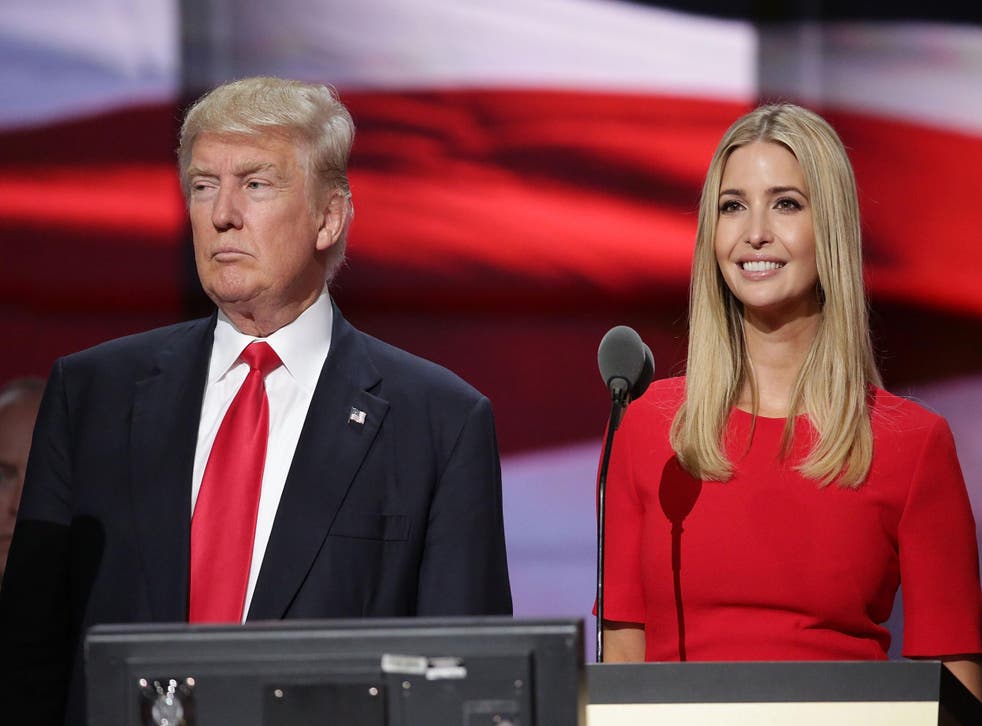 Ivanka Trump sparked backlash after she claimed that a woman's "most important job" is to be a mother.
Speaking in the latest campaign video on behalf of her father, Republican nominee Donald Trump, the 34-year-old outlined their plan to provide tax credits for child care, dependent savings accounts and six paid weeks of maternity leave.
"The most important job any woman can have is being a mother, and it shouldn't mean taking a pay cut," she said.
"Donald Trump understands the needs of a modern workforce. He will change outdated labour laws so that they support women and working families."
"This will allow women to support their families and further their careers," she added.
The remarks sparked outrage from men and women on social media, who claimed that women do other important jobs apart from child rearing.
"Ivanka devaluing women in 12 words: 'The most important job any woman can have is being a mother," wrote twitter user @RegardsKiKi.
"Fact check: False," added a user called @katiesegreti.
The backlash comes shortly after Ms Trump walked out of an interview with Cosmopolitan magazine after expressing displeasure at being asked "negative" questions about her father's policies on paid leave.
One question was why the paid leave did not extend to fathers, and another targeted Mr Trump's comment that pregnancy was an "incovenience in the workplace".
There have also been questions about how the Trump team will pay for family leave, which is estimated to cost more than $300 billion over 10 years.
Mr Trump said he would foot the bill by tackling employment insurance fraud, which is only worth a fraction of the total amount.
Paid leave would not be applicable to women who are already offered some package of leave - even if it is less than six weeks.
Hillary Clinton's campaign has pledged to provide 12 weeks of paid leave for working mothers or fathers.
Register for free to continue reading
Registration is a free and easy way to support our truly independent journalism
By registering, you will also enjoy limited access to Premium articles, exclusive newsletters, commenting, and virtual events with our leading journalists
Already have an account? sign in
Join our new commenting forum
Join thought-provoking conversations, follow other Independent readers and see their replies