Jackie Chan on son's drug charges: 'I am ashamed and angry'
Jaycee Chan was arrested last week in Beijing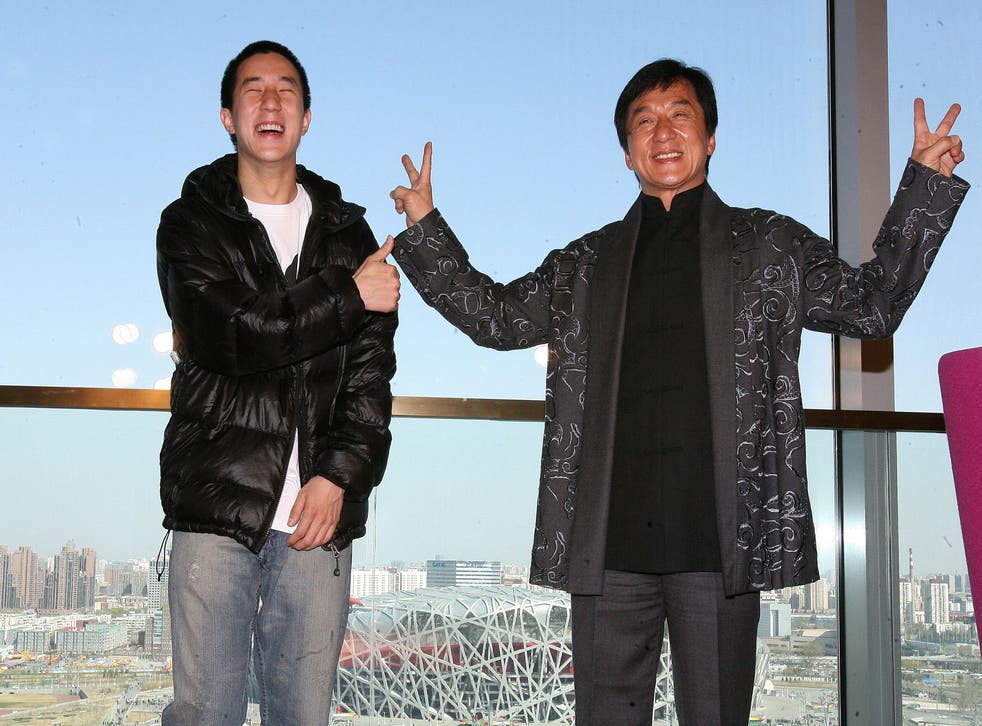 Jackie Chan has said that he is "ashamed" of his son, following his arrest over drug-related charges.
Police found more than 3.5ounces of marijuana at the 31-year-old actor and musician's Beijing home. He also tested positive for having used the illegal substance.
His father is a Narcotics Control Ambassador for the Chinese police and has fronted numerous anti-drugs campaigns.
"With regards to the incident involving my son Jaycee, I am very angry and shocked," Jackie Chan said on his official account on Chinese microblogging site Sina Weibo.
"As a public figure, I am ashamed. As a father, I am very sad and his mother is heartbroken.
"I told Jaycee: if you have done something wrong, you must bear the consequences. As your father, I am willing to face the road ahead with you."
He apologised on behalf of his son, who could face three years in prison.
"I hope that young people will see Jaycee as a cautionary tale and stay away from drugs," he said. "I failed to teach my son and I should also bear responsibility. Jaycee and I deeply bow in apology to society."
He was arrested alongside Taiwanese movie star Kai Ko, 23, and a third person, known as Mr Song, who was arrested for distributing the drugs uncovered at the property.
"I very much regret what happened. I'm very sorry to those who support me, like me or even know me personally," said Ko. "I just want to tell them I'm really sorry. I've set the worst example, which had the most terrible influence. And this is a huge mistake."
Join our new commenting forum
Join thought-provoking conversations, follow other Independent readers and see their replies